Coinbase CEO Brian Armstrong's Net Worth Makes Him One Of The Richest: All The Details Here
Published Wed Mar 03 2021 By Bran
How much is the net worth of Brian Armstrong, a corporate figurehead and the CEO of Coinbase, in 2021?
Brian Armstrong is someone who has massive contributions in the changing times, especially into the cryptocurrency world, which is set to take over the world finances anytime now. He is a leading pioneer for that as the co-founder and CEO of a leading cryptocurrency company called Coinbase. His expertise in the financial world helps him to lead his firm to provide the best exchange, brokerage, and custody services in over 100 countries.
Working in the corporate sector might not be glamourous enough compared to the actors, but when you are good enough like Brian Armstrong, fame gets you anyway. To this date, his company managed to raise over $500 million from prominent figures like New York Stock Exchange, Tiger Global Management, and Union Square Ventures.
All these accomplishments for Brian Armstrong and his company have helped both to garner an enormous value. Stay right here as we bring key details regarding his net worth, salary, and bank balance.
Brian Armstrong's Net Worth Makes Him A Millionaire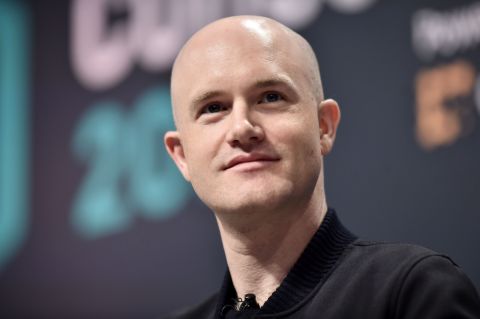 Brian Armstrong owns a staggering net worth of $6.5 billion.
Photo Source: Observer
In 2020, Brian Armstrong managed to get into the rank of 1990th Billionaire as per the reliable financial portal, Forbes. The stakes couldn't go much higher than that for the Coinbase CEO, as Forbes also lists him as the richest person in the cryptocurrency business. In fact, his net worth is ahead of fellow investors like Sam Bankman-Fried and Chris Larsen, which further strengthens his resume.
Don't Miss: Dascha Polanco Net Worth In 2021? How Much Is Her Salary?
Getting into the numbers straight away, Brian Armstrong owns a whopping net worth of $6.5 billion as of March 2021. As the co-founder of Coinbase, his colossal bank balance shouldn't make many surprises considering his expertise in the crypto business. Interestingly, his firm is famous enough for processing around $3 billion in trades each day.
Brian Armstrong is the CEO of Coinbase.
Photo Source: Coindesk
Brian Armstrong's net worth is directly proportional to the net value of his company, Coinbase, as he owns 20% of the stakes. You would be surprised to know how the company that was valued at around $50 billion in January 2021 jumped straight to $100 billion in March. As per reports, the rise in its net worth was due to more private sales.
Brian Armstrong's Early Career And Background
Brian Armstrong used to work in Airbnb as an engineer before co-founding Coindesk.
Photo Source: Techcrunch
While everyone is aware of how Brian Armstrong is the CEO of Coinbase at the moment, not many know of his background and career history. Surprisingly, the billionaire comes from an engineering background, as a software engineer at Airbnb. Besides that, the figurehead of the crypto business is also the co-founder of the education company, UniversityTutor.
Also See: Winston Duke's Net Worth In 2021: Here's What You Should Know.
Brian Armstrong not only believes in earning a big chunk of wealth, but he also has to spend noble works in philanthropy. Earlier in 2018, he started a nonprofit site, GiveCrypto.org, with an aim to help people by distributing cryptocurrency. Furthermore, he even partnered with 'Giving Pledge' to give a significant portion of his net worth and bank balance to charitable causes throughout his life period.
Related: Bunny Wailer Net Worth: The Complete Breakdown.
For more news and updates about your favorite stars, please stay connected with us at Glamour Fame.
-->