Cameron Diaz Spotted Out Looking Casual For Lunch with Friends in Beverly Hills
Published Thu Jan 17 2019 By Jessica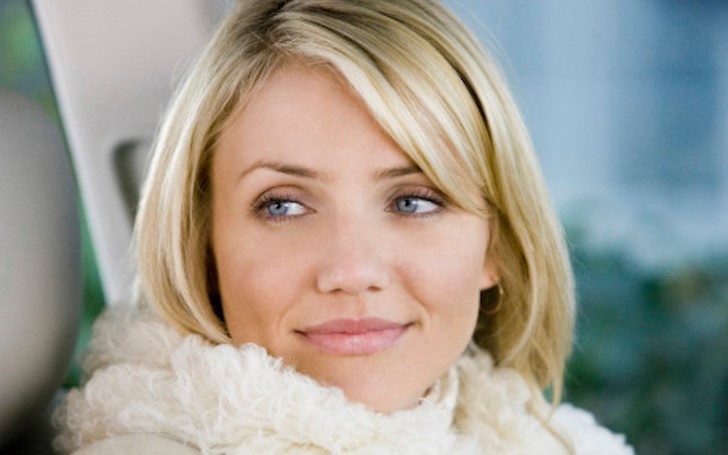 Charlie's Angel actress Cameron Diaz enjoys her lunch with friends in Beverly Hills.
In recent years, Hollywood celebrity Cameron Diaz started to keep her personal life low-key and distant from the spotlight.
And the reason being her resignation from acting career, it appears that Diaz is still enjoying her life to the fullest.
Younger Cameron Diaz
SOURCE: History Club
The star recently spotted out and about with her friends in rainy Beverly Hills looked happy and all smiley.
To keep up the lunch with her friends in the beautiful city of LA, Cameron opted for a casual look.
Also see: Rihanna Looks Fabulous in Black Skinny Jeans and Psuede Jacket During Late Night Outing in New York City
The happy looking former actress simply styled her outfits in a black knitted sweater and blue jeans followed by matching black leather boots.
Cameron Diaz stepped out in LA for lunch with friends
SOURCE: The Daily Mail
The blonde accessorized her casual look with diamond rings and earring.
As for her hairstyle, the actress preferred to keep a short blonde hair with a ponytail.
You may also like: Ariana Grande Set to Headline Lollapalooza 2019
Seems like the Charlie's Angel prefers going more casual and makeup-free these days.
Charlie Angel actress Cameron Diaz grabs groceries in LA
At the end of last month, the 46 years old star went out casually to grab her groceries.
Then too, the California native casually dressed in blue jeans and a simple top.
The actress announced her retirement from acting in an interview with Entertainment Weekly last year in March.
Don't miss: Miley Cyrus Pays Sweet Birthday Tribute To Husband Liam Hemsworth
Diaz revealed in the interview she planned on retiring.
She explained:
"Maybe I should, you know, I mean, I'm down. I'm literally doing nothing."
The former model further adds:
"I'm semi-retired, too, and I am actually retired, so I would love to see you ladies."
The beautiful Cameron married her musician boyfriend Benjamin Levi Madden in 2015 after the pair started dating from May 2014.
90's hit film The Mask and The Box can be named as some of Diaz notable movies.
-->