Cameron Mathison Health: How He is Doing Following His Kidney Surgery?
Published Sun Feb 28 2021 By Bran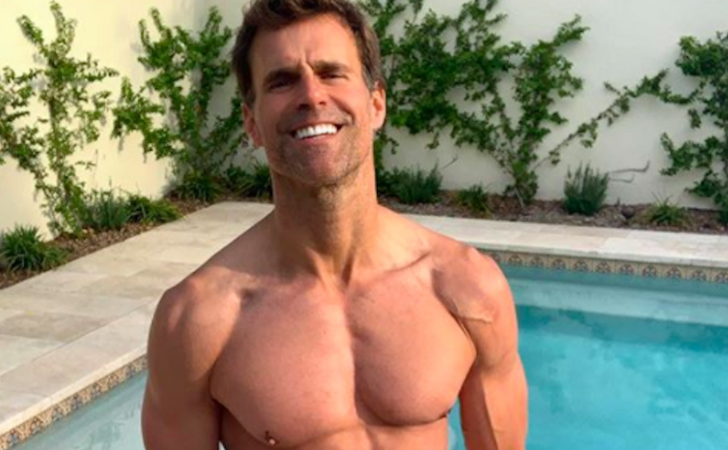 Cameron Mathison's health situation has gone through a rollercoaster ride in recent times. Know all the details here.
Cameron Mathison is one reputed television star in the showbiz sector. The 51-year-old is known for playing the role of Ryan Lavery for over a decade in 'All My Children.' In fact, the actor has gained massive respect for being a longtime contributor to Hallmark Channel. Thanks to his two-decade-long career, the television host has proved to be a valuable asset for the entertainment industry.
Cameron Mathison's life was going all smooth, on both personal and professional level, until a health crisis struck him in 2019. The married man and a father of two had to go through a threatening health risk that forced him to go through kidney surgery. Stay right here as we bring you all the truth to his physical conditions.
Cameron Mathison Was Diagnosed For Cancer
Cameron Mathison was diagnosed with Kidney cancer in September 2019.
Photo Source: People
Television personality Cameron Mathison never seemed to be concerned regarding his health, and that might have been the reason why he got a huge life-threatening scare. The fan-favorite artist was extremely sad and hopeless when he was diagnosed with kidney cancer, as disclosed by the 51-year-old on his Instagram handle.
Don't Miss: Who is the long-time wife of Cameron Mathison?
It was a difficult situation for Cameron Mathison to find out about his cancer. More so because kidney cancer was one of the most uncommon forms of cancer, which are equally difficult to diagnose. Some of the symptoms of this threatening condition are witnessing blood in urine, loss of appetite, and fatigue. Not many know this, but his condition is also called renal cell carcinoma' in the medical community.
Cameron Mathison took some time off the cameras to treat his cancer.
Photo Source: TV Line
Following a short time after Cameron Mathison found out about his cancer, he did reveal good news on how the tumor hadn't spread to any other organs. Interestingly, his healthy lifestyle that includes a proper diet and routine exercises, were the ones that helped reduce the spread in the first place. Surprisingly, the reports disclosed how the tumor had grown for around 10 years but went unnoticed.
Cameron Mathison Went Through A Kidney Surgery
There is often a misconception on how cancer is incurable, but that isn't clearly the case. Lucky for Cameron Mathison, he found out about his carnicoma pretty early which led him to take the best possible treatments on the right time. On September 9, 2019, the 51-year-old announced taking some time off from his acting career to cure his cancer in the best possible way.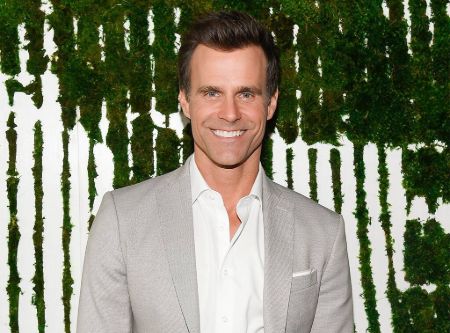 Cameron Mathison went through surgery that helped him get rid of his cancer.
Photo Source: People
Cameron Mathison cut no slack and went to the best doctors right away. A month later, in October 2019, the Hallmark actor revealed the good news that he was cancer-free.' What's interesting was the fact that he showed up in an American Humane Hero Dog Awards in Beverly Hills a few weeks after his surgery, where he looked like the best version of himself.
Recommended: Celebrity Partner Jessica Wilson's Net Worth In 2021.
The father of two might be cancer-free, but compared to the past, Cameron Mathison is extremely conscious of his physical well-being than just work. Surprisingly, he hasn't acted in any films or television shows following his return to complete fitness.
Related: What Is Cameron Mathison's Net Worth in 2021?
For more news and updates about your favorite stars, please stay connected with us at Glamour Fame.
-->