Who is Cameron Mathison's Wife? Here's What You Should Know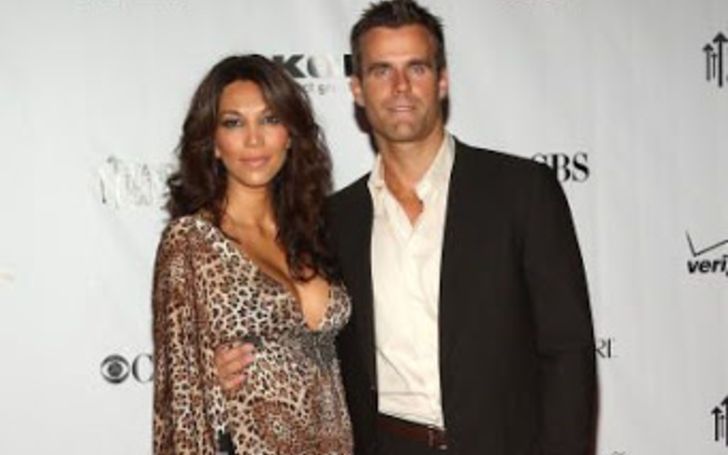 Everything you should know about Cameron Mathison'S wife.
Cameron Arthur Mathison is a Canadian actor and television host born on august 25,1969, in Sarnia, Ontario. Best known for his portrayal of Ryan Lavery in the American daytime drama "All my children," Cameron has come a long way, and the journey wasn't a pleasant one.
But the 51-year-old actor is in a good place now and credits all his hardships for the life he lives today. Born to Bill and Loretta Mathison, Cameron as a kid, was diagnosed with a degenerative bone disease called Perthes disease and had to wear leg braces for 4 years.
His parents had very little hope for Cameron's future, but the actor has consistently beaten all the odds that were stacked against him by life and has yielded a very successful and happy life today.
Must check out: Chinese TV Show Apologizes For Disrespectful Transplant Image of Selena Gomez
Cameron Mathison had to wear leg braces as a kid and was diagnosed with kidney cancer in 2019.
The "Dancing with the star" alum has done more than 21 films in his acting career. He initially started as a model in the industry but soon became one of the country's best-known daily soap stars. Cameron has also hosted numerous shows like "I wanna be a soap star," "Game of homes," "Ultimate proposal."
Cameron won the Soap opera Digest award in 1999 for outstanding newcomers and earned two Daytime Emmy nominations for outstanding supporting actor. Unfortunate news recently disheartened Cameron when he yet again faced a health calamity when he was diagnosed with renal cell carcinoma or kidney cancer.
But Cameron, being the invincible and staunch person that he is, has successfully beaten cancer and now helps raise awareness about cancer. He credits his wife for being his support system and giving him strength and unconditional love in his cancer journey.
Cameron's wife Vanessa Arevalo: know it all.
Vanessa Arevalo stood strong by her husband in his journey to defeat cancer.
Photo Source: Alamy
Vanessa Marie Arevalo is a Puerto Rican model and a certified fitness trainer. She was apparently signed with LA models in the past, but it has been few years since she has retired from modeling.
Vanessa, after a long and successful career in modeling, is now a soaring entrepreneur and has her own clothing line named Kea +joby in partnership with Nicole Kroll.
Vanessa seemingly is all about her business and family, as evident on her husband's all social media platforms. She, however, has no interest in disclosing her private matters or making all her life stories public knowledge.
That is why her life before meeting Cameron and her years in Puerto Rico, and even her birth date is not available in the public domain.
Married life of Cameron Mathison
The Mathison family lives in LA and has an estimated net worth of 5 million dollars.
Photo Source: Survivor.net
Vanessa and Cameron met on a ski trip and fell in love. The couple dated for a few years, and then one day, on another similar ski trip, Cameron decided to propose to her.
They got married on 27 July 2002 and had two kids, a boy and a girl, namely Arthur and Leila. The family presently lives in Los Angeles and are very close-knitted; they spent a lot of time together vacationing and just living the best life.
Vanessa Arevalo, with her long career working as a model, which she left after giving birth to her children, is now running her new business endeavor. The former model is said to have an estimated net worth of 2 million dollars. Together the Mathison couple has 5 million dollars of estimated net worth.
Recommended:'Thrii' Member Lauryn McClain Boyfriend in 2021: Here's What You Should Know
For more info on your favorite celebs, stay connected with Glamour fame.
-->