'Thrii' Member Lauryn McClain Boyfriend in 2021: Here's What You Should Know
Published Sat Feb 27 2021 By Bran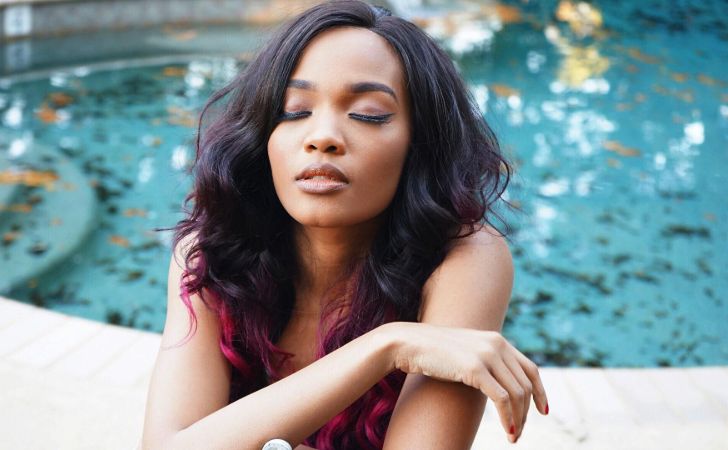 Know the relationship status of the lowkey Thriii sister, Lauryn McClain, in this article.
As the younger sister of the girl group 'Thrii' Lauryn McCain is someone who has been used to global fame from a young age. Well, she is the most younger member of the renowned girl group who looks up to older sisters China Anne McClain and Sierra McClain. The American audience is clearly aware of the legacy they have started from their time in music starting from 2005 to this date.
Lauryn McClain's 'Thriii' took a gap from their recurring performances in 2016 until June 2020, when the three sisters came up with their new single, 'My Sanity.' At the present time, every teenager in the States has listened to their music which explains how bigger they have been already.
Unlike the elder sisters, Lauryn McClain lives a low-key lifestyle. Stay right here to know whether she is single or dating anyone.
Lauryn McClain Is Single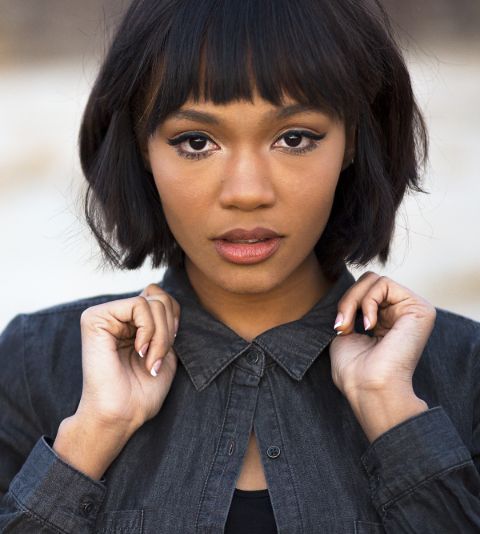 Lauryn McClain isn't dating any guy or is married yet.
Photo Source: Imdb
A good yet unbelievable news for all the guys who have a crush on Lauryn McClain. Yes, you heard it right, the elegant singer is currently single and isn't in a romantic relationship with anyone. That comes as a big surprise to many as the charming diva is extremely beautiful, just as her musical performances.
Don't Miss: Who is Nick Collison's Girlfriend? Learn All About It In Details
Well, it is a possibility that Lauryn McClain might not be dating a boyfriend, but if that's the case, then she deserves all the credits for managing to keep things under the radar. Many celebrities don't prefer to disclose their personal life affairs,, which can put their relationships in jeopardy with unwanted attention and violation of privacy.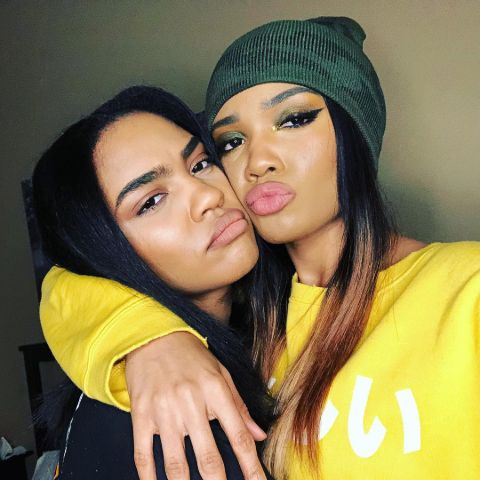 Lauryn McClain is the youngest member of 'Thriii.'
Photo Source: Glitter Mag Rocks
It isn't the end of the world for Lauryn McClain to be single at the present, because the 24-year-old is at that point of her life where professional decisions might be more important. Maybe, it might be the fact that she sees her career ambitions higher or the fact that the A.N.T. Farm actress hasn't found the right man for her to make him her boyfriend or get married. Either way, we will surely know when Lauryn is ready to start a romantic affair.
Lauyrn McClain's Professional Career
Lauryn McClain is a prominent figure in the entertainment sector, mainly due to her association with 'Thrii' aka the girl group. She rose into the scene as a young girl of eight when she alongside her two sisters formed their group called '3mcclaingirls.' The dashing personality even graced the big screen for the first time starring in a film titled, 'Daddy's Little Girls.' In fact, it was the film when they released their popular single, 'Daddy's Girl.'
Lauryn McClain has over 739,000 followers in her Instagram.
Photo Source: Pinterest
Lauryn McClain owes big credits behind their success to a family friend who happened to be a music executive and got all three sisters an authidtion for feature film, 'The Gospel.' Not many acknowledge how the girl group were signed for 'Hollywood Records' from 2011 to 2013.
Also See: Who Is Stacie Zabka's Husband in 2021? Here's What to Know About Their Married Life
Lauryn McClain even started a YouTube platform with China where they post several music videos and challenges. Recently, the diva resides in their massive mansion in Los Angeles, California.
Related: Shelley Hennig Boyfriend In 2021: Here's Everything You Need to Know.
For more news and updates about your favorite stars, please stay connected with us at Glamour Fame.
-->