Who Is Canadian Actor Hayden Christensen Dating after Divorcing Wife Rachel Bilson?
Published Sat Jan 18 2020 By Sea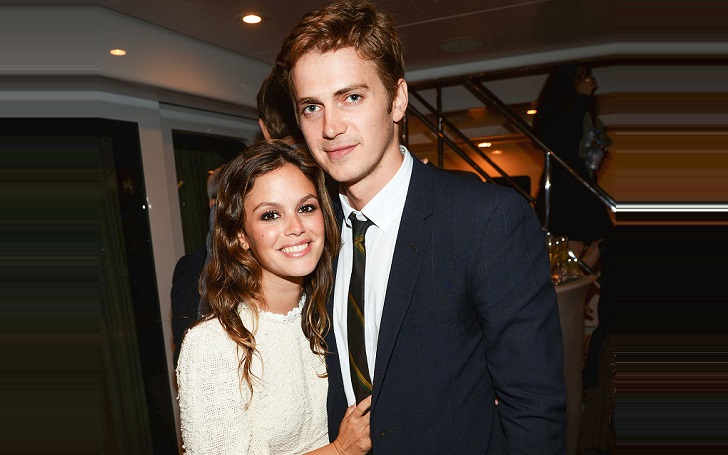 Canadian actor Hayden Christensen started receiving praises since his first days in the acting industry. In his private life too, there was a diamond that everyone thought would be with him forever. But after the divorce, is he already moving on?
There are not many things that people know about Christensen's dating life following the separation from ex-wife, Rachel Bilson. It seems he doesn't use social media that much. Even if he did, the Instagram account that maybe his is set to private.
Hayden's Relationship with Ex-Wife Rachel Bilson
Hayden Christensen and Rachel Bilson met on the set of the movie, 'Jumper', in 2007, in which the two played each other's love interests — specifically, Bilson's character was the childhood crush of Christensen's. The two characters do end up together.
They met on the set of 'Jumper' went on a date after he asked her out.
Source: Jumper, 20th Century Fox
The two got engaged in December 2008 but separated for a short while in August 2010. The apparently had problems in their long-distance relationship as he worked in Canada and she in LA. They called off the engagement only to get back together later that year.
When they did get back together, they did it with a bang. The engagement stood as they got married that year. And in 2014, they revealed a baby was on the way. Their daughter was born in October, and basing their common interest, they named her Briar Rose Christensen.
The Couple Took Their Daughter to Disneyland for Her 5th Birthday in a Brief Reunion
The couple's long-distance thing caught up again as their separation was confirmed in September 2017 after 10 years together. He was in Toronto and she was still in LA, but they wanted to be there for Briar and work on the divorce together. They ended in good terms.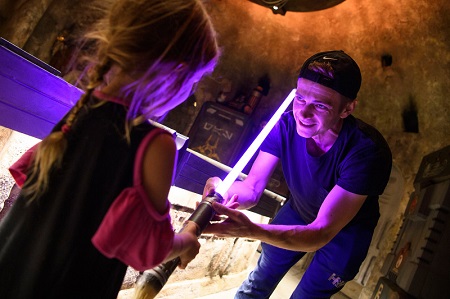 Hayden had a little father-daughter moment at Disneyland on her 5th birthday. Remember 'Star Wars'?
Source: Richard Harbaugh, Disneyland Resort
Like they said, they do keep their daughter feeling loved by them. Back in October 2018, they took a trip together to the Disneyland in Anaheim, California, for Brier's fifth birthday.
Hayden Christensen Is Living the Single Life Dating Anyone
As the story continues between them, on their own, it's not romantically great either. Hayden Christensen might have been seen with a girl back in April 2018, but it's not like he was ready to enter the dating scene that soon.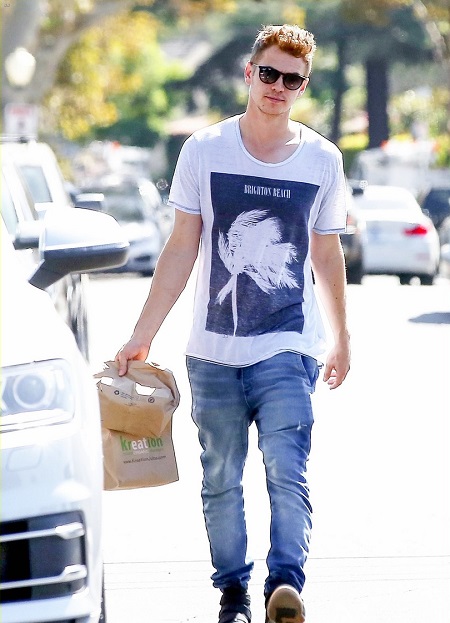 Single life for Hayden is not so bad either.
Source: BackGrid
On the other hand, who knows, his laying-low nature might be shadowing someone dear in his life. Until he is ready to reveal to the world, it's better to keep our nose in the sand.
But Rachel Wasn't Getting It Easy to Date Either
The 'How I Met Your Mother' actress, too, was linked to several stars after the divorce. But it was particularly difficult for her because of her child. Nonetheless, her baby comes first, so if no man is down to her talking about her child, they're not worth her date.
There were rumors, but they were reluctant to talk about it.
Source: Nick Viall, Instagram
During the July 24, 2019, episode of Nick Viall's 'The Viall Files' podcast, she told of one particular guy who never pursued to talk about her daughter. "I was talking to this guy a few months back [and] anytime I would bring my daughter up, they would never pursue the question or ask more about her. It was a red flag because anyone that you're going to get involved with, if you have a kid, they have to be all about the kid."
The 38-year-old was later linked to Viall himself but later expressed her desire to keep it secret if there were anything with him. However, in the Golden Globes 2020 event, she came with her 'The To Do List' co-star Bill Hader as her plus one.
While Bilson seems to have moved on, there's still an official statement or a show from Christensen relating any romantic-kind of relationship. Guess, we'll just have to wait.
Stay tuned and connected to GlamourFame for more Entertainment content.
-->