Canadian songtress Grimes expecting; Shows off her baby bump
Published Thu Jan 09 2020 By rhyss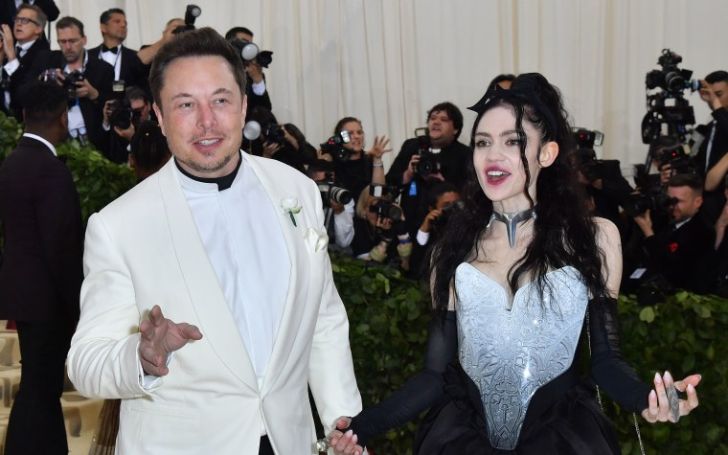 Singer Grimes is pregnant and the whole world is in shock!
In a what would you say an pretty forward Instagram post, Grimes announced that she is 'knocked up' and feeling pretty feral.
Yup, that's right. Unlike your boring and generic pregnancy announcement, Grimes took it upon herself to change the scene a little bit and make it more interesting.
Initially, she shared a picture of herself which was quite heavily edited. In the picture, she was standing topless and there's an image of a baby superimposed on her belly.
The post has now been replaced with a more censored one, with her hairs tied down, just enough to hide her nipples. Moreover, there's no caption in the photo but she did opened up about her state while replying to a fan's comment.
When one fan said she looked great and appreciated Grimes for not censoring her photo, Grime replied, "I thought about censoring them for a hot minute haha (this may get taken down anyway) but the photo is much less feral without the nipples."
Don't Miss: Amber Heard and Elon Musk Ended Their Relationship and Dating And are Just Friends Now
She further continues, "Plus being knocked up is a very feral & war-like state of being. Might as well be what it is."
Though we're all happy for Grimes, there's a big mystery looming around as to who actually 'knocked her up.' Pardon the French!
Basically, she was most recently linked with the one and only, Elon Musk and everything is pointing towards him being the daddy but there's no confirmation from the either side.
If it is really Elon's child then its another great news for him as his company Tesla has been stated as the most valuable company in all of the United States.
Reps for both the parties are still silent on the matter.
For all the latest celebrity gossips and rumors, make sure to follow GlamourFame!!!
-->