Who Is Candace Cameron Bure?, Who Jojo Siwa Called the "Rudest Celebrity"
Candace Cameron Bure is an actress and talk show panelist: She breaks her silence on being called the "rudest celebrity."
Candace Cameron Bure recently came into the limelight, and not in a favorable way. The low-profile celebrity has been coined the rudest celebrity by the 19-year-old kids' sensation Jojo Siwa, a dancer, singer, and youtuber who has already accomplished great feats in her short life. Siwa's TikTok video, where she pegs Bure as the rudest celebrity, has gone viral and has raised certain curiosities about Bure.
Bure, 46, is an actress, producer, author, and talk show panelist. Her best-recognized roles include D.J Tanner on the sitcom Full House, Summer van Horne on the series Make It or Break It, and Cindy Nelson in Some Kind of Wonderful. Bure's other notable credits also include Dancing with the Stars, The View, and The Wager.
Candace Cameron Bure's career throughout the years!
Bure, a native of Los Angeles, made her first appearances on television with guest-starring roles in St. Elsewhere, Growing Pains, and Who's the Boss? In 1987, she landed the most impactful role of her career as D.J Tanner in the hit sitcom Full House, which ran successfully for eight seasons, and a spin-off, the sitcom, Fuller House, had a successful five-season course on Netflix.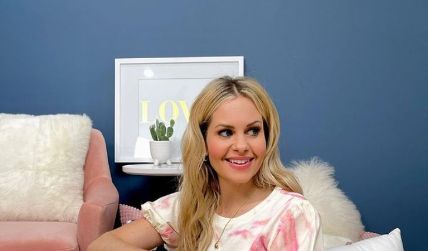 Bure is an actress, producer, author, and host.
Photo Source: Instagram
Bure credits the Jeff Franklin-created sitcom for not only cementing her career but for bringing her close to Bob Saget, who played her onscreen father for all seasons. "I can't believe he is gone forever, I just can't. My brain hasn't comprehended that yet," said the actress after Saget's unfortunate death earlier this year.
Don't Miss: Who Is Donnie Yen? What Is His Net Worth?
While starring in the fan-favorite sitcom, Candace also worked in Camp Cucamonga, Punchline, and Bill Nye the Science Guy, that further added to her impactful television resume. After Full House's last episode on May 23, 1995, Bure had guest roles on Cybill, Boy Meets the World, No One Would Tell, and She Cried No. But Bure's biggest role after her long stint in Full House was that of a mother and homemaker.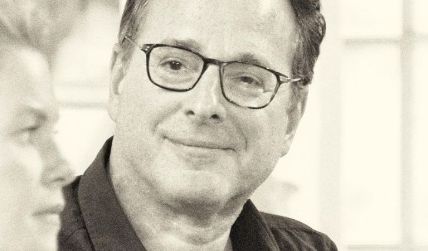 Candace is best known as Bob Saget's onscreen daughter on 'Full House.'
Photo Source: Instagram
The Emmy-nominated actress went on a hiatus following her marriage with NHL player Valeri Bure in 1996; the duo recently commemorated their 26th anniversary. The pair are doting parents to three, Natasha, Lev, and Maksim. Candace made her return to television in 2009 with Make It or Break It; the mother of three has since ventured beyond acting.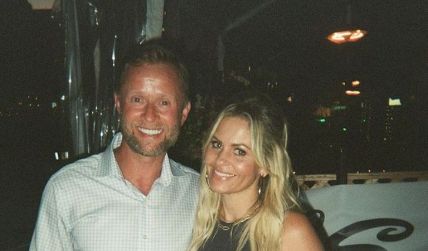 Candace is married to NHL player Valeri Bure.
Photo Source: Instagram
In 2014, Bure popularly competed on season 18 of Dancing with the Stars, alongside pro-Mark Ballas, and was placed third. Fans got to witness Candace's other skillset as a co-host of The View, which she co-hosted for two seasons. Her other accomplishments include four books, including a New York Times Best Seller, Reshaping It All: Motivation for Physical and Spiritual Fitness.
Candace Cameron Bure and Jojo Siwa's dispute explained!
We see weird, needless Tik-Tok trends pop up every now and then, and inevitably comes every other TikToker and influencers jumping into the viral madness. Media personality Jojo Siwa also tried her hands at one such trend and unexpectedly ended up painting Bure in a bad light. Siwa posted a video of herself calling the Full House star the "rudest celebrity" she has met.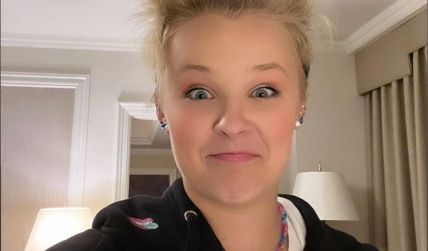 Siwa explains why she called Bure "the rudest celebrity."
Photo Source: Instagram
Both Siwa and Bure have explained the story behind the now-viral clip. While Jojo gives a detailed description of why she said what she said, Bure has asserted that everything is good between her and the 19-year-old. "I was 11, and I was a big, big fan, and I wanted to take a picture with her, and it wasn't a good time for her," Siwa explains, sharing the incident was a rough experience for her 11-year-old self.
Recommended: Who is Vivica A. Fox? What is her Net Worth? All Details here.
Addressing the call out, Bure says she was shocked and didn't know where the impression came from. "I had no idea where it came from so I immediately tried to reach out to her through mutual friends, and my publicist contacted her manager, and I DM'd her because I didn't know what happened," the actress explains.
Bure says she apologized to Siwa after the viral Tik Tok video.
Source: ET
Candace says, "I called her. And we had a great conversation. Bure says she apologized to Jojo for breaking her heart a long time ago, and Siwa, in return, called the viral video a stupid trend she just made without any thought. "I think that the lesson we can learn is to be mindful of no matter how many followers you have, even a 10-second trending TikTok video can do damage," the Full House star concludes.
Stay connected to glamour fame for more.
-->