Who is Candace Owens? What is her Net Worth? Complete Details Here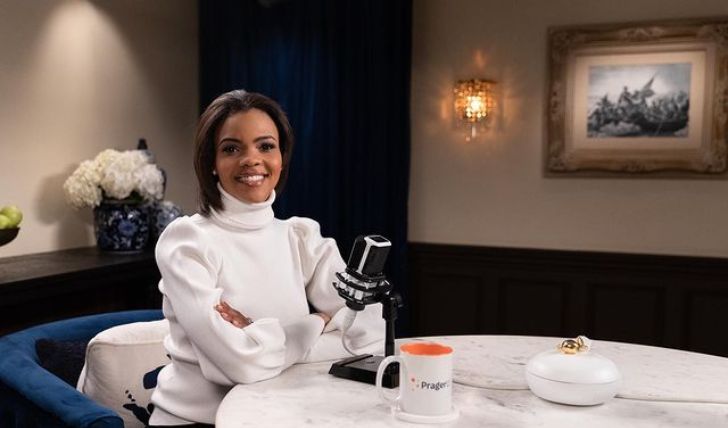 Candace Owens' net worth and her career: Complete breakdown here!
Candace Owens' name sprouted in headlines and controversies when she opened a Youtube channel in 2017 and proved herself a big supporter of former President Donald Trump. Owens also let know her criticism against the democratic party; the Black lives matter movement, and feminism. Owens has since risen to remarkable stardom amongst America's far-right people.
Candace Owens was born on April 29, 1989, in Stamford, Connecticut. Owens wanted to pursue a career in journalism but was pushed to drop out of the University of Rhode Island. Owens has made it still; she is a well-recognized, albeit controversial, conservative figure. Owens is also an author, television host, commentator, and activist.
What is Candace Owens' net worth?
As per Celebrity Net Worth, Owens has an estimated net worth of $1 million. We know what you are thinking, that it should be a lot more than that. Given the conservative commentator's various ventures and her ties with influential conservative figures, Owens could be raking a hefty dough, but for now, that's the rough evaluation.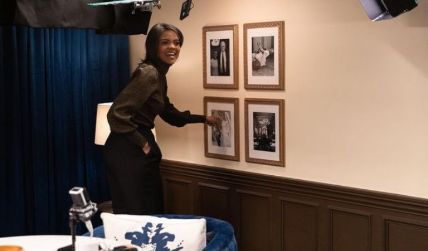 Owens wanted to pursue a career in journalism but had to drop out.
Photo Source: Instagram
In 2007, while she was attending Stamford High School, Owens reportedly fell victim to a horrendous death threat from her classmate. The story blew out at the time as it involved then-mayor Dannel Malloy's 14 years old son, and Owens and her family received a $37,500 settlement after they sued the Stamford Board of Education in federal court.
Don't Miss: What is Alicia Witt Net Worth? Complete Details Here.
Candace perhaps reflected on that chapter of her life when she launched SocialAutopsy.com in 2016, a website to expose bullies on the internet. But the venture received massive backlash from both Republicans and liberals, and the website never kickstarted. Ironically for the 32 years old conservative, she was once a big-time anti-Trump and anti-conservative activist.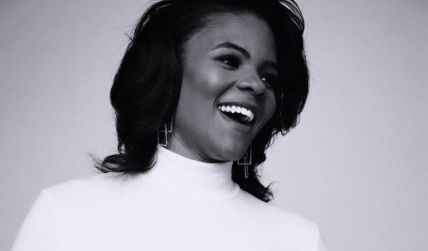 Candace hosts a self-titled show on The Daily Wire.
Photo Source: Instagram
Owens was serving as the CEO at Degree180, a marketing agency that offers consultation and planning services, in 2015 when she started her anti-conservative and anti-Trump blog, not knowing that a year later, she would form a formidable bond with Trump and his very ideology. Owens currently hosts a late-night self-titled commentary on The Daily Wire. She has also worked as a communication director at the advocacy group Turning Point USA.
Candace Owens fears 'Fabrics of society being destroyed!'
Owens thinks a plot is being run to destroy America's society's fabric. And it isn't some smear indoctrination campaign by some party or religious group that we are talking about hear, but the recent change in Minnie Mouse's clothing. That's right; the conservative pundit has a feeling that Disney's Minnie Mouse sporting a pantsuit is a threat to society.
Owens has a problem with Minnie Mouse's new pantsuit attire.
Source: Rebel HQ
The iconic female cartoon is set to don the pantsuit, designed by Stella McCartney, in contrast to her red dress, for the time being. But the Candace host is apparently triggered by the swap. Appearing on the Jesse Watters show, Jesse Watters Prime Time, Owens said, "they are trying to destroy fabrics of our society pretending that there are issues."
Recommended: How Rich is Owen Wilson? Details on His Net Worth & Earnings.
The conservative commentator argues, "This is so everybody looks over here, look at Minnie Mouse, don't look at inflation, Jesse. Look at Minnie Mouse, the world is going forward because we have got her in a pantsuitpantsuit."Fellow commentators and stars have responded to Candace's comments with more plausible and less laughable reasons.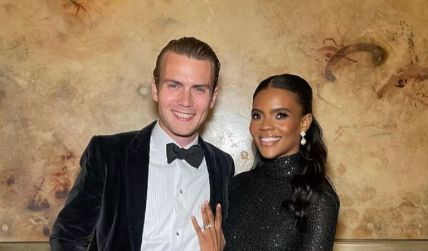 Candace shares a son with her husband of two years, George Farmer.
Photo Source: Instagram
Owens is married to Englishman George Farmer, a former chairman of Turning Point UK. The couple met at a reception party for Turning Point in late 2018 and got engaged in the next three weeks. Owen and Farmer tied the knots on August 31, 2019, and welcomed a son in January 2021. Learn more about their marital life here.
For more information and news on your favorite stars, stay connected to glamour fame.
-->