How Rich is Owen Wilson? Details on His Net Worth & Earnings
Inside Owen Wilson's colossal net worth: The complete breakdown here!
Owen Wilson was once one of the biggest names in the comedy; the actor's spot-on performance in Bottle Rocket, Rushmore, and The Royal Tenenbaums established him amongst the best of best. In recent years, Owen's wide appeal is associated with his role as Morbius M Mobius on the Disney+ series Loki, which stars Tom Hiddleston.
Owen Cunningham Wilson was born on November 18, 1968, in Dallas, Texas. Aside from being a prolific actor, Wilson is also an acclaimed producer, comedian, and screenwriter. Since making his film debut in 1996 in Bottle Rocket, Wilson has starred in at least 68 films and cemented a stellar resume and a better bank balance.
Owen Wilson's net worth is massive!
Being one of the most recognizable faces in Hollywood, it is obvious that Wilson charges a fortune to star in all the high-profile rom-coms that come his way, given that he boasts all the major hits in the category under his belt. As per Celebrity Net Worth, the actor/producer has an estimated net worth of $70 million.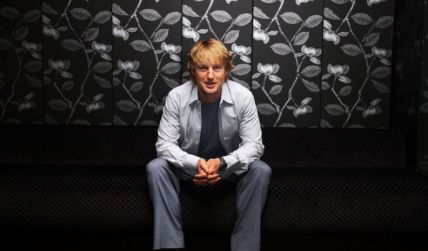 Owen raked a whopping $15 million for Starsky & Hutch. Photo Source: Facebook
Owen reportedly earned a whopping $10 million from the 2005 blockbuster Wedding Crashers, which grossed over $288.5 million worldwide. It seems that the Dallas-born actor fees per film start from $10 million; Owen raked a whopping $15 million from Starsky & Hutch; the 2004 action comedy grossed $170 million.
Don't Miss: Who was Hugh Hefner? What was His Net Worth At the Time of His Death?
But let's not rule out Wilson's contributions in small-budget films. Wilson was already a big star and Oscar-nominated even when he reportedly made only $1 million from the 2010 live-action comedy Marmaduke and an estimated $4 million for Shanghai Noon. In all, the actor's movies has estimated to have earned a whopping $2.25 billion in the USA and Canada alone.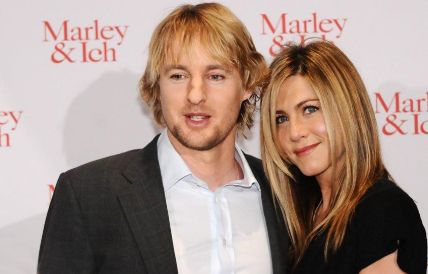 Wilson made his debut in the 1996 film Bottle Rocket.
Photo Source: Facebook
Apart from his influential career in movies, Wilson also boasts a striking figure in real estate. The Wedding Crasher actor purchased his first property in 2000 for $755,000 and later expanded the estate by buying an estate next door for $1.6 million in Santa Monica.
Wilson's films have estimated grossed over $2.25 billion. Photo Source: Facebook
Wilson also has a property worth $5.85 million in Maui, Hawaii, a $1.524 million lavish crib in L.A. With a career spanning over two decades, and a never-ceasing celebrity, Owen's fortune is only looking to overflow in the near future. The actor has a host of upcoming projects under his belt.
Owen Wilson's upcoming projects!
The first in Owen's most anticipated films list has to be Marry Me, an upcoming romantic musical-comedy film. The film is garnering all the hype for his stunning cast ensemble, including Jennifer Lopez, Maluma, John Bradley, and Sarah Silverman. Marry Me is scheduled to release on February 11, 2022.
Starring Wilson and Lopez, 'Marry Me' is hitting the screen on February 11.
Source: Universal Pictures
Although it can't be said with complete certainty, Wilson has reportedly agreed to star in a sequel of Shanghai Knights; the reboot will be Owen's third collaboration with actor Jackie Chan. Wilson, 53, starred in the Michael Waldron-created thriller Loki. The series premiered on June 9, 2021, in Disney+, and it is in development for a second season. Wilson is expected to reprise his role as Mobius M. Mobius.
Recommended: What is Joe Gatto's Net Worth? Why Is the Comedian Leaving 'Impractical Jokers'?
Wilson has also joined the cast of the upcoming family horror Haunted Mansion. Based on Disneyland ride of the same name, the family horror brings stars like Rosario Dawson, Tiffany Haddish, Lakeith Stanfield, and Danny DeVito to one screen. Wilson last starred in the 2021 drama Bliss alongside actress Salma Hayek. He also starred in the anthology comedy The French Dispatch.
For more information and news on your favorite stars, stay connected to glamour fame.
-->