What is Joe Gatto's Net Worth? Why Is the Comedian Leaving 'Impractical Jokers'?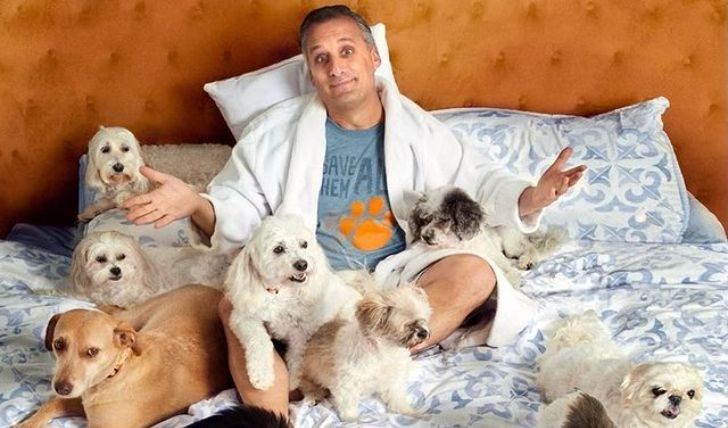 Joe Gatto's net worth and earnings: The comedian bids 'Impractical Jokers' goodbye!
Joe Gatto and Impractical Jokers sounds inseparable, but how come the comedian has quit the beloved show after being an intrinsic part of it for 10-long years. Gatto is a comedian, actor, and producer. He and his childhood friends, Sal Vulcano, James Murray, and Brian Quinn, started the comedy troupe The Tenderloins in 1998.
Joseph Anthony Gatto Jr. was born on June 5, 1976, in Staten Island. Gatto and the other three members of the Tenderloins started their joint venture by posting on internet platforms available at the time and gained substantial fame. The group got their breakthrough when they won the NBC competition; It's Your Show.
Joe Gatto's net worth revealed!
Despite being an acclaimed actor, Gatto's credits on the silver screens are scarce, but the New York native has still accumulated considerable net worth. As per the Sun, Gatto has an estimated net worth of $20 million. However, Celebrity Net Worth estimated Gatto's net worth to be $7 million.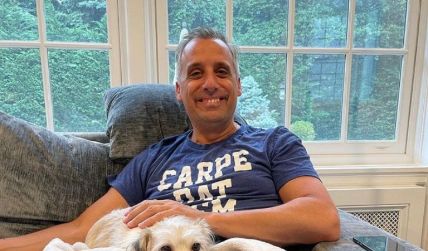 Joe and his friends formed the improv comedy troupe 'The Tenderloins' in 1998.
Photo Source: Instagram
Joe and his troupe members reportedly earn a whopping $50,000 per episode from the long-running hidden-camera show. The group also rolls in a hefty dough via tour and side gigs. After gaining a legion of fans from Youtube, Myspace, and Metacafe, Joe and his friends entered NBC's Its Your Show in 2007 and won the grand prize of $100,000.
Don't Miss: Who was Hugh Hefner? What was His Net Worth At the Time of His Death?
Gatto broke into the world of television with Impractical Jokers in 2011. The hidden camera reality show premiered on truTV on December 4, 2011, making Gatto and his friends' widely-known stars. Since the show's inception, Gatto also served as its executive producer. The troupe also starred in the TBS comedy game show The Misery Index from 2019 to 2021.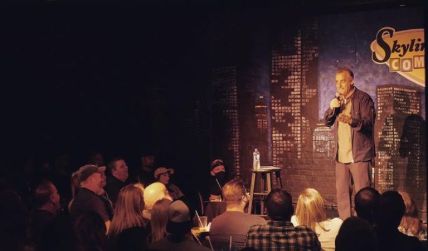 'Impractical Jokers' premiered in 2011 and has been renewed for season 10.
Photo Source: Instagram
Gatto hasn't branched his career out of the Tenderloins, but he may be planning to unfold a new chapter in his life and career as he announced his separation from the troupe and Impractical Jokers on new year's eve. Gatto and the other three last starred in Impractical Jokers: The Movie, released on February 21, 2020. The film was written by the Tenderloins along with Chris Henchy. The reality comedy film grossed $10 million against a budget of $3 million.
Why is Joe Gatto leaving the 'Impractical Jokers?'
"Sorry in advance for the long and more serious-than-usual note below; I just wanted to let you all know that I will no longer be involved with 'Impractical Jokers," Gatto's message read on Instagram. The comedian further adds, "I've devoted a decade of my life to building this franchise and couldn't be prouder. However, due to some issues in my personal life, I have to step away."
Gatto reveals he and Bessy have split ways amicably.
Source: Page Six
Gatto shares he and his wife, Bessy Gatto, have called it quits on their 8- years long marriage and over a decade of togetherness. The estranged pair reassures their separation is amicable. The 45 years old comedian writes he is focusing on becoming a better father to his two children, daughter Milana, 6, and son Remington, 4.
Recommended: How Rich is Will Forte? Learn His Net Worth Here.
The rest of the Tenderloins have shared their sadness over Gatto's departure, but at the same time, the troupe states that they will carry on with the show. "After all these years together, we never imagined making 'Impractical Jokers' without Joe. While we are saddened to see him go, we want to keep making people laugh," Murray, Quinn and Vulcano said in a statement.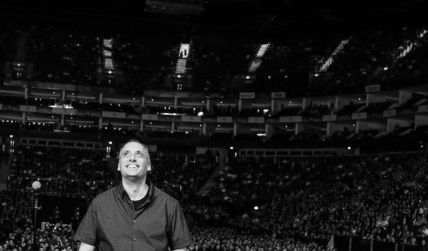 Gatto says he is excited to venture into something new. Photo Source: Instagram
The troupe without Gatto announced that they would be making a new chapter in January. Impractical Jokers was rendered for a season 10 last fall. In the lengthy statement posted on Instagram, Gatto reasserts his belief in Tenderloins and the trio's ability to perform without him. "As I work through the challenges I am facing, I hope to and am excited to create new ways to entertain you," Joe's message concludes.
For more formation and news on your favorite stars, stay connected to glamour fame.
-->