Who was Hugh Hefner? What was His Net Worth At the Time of His Death?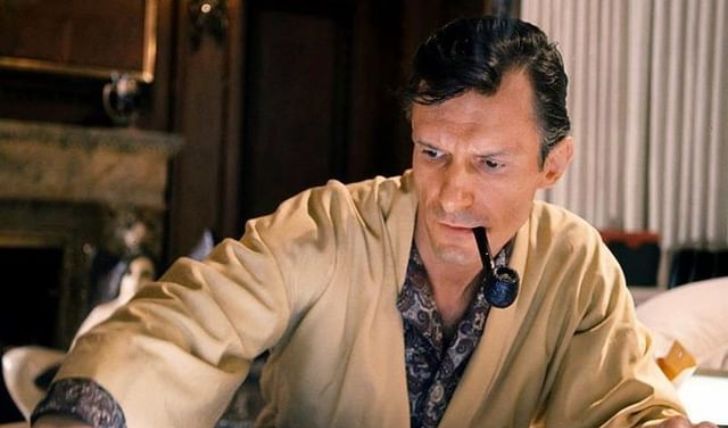 What was Hugh Hefner's net worth at the time of his death? Exclusive detail here!
Hugh Hefner was a magazine publisher who rose to stardom as the founder of infamous, yet revolutionary in a sense, Playboy magazine. Hefner published the first issue of the magazine in 1953 and gradually spun it into an entertainment giant. He worked as a copywriter for Esquire Magazine before launching Playboy.
Born Hugh Marston Hefner on April 9, 1926, in Chicago, Illinois, Hugh came from a fairly conservative and traditional household, where his parents wanted him to become a missionary, but Hugh instead lived a life that can be best described as the exact opposite of that of a missionary's. From the moment he shot to fame in the 50s to his last year on earth in 2017, Hefner pretty much lived a hedonistic life.
What was Hugh Hefner's net worth?
Hefner died of sepsis on September 27, 2017, at his home, Playboy mansion in Holmby Hills, L.A. The media mogul's net worth at the time was estimated to be a whopping $50 million, but the number didn't stand true to Hefner's successful career or to the verity that Hugh once owned $250 million worth stock in Playboy.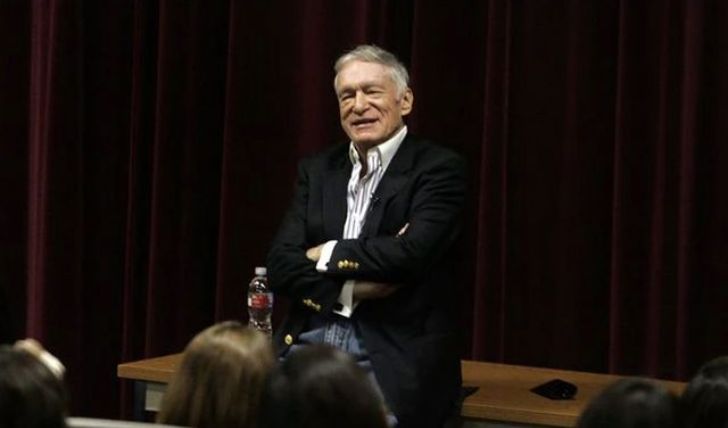 Hugh had a shockingly low net worth at the time of his death.
Photo Source: Instagram
Hefner left his job as a copywriter at Esquire Magazine when he was denied a raise of $5. He started the Playboy magazine with a mortgage loan of $8000, $2000 of which came from his mother and brother. The magazine's first issue featured Marilyn Monroe, who Hugh adored sincerely, so much so that he even bought the crypt next to hers for $75,000.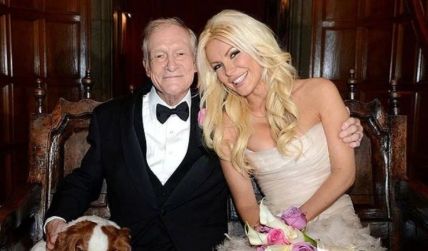 Hefner is buried at the crypt next to Marilyn Monroe, which he purchased for $75,000.
Photo Source: Instagram
At its peak in the 70s, the Playboy empire was worth hundreds of millions, but how come the enormous fortune didn't reflect in Hefner's bank balance as he breathed his last. As you may have guessed already, the media mogul didn't manage his finances efficiently and instead squandered it on living a luxurious and a bon vivant lifestyle.
Recommended: How Rich is Will Forte? Learn His Net Worth Here.
Hefner didn't make any investments in real estate either. The Playboy mansion that he lived in and where he hosted Hollywood's most exclusive and expensive parties was estimated to be worth $200 million in 2016, but even the luxe abode wasn't his to boast.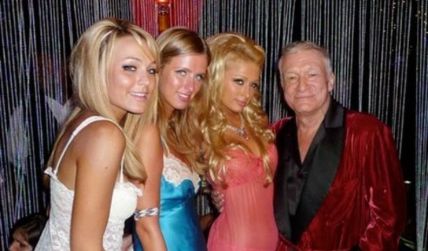 Hefner agreed to become a glorified employee of his own brainchild company in 2011.
Photo Source: Instagram
The publisher reportedly made a deal with the Playboy Enterprise, which was privatized by an equity firm in 2011, that he be credited with $1 million per year and be allowed to live in the mansion until his death. The mansion was bought by billionaire C. Dean Metropoulos's son a year before Hugh passed away.
'Secrets of Playboys' most shocking revelations!
Although Hefner's life documentary, Hugh Hefner: Playboy, Activist and Rebel, released over 10 years ago while he was still alive and thriving, the new A&E docuseries, Secrets of Playboy, lifted the untold truth about the mogul's playboy mansion and the dark, vile secrets it kept. The docuseries premiered on January 23, and it showcased the mansion as a hub for drugs, sexual abuse, and barbarity.
The newly-released docu-series unveils shocking truth.
Source: A & E
The 10-part documentary reveals Hefner as a beast who rose to fame, manipulating, drugging, and objectifying young, attractive women. The series includes interviews of Hefner's ex-girlfriends, Holly Madison and Sondra Theodore, and Playboy bunny mother, PJ Mastern. Madison, 42, was Hugh's girlfriend from 2001 to 2008. She alleges that Hugh had created a "cult-like" environment in the mansion.
Don't Miss: Who was Thierry Mugler? A Look Inside His Career and Net Worth.
"The reason I think the mansion was very cult-like is that we were all kind of gaslit and expected to think of Hef as like this really good guy," Madison says. Theodore reveals the hedonistic mogul would host weekly "pig nights," where he would bring a bunch of unattractive prostitutes to have intercourse with his friends. But the biggest leak remained that of Madison's, who claimed the experience led her to consider suicide.
For more information and news on your favorite stars, stay connected to glamour fame.
-->