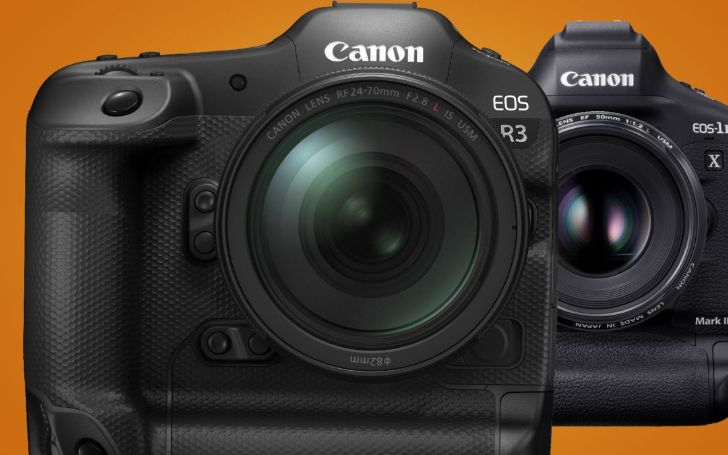 The Canon has dropped its new model, The Canon EOS R3.
The fresh, invigorating Canon EOS R3 will be coming soon with some fascinating new updates.
Many sport photography enthusiasts and professionals are quite excited about the upcoming R3 due to Canon's big remarks on autofocus. Not to forget about the 30 fps that comes with it; that's shooting a video by clicking photos.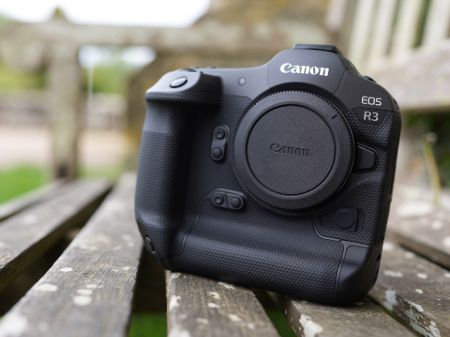 Canon's new model: the Canon EOS R3.
Photo Source: Cameralabs
Also, Eye control autofocus is a sensor that tracks your iris within the viewfinder, and the focus goes where you are looking. Maybe the main attraction of the R3 might be the eye tracer, not the one where the focus lies on the eyes, but the focus goes on the place where the eye goes.

All lie in wait for the release of R3. Also, the flip screen might be a big plus for many cinematography enthusiasts. Let us move ahead know about what the corporate in technology has to say about the new model.
Also See: Mission Belt Net Worth - A Brief Introduction of the Product and Its Worth in the Market
As per Canon Inc., they announced the future development of a new class of EOS R cameras recently on their website page. Securing between the robust EOS R5 and Canon's flagship EOS-1D X Mark III, the Canon EOS R3 was specially designed to meet the expectations of a professional user, mainly focusing on emphasizing speed and performance and top-notch reliability.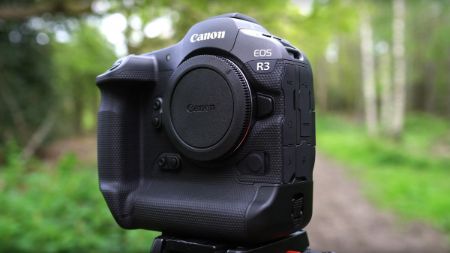 Canon EOS R5 focuses on emphasizing speed and performance and top-notch reliability.
Photo Source: No Film School
While developing this top-tech, they worked on the problem of the stacked sensor. The newly launched Canon EOS R3 delivered substantially faster read-out speeds and produced much lower "rolling shutter" distortion than previously dropped EOS models of CMOS image sensors.
Electronic Shutter operation will fully utilize the advantage of the EOS R3's sensor design. Its incredible read-out speeds made it possible for continuous shooting up to 30fps (with RAW images), with full AF, in all auto-exposure shooting modes. And Speedlite shooting will be feasible with the R3's electronic shutter active, which is quite amazing.
Check Out: BlackBerry Set-To Release 5G Smartphone with Physical Keyboard
The autofocus in EOS R5 and R6 was just the first step. Undergoing the deep technology method, the upcoming EOS R3 will provide enhanced AF performance and tracking capabilities, with even better face-, eye-, full-body recognition. And now, the EOS R3 will also add vehicle subject recognition and tracking, for automobiles, especially in the motorsports field.
The high-tech designed EOS R3 will be able to shoot in high quality, having the video flexibility with 4K with Canon Log3 and oversampled 4K, and RAW movie internal recording. AutoFocus tracking for people, animals, and motorsports will be feasible while they are in motion.
Stay tuned to Glamour Fame to get updated about more product-related content.
-->