Celebrities Slammed Love Island Over A 'Lack Of Body Diversity' After The Line-Up For The 2019 Series
Published Thu May 30 2019 By Jessica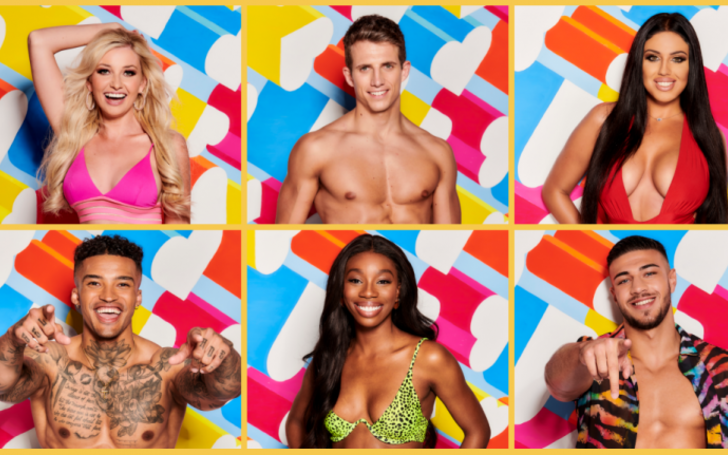 Love Island faces criticisms from celebrities for the 'lack of body diversity' following the release of the upcoming season line-up videos.
The new season of the UK's most popular show among the youths; Love Island is all prepared to hit the TV soon as the official sites of the reality show recently took to social media to share a short introduction clip of the new Islanders.
Although people can't wait to catch up on the new season, some of the audience including celebrities didn't seem pleased with the line-up videos in concern that the show lacked body diversity among the new contestants.
The celebrities that fall under the list include none other than 'TOWIE' alum Lucy Mecklenburgh, former Islander 2018; Alexandra Cane and Islander 2016; Malin Andersson.
Expressing their disappointment for the failure and ignorance of not being able to cast curvy and plus size women on the new season, Cane urged on Twitter: "Where the curvy girls at?"
Celebrities slams Love Island for 'Lack Of Body Diversity' for the 2019 series.

SOURCE: Jameela Jamil
Former Villa alumni, Andersson wrote: "And I thought they would have some diversity. Meh." The 26 years old then later shared a skimpy picture of her in a neon bikini standing outside a balcony and wrote: "Here's a teeny bit of diversity for ya. Love me x" in the caption section.
Likewise, Mecklenburgh commented: "'Sorry to 2 b negative as so many are super excited about Love Island. Just to be clear I'm not body shaming them for being this size/shape but why not mix it up a bit!! but y are all the girls size 6-8 & all the guys have a six pack"
Siding with these celebrities, tv presenter Jameela Jamil also presented her views: "The producers of Love Island think this slim woman counts as their new token "plus size" contestant? Are they drunk?"
Malin quoted her post with a simple "Yup." in an agreement.
Meanwhile, news surfaced that the producers of the Love Island were in talks to bring Jada Sezer, a popular plus-size model who spreads body positivity messages on her podcast, to the show.
Although no confirmation news is announced yet especially when none of the line-up videos showcased Jada, its much speculated that she might join rest of the contestants after a while.
An insider told a news outlet:
"Previous years have been criticized for a lack of diversity among contestants. This year producers are determined to have more variation... They want all shapes and sizes taking part – not just a stream of identikit men and women.

"Given the nature of the show, it's important the contestants feel body confident as they spend so much time wearing skimpy clothes or bikinis as they sunbathe and hang out by the pool.
The source also then admitted that Jada would be the perfect choice because of her passion for 'body positivity' and her semi-nude appearance on 'Good Morning Britain'.
Don't Miss: Who will be the next 'Bachelor'; Internet Is Already Petitioning for The Bachelor Contestant Mike Johnson to be the "Next One'
Love Island starts from Monday at 9 pm on ITV2.
-->