Who is Chad Hiltz Wife? Here's What You Should Know About His Married Life
Published Tue Jan 26 2021 By Bran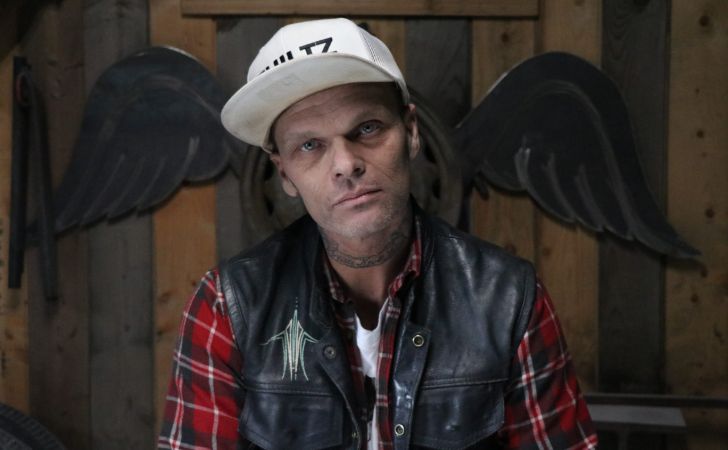 Grab all the details about the Canadian television star Chad Hiltz's love life with his beloved wife.
Chad Hiltz is one of Discovery Channel's fan-favorite characters! More specifically, due to the fact that he led the television show 'Bad Chad Customs.' The Canadian artist might hail from Nova Scotia, but he got a fan following across the United States! Also, the whole world loves Hiltz's show so dearly.
Getting that 'celebrity' status violated a bit of Chad'sprivate life. Despite whatever happened there, he would be glad about his relationship with a charming partner. Please, keep reading and learn about Hiltz and his fiance!
Chad Hiltz: Not Married But Engaged
The love life of Chad Hiltz, aka Bad Chad, is going in the most pleasant ways possible! It has been a while since he is engaged to his longtime girlfriend, Jolene MacIntyre.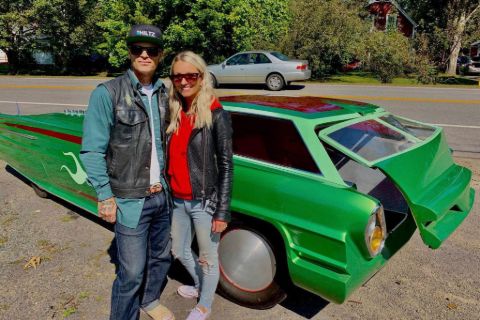 Chad Hiltz and Jolene Macintyre got engaged way back in 2017.
Photo Source: Autowise
The Discovery Channel star might be a prominent figure on television. But he always liked to draw a line between his personal and professional journey by keeping things under the radar.
Related: Is Rohit Chopra Married? Who Is His Wife?
Hiltz did fall victim to his own soaring popularity as people came to know about his girlfriend anyway. He might not be married yet, but the television personality is engaged to his fiancee MacIntyre. It was quite a remarkable sight, and she was even featured on 'Bad Chad Customs' in Discovery.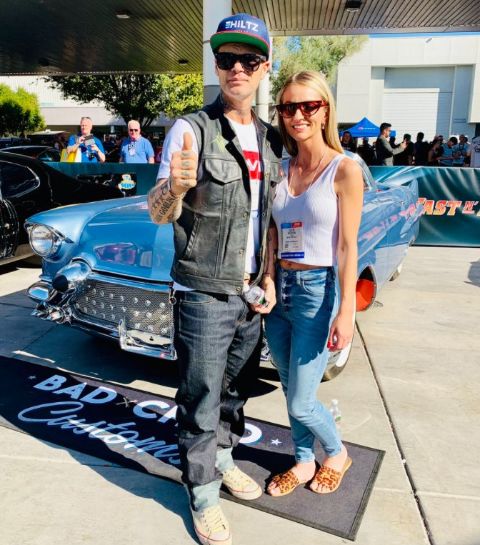 Chad Hiltz rose to fame from 'Bad Chad Customs.'
Chad Hiltz and his fiancee Jolene MacIntyre never opened up regarding intimate details on how they first met or started dating, but as reports suggest, the two first went out in 2016. The bond between the couple kept on getting stronger, which led them to get engaged on 13 August 2017.
It is January 2021, and the pair haven't been married to this date, which might concern their fans but not them since they are happily in love and engaged and probably looking for a perfect wedding date.
Chad Hiltz Was A Married Man
Chad Hiltz might not be married to his fiancee Jolene MacIntyre even after three years of their engagement, but that doesn't rule out the fact that the Discovery Channel star has no experience of being married.
Previously, he did share a wife, whose name is quite a secret to this very date. However, we know that his former marriage and relationship came when he was a teenager.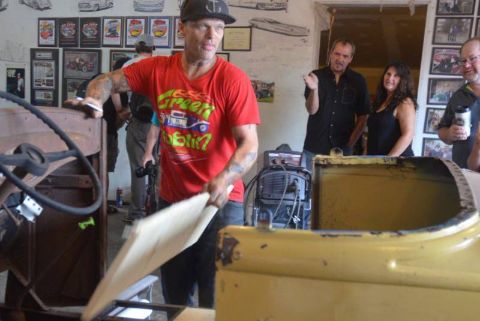 Chad Hiltz became a father when he was a teenager 16.
Photo Source: Saltwire
The love history of Chad Hiltz is dramatic with his ex-wife, considering that he became a father at the young age of sixteen. Well, that event was the one that triggered him to drop out of school, get a job at a grain mill, and provide for his family.
The Bad Chad Customs' is a father of three kids, two daughters and a son, with his ex-wife. Hiltz's current girlfriend, Jolene, also served as his manager and did help her expand her own fan base and network across television viewers.
Apart from that, she is also the shop manager at Green Goblin Customs. You would be surprised to know how Chad built his fiance a whopping $40 million Bugatti that was once the property of Ralph Lauren.
Recommended: Who is John Pringle's Wife? Here's What You Should Know.
A television career is undoubtedly a dream for many, and Bad Chad certainly enjoys it that way, with many people following it. Hiltz featuring in 'Bad Chad Customs' is an absolute goldmine for Discovery Channel!
Millions of fans love Hiltz's show! The show is presented with an innovative and fun concept. His contributions to forming some of the most creative cars earned him millions of fan-following.
For more news and updates about your favorite stars, please stay connected with us at Glamour Fame.
-->