Who is Chamath Palihapitiya Girlfriend in 2022? Here's Every Details You Need to Know
Published Thu Jan 28 2021 By Bran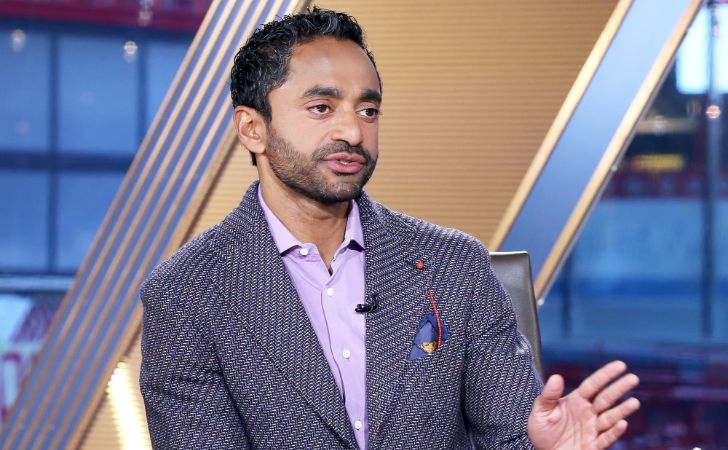 Know all about the personal life and girlfriend of Canadian-American venture capitalist Chamath Palihapitiya in this article.
Chamath Palihapitiya is one prominent personality in the corporate and political sector as Sri Lanka-born entrepreneur who made the early leap in the related fields to make a name for himself. His introduction would be inadequate without mentioning the fact that he was an early senior executive at Facebook for four years before making an exit in 2011. In addition to that, his involvement in the board of Golden State Warriors makes things even more attractive for the 45-year-old.
Chamath Palihapitiya is just in his mid-forties, but judging by his portfolio, he has clearly been through a lot as he isn't just a venture capitalist but also n engineer and an entrepreneur on his own. Since he is a successful Canadian-American who makes a decent amount of money to amass a colossal net worth, many women have a crush on him. Still, they aren't lucky because the charming personality has his hands full when it comes to relationships. Stay right here as we bring you all the details about the relationship, dating history, and girlfriend of Chamath Palihapitiya.
Chamath Palihapitiya: Blissfully Dating A New Girlfriend
The success and fame of Chamath Palihapitiya in entrepreneurship and through several political involvements have definitely brought his private personal life into some compromise as a lot of people have started to follow his love life. Many women would be disappointed knowing that the 45-year-old isn't single right now. In fact, the multi-millionaire investor is actually dating a gorgeous woman named Nathalie Dompe. Despite his fan-following and the public being aware that they are dating one another, the pair are quite successful in keeping a low profile of their affair.
Chamath Palihapitiya is currently dating his girlfriend, Nathalie Dompe.
Photo Source: Getty Images
As per several reports, Chamath Palihapitiya and his girlfriend Nathalie Dompe started seeing each other in 2018. There is a strong chance that their affair was one of the several reasons he parted ways with his ex-wife, but none of them ever disclosed the matters regarding this.
Also See: Here's Everything You Need to Know About Ty Pennington's Married Life and Wife.
What's interesting about his dating life is the fact that his girlfriend is also an empowered woman who works as a pharmaceutical executive. The diverse nature of Chamath took the challenge of dating an Italian girlfriend and is doing quite well as he often visits Europe.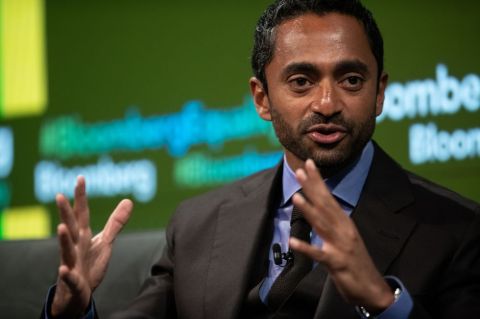 Chamath Palihapitiya and his girlfriend live in a lavish house in California.
Photo Source: Bloomberg
As of 2022, Chamath Palihapitiya might be happily dating Nathalie Dompe, but it is yet to be seen whether the duo is serious enough to commit to their relationship by getting engaged or married. Since the Canadian-American's first marriage failed, he would be cautious enough before tying the knot again. Despite that, the love birds live together in their mansion-like house in California as of now.
Chamath Palihapitiya's Broken Marriage With Ex-Wife
It would be shameful not to mention that Chamath Palihapitiya is a divorcee while talking about his love life. The former Facebook executive was previously married to Brigette Lau for quite a long time, which led them to share some great memories from their time together. Over the course of their married life, the pair shared four adorable children. It was unfortunate that they failed to work things out in their marriage, which led them to get divorced in February 2018.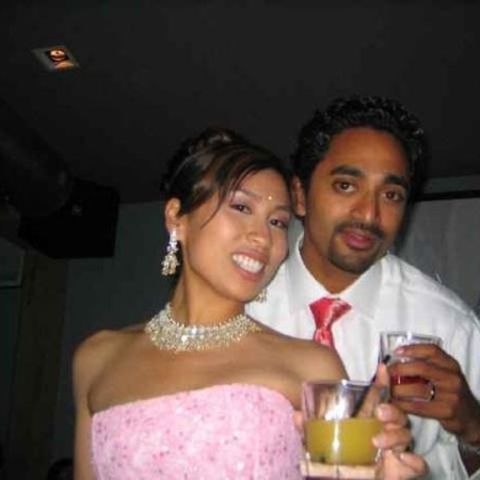 Chamath Palihapitiya and his ex-wife Brigette Lau share four children.
Photo Source: My Space
What's more interesting is the fact that his ex-wife was actually a partner at Social Capital, where Chamath serves as the Social Capital. The scenes at the workplace must have been awkward and complicated initially after their split-up. Following a divorce agreement, Palihapitiya holds joint custody of three of his four kids with Lau.
Related: Who is the husband of Political Personality Jen Psaki?
For more news and updates about your favorite stars, please stay connected with us at Glamour Fame.
-->