Channel 4 Premiered The New Trailer For The Great British Bake Off 2019
Published Fri Aug 02 2019 By Sea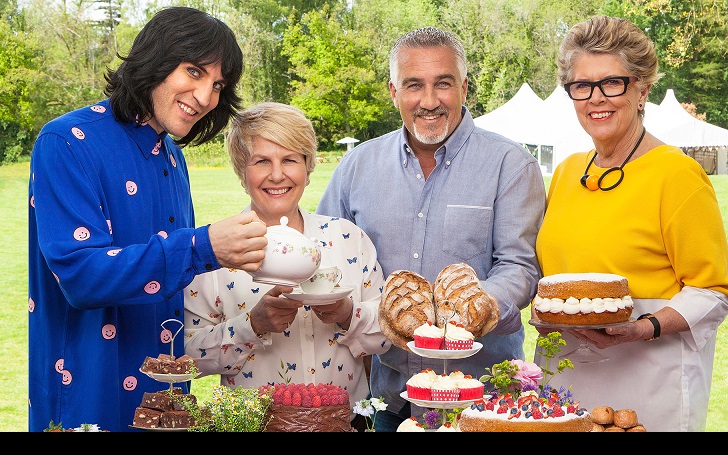 Channel 4 released the official trailer for Season 10 of the Great British Bake Off at the end of July, and it already got fans up on their feet.
It's gonna knock your socks off! On July 31, the trailer for Love Productions' 'Great British Bake Off 2019' (GBBO), known in America as The Great British Baking Show, was released on Channel 4's official YouTube channel.
The trailer is a little weird as well as kind of exciting, but fans converted the weird into even more exciting and can't wait for the tenth series to start. Suffice to say; it is creative.
Watch: The Little Weird But Exciting Trailer Of The Great British Bake Off Series 10
'Coming Soon' — it says... It's a bummer for the fans for they won't know when they should start stocking up cakes and pastries to eat while watching the show. Those cruel blighters! No offense. :)
Channel 4 started airing the GBBO from 2016, and the show always started at the final week of August. It is expected to begin airing around the same time this year as well. The most likely date is Tuesday, August 27 on Channel 4. Once it airs, episodes of the tenth series will be made available to watch online on All 4.
Also See: Fans Want Gordon Ramsey To Play Chef Louis On Little Mermaid Remake
The trailer features a modern version of The Beatles song 'All Together Now' with a baking crisis incident brought on by the 'Bake Off Fever'. Among many other components of the trailer was a clip of singing cakes towards the end. The cakes were designed to look like GBBO hosts Sandi Toksvig and Noel Fielding along with judges Paul Hollywood and Prue Leith. Oh! And there's that cookie-monster (keep 'em safe).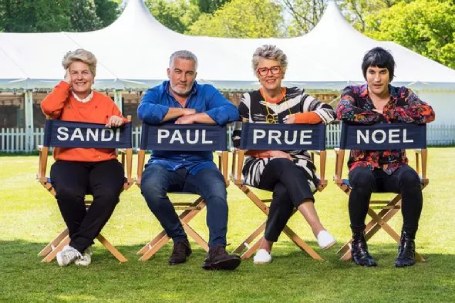 The clip insinuates that the judges this year won't change with Hollywood doing it for his 10th time and Leith for her third time. The hosts also remain unchanged with Fielding and Toksvig doing it since 2016 after replacing former judges Mel Giedroyc and Sue Perkins.
Unfortunately, there were no scenes that contain this year's contestants. As always, it will feature amateur non-celebrities to show off their baking skills to the judges in a series of rounds. One contestant will be eliminated in each round until a winner is decided among the three finalists on the final episode.
The contestants are, well, fans after all. But the registration for the show is already closed up — sorry people. There likely will be 12 contestants for a regular 10 episode series this time around as well. We won't know about it until they release the names. They had 12 contestants for the three years of Bake Off on Channel 4.
The cast members were announced a week before last year's GBBO started airing on Channel 4. So, you don't have to wait too long. Pack your ingredients, if you are a baker who fancies eating own-baked cakes, and get ready to Bake Off.
-->