Are Chantel Everett And Pedro Jimeno Still Married?
Published Mon Jun 10 2019 By Andrew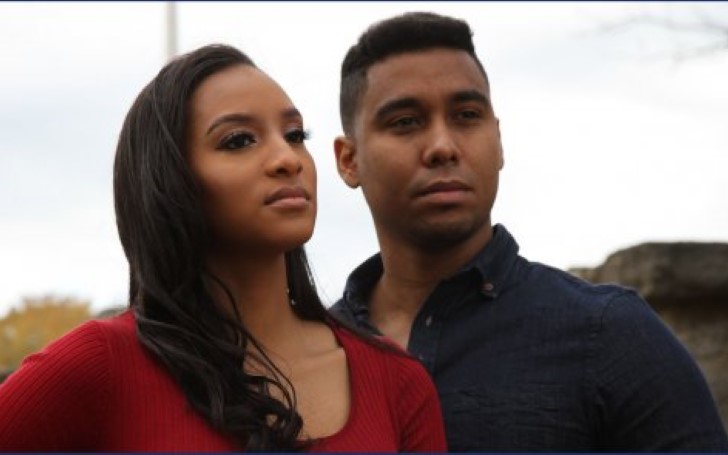 Chantel Everett and Pedro Jimeno still married?
Every one of the 90 Day Fiance: Happily Ever After? fans must be familiar with the fact that Pedro Jimeno betrayed Chantel Everett while embarking on his indefinite visit to the DR.
Fans are in quite a pickle about the real relationship status as their relationship saw a major downward spiral over the course of the past couple years. There are certain obvious contractual obligations in place barring to leak the actual happenings and secrets but Chantel took it upon herself to drop major hints about her current relationship status.
Chantel is quite active in social media platforms nowadays. Through her Instagram profile, she lets the world in on the happenings of her daily life but one sure cannot unsee the subtle signs that she is putting out there to suggest the actuality of her relationship status.
Over the weekend the Reality star posted two photos to her Instagram profile which dropped some sly hints into the love life of Chantel and her relationship with Pedro, who didn't like Chanel's surprise visit to his home country. The first photo showcases her rocking a cute blue outfit complimented by flip flops and the second one sees her petting a dog. Both of the photos have two things in common: although Pedro seems to be nowhere around, Chantel is still wearing her wedding ring.
The photos can suggest two things, one being their relationship is quite intact despite going through a major rough patch given the presence of the wedding ring in her hand. Nonetheless, we sure cannot ignore the absence of Pedro from not only those two pictures but her profile in general. It sure suggests that something is wrong in their marriage.
You Might Like: 90 Day Fiance Star Paola Mayfield Praised In Glowing Birthday Tribute by Russ
Well, fans recently came across the footage of the time when Pedro visited the Dominican Republic for an indefinite stay. Pedro left Chantel behind, which gave speculations room to soar claiming that this was sort of a trial separation.
Fans reacted that it was quite unwise of him to allow his friends to remove his ring, and then start drinking out of nowhere. Pedro enjoyed himself a lot. He had too much fun, in fact.
Boundaries may be different in different couples but there is no way on earth that Chantel is fine with the way Pedro danced with Coraima.
Little do we know about the actual status though!
-->