Charlamagne Tha God Claims He 'Never' Banned Nicki Minaj From Hip-Hop Radio Show 'The Breakfast Club'
Published Sun Aug 18 2019 By Chester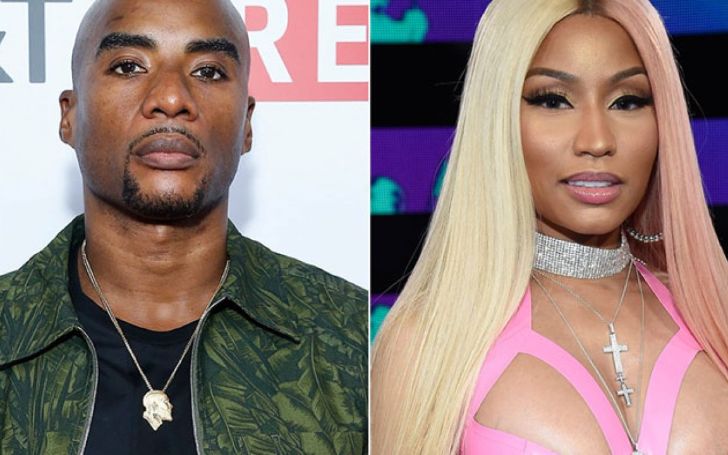 With so many of troubling things going on in the rap star Nicki Minaj's life, a new issue pops right in.
Recently on Thursday, rapper Nicki Minaj reported being banned from the rap's hottest radio show, "The Breakfast Club." However, things are little messed up here as both the parties have different reaction toward the situation.
Minaj took the issue and shared it on Twitter on Thursday, 15 Aug 2019. FYI, Nicki Minaj recently changed her Twitter name to 'Mrs. Petty'.
Nicki Minaj indignantly complained Thursday that she'd been "banned" from rap's hottest radio show, "The Breakfast Club."
In her Twitter blowup, Minaj, who seemed to have been offended by something Charlamagne said on the show earlier in the week, said, "Charlamagne get so excited when he thinks [someone's about] to say something negative about me [on the show.] That tail get to wagging."
The Starships hitmaker came up with the tweet after she was offended by something the radio host said on the show. The Anaconda hitmaker added, "They banned me from the show but always talking about me."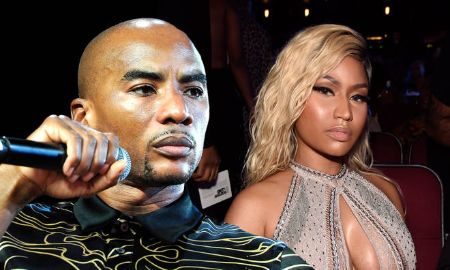 SOURCE: Capital XTRA
But the show's co-host, Charlamagne Tha God has a different story to share about the issue, Charlamagne exclusively shared to Page Six,
There was never a problem with her, we never banned her from the radio station. There is not a consequence to what she has said now, or in the past. I don't know why she is saying that.
The radio host added he and Minaj "talk on the phone; we text each other" and that "rappers are going to be rappers," and compared the posturing with "wrestling." He said, "I would be happy and welcome her to come on the show."
As we see it, it all seems a misunderstanding between the two, after all the 41-year-old Lenard Larry McKelvey snipped the part and exclusively aired the issue on their show and official Instagram page. Check it out.
The channel, in a humble way, expressed their love and support for the Bang Bang hitmaker while Charlamagne's words were remarkable too.
As we were expecting a brutal response from Nicki's tweet, Charlamagne instead showed his down to earth personality as he displayed tremendous love and respect for Nicki's words yielding loudly and saying, "I love Nicki Minaj."
Over the past months, a lot of drama has been troubling the 36-year-old rapper Nicki Minaj; clearly, Nicki's not having quite a good year so far.
To begin with, if you are updated with all the controversies Minaj dealt over past months, then you probably might know it all started after Nicki and another female rap sensation Cardi B had some serious fight going on.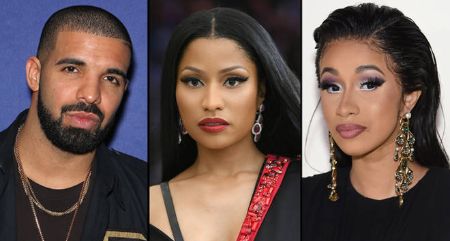 SOURCE: PopBuzz
Subsequently, hip-hop queen Nicki Minaj received tons of backlash for soon to be married sex offender boyfriend, Kenny Petty. Moreover, recently Drake invited Nicki's rival Cardi B instead of inviting his longtime recording mate and crush Minaj in the recent OVA Fest.
We are shocked seeing Nicki facing all sorts of heated arguments, Nicki herself claimed no matter what she does critics now come with backlash.
We hope Nicki shortly gets out of all these problems and start a pleasant musical journey. Stay tuned and connected to find the update on the news.
-->