Who Is TikTok Star Charli D'Amelio? Every Fact about the Controversial Personality
Published Mon Jan 06 2020 By Sea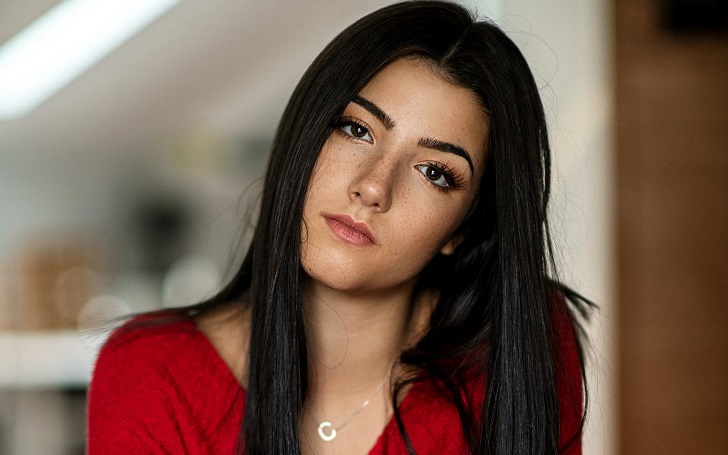 Charli D'Amelio is taking the TikTok world by storm. Her dance routines have been the subject to the formation of millions of teenage boys, while also collecting a decent amount of haters. Yes, part of the job description.
The fame for young D'Amelio came sort of like an overnight success. Not that literally overnight. She started her TikTok account in June 2019 and amassed 100k followers on Twitter until the end of August 2019. Then started what crudely is defined as an overnight success. She is currently set to reach the 16 million landmark on TikTok.
Watch: Charli D'Amelio Answers Some Questions During Her Visit to Famous Birthdays
Here are the things that you might need to know about her.
She's 15!
No surprise there. Anyone who knows about her knows how young Charli D'Amelio is, yet she doesn't look like she could be a celebrity at such an age. She was born May 1, 2004, in Norwalk, Connecticut, as per the details given out by herself.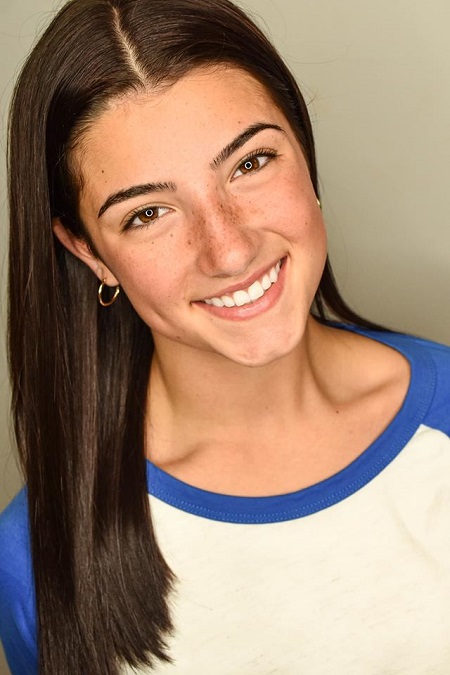 Every other TikTok big-names are older than Charli D'Amelio, except, of course, Cohn.
Source: Charli D'Amelio, Facebook
One thing to note here. Danielle Cohn, the 13-year-old causing all kinds of controversies, continues to gather her own fan-following on TikTok. But D'Amelio just recently surpassed Cohn's follower count of 15.4 million on the platform, and she's virtually not caused any sort of scandal as Cohn did so many times. Ignore the swimsuit scandal (here's everything about that), which was extremely overhyped.
Start to Social Media
Charli D'Amelio has been a competitive dancer since she was the age of five. But right now, her focus has been towards maintaining that social media persona, which is definitely more difficult than she would've imagined.
D'Amelio began using Instagram since 2016 and posted photos of her and her sister on the social media platform. As for TikTok, she started it in June, and at the end of August, she posted on Twitter about how excited she was for gaining 100,000 followers on TikTok and also announced the launch of her own YouTube channel.
Her Instagram account also hit a surge, and since November, she increased her follower count from 758k to 3.6 million, as it stands right now. Her TikTok followers count reached 16 million from 15.9 million, like right now, as this content is being written.
The first video that seemed to have the greatest effect on her numbers was a duet with another TikTok user @move_with_joy in July.
Her Sister, Dixie D'Amelio, Has Her Own Huge Fan Following
Charli's older sister is Dixie D'Amelio, who is 18 years old. And she's as bold as any 18-year-old would ever be. She's also been mixed up in her sister's internet-proclaimed scandal, particularly because her face is clearly seen in the leaked photos. She's hit back at critics afterward with a video on TikTok about how she doesn't care a thing about the rumors.
It's not difficult to tell Dixie (left) apart with Charli (right), right?
Source: Charli D'Amelio, Instagram
On TikTok, Dixie herself has 5.8 million followers, close to the 6 million follower mark as well. Some say the two look extremely similar to each other and have a hard time recognizing the difference between them.
Charli and Dixie Are Part of Their Collaborative TikTok Group, 'The Hype House'
As if individual fame was not enough, the D'Amelio sisters got into a collaborative group on TikTok. 'The Hype House' was formed after Charli collaborated with Chase Hudson.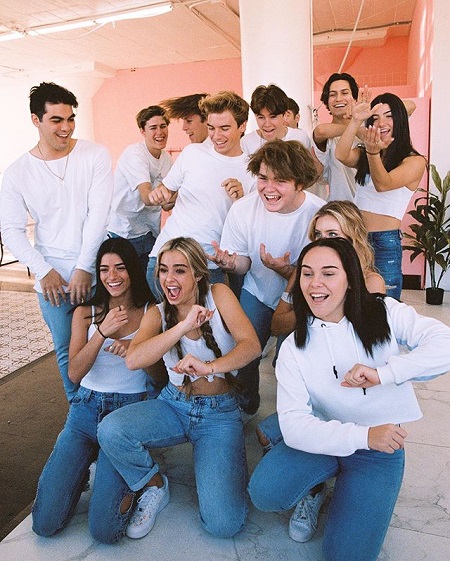 The Hype House is a huge group.
Source: Charli D'Amelio, Instagram
The account name is actually the name of the house where TikTok, Instagram and YouTube influencers came together to live in Los Angeles. The living arrangements were made by Thomas Petrou. The members include the D'Amelio sisters, Hudson, Petrou himself, Ryland Storms, Addison Rae, Avani Gregg, among many others.
Charli D'Amelio is the youngest member of the group. You might have seen some of the others mentioned in some of her TikTok collaborations.
Their Parents Are Huge Supporters of the Sisters' Career
While parents of many kids involved in the platform like to avoid the limelight and might come out to occasionally defend them, D'Amelio's parent's are all out in support of their daughter.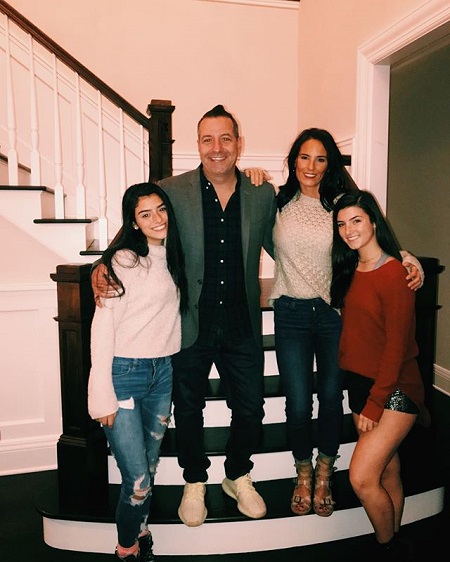 Their parents have also joined in on the fun of the D'Amelio sisters.
Source: Charli D'Amelio, Instagram
Their mom, Heidi D'Amelio, and father, Marc D'Amelio, have both featured in their TikTok skits. Moreover, Marc has even opened up his own TikTok account after her younger daughter's fame. The father has been the louder voice of the two, since defending Charli and Dixie in their (again, Internet-proclaimed) scandals time and again.
She Wants Someone to Tell Her Why She Became Famous, Because She Doesn't Get It
There are guys falling for her over and over. The teenage classes these days are filled with at least one chat about D'Amelio and her TikTok videos. That's from the actual testimonies of kids in middle or high school.
While there are literally millions of boys and girls who regularly do TikTok videos every day, the same way as she does, and with almost the same flair as she uses. But if you're scratching your head about the confusion of where this girl rose to fame, don't panic. She doesn't get the hype either. Her TikTok description reads, "don't worry i don't get the hype either."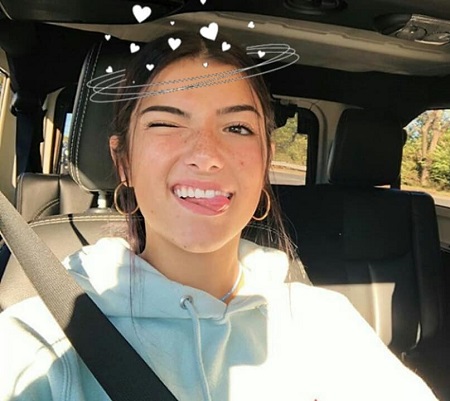 Charli D'Amelio has absolutely no idea why she became famous like that.
Source: Charli D'Amelio
There've been jealous faces from girls her age as well. Many of them consider her dance overrated on TikTok. And she herself considers her dance classes aren't of much help for TikTok dancing, but she does it because she enjoys doing it.
The Meet and Greet That Charged $100 Caused a Controversy, But She Later Explained the Cost
On November 17, 2019, Charli D'Amelio held a meet and greet for her fans to meet her and even interact with her personally, take photos and do some TikTok dances with her in Norfolk, Connecticut. Her parents estimated a crowd of about 400 people, fans who were literally crying with the joy of meeting her.
For VIP experiences, that included not only meeting her, but dance lessons from her with a surprise gift from her family, $100 per person was charged. Marc estimated they collected about $7000 from the event.
The cost enraged some people who didn't attend the event and didn't know what she was going to do with the amount. After much criticism, she cleared it with a video about how she donated the sum entirely for her friend's charity, 'Carnival for a Cause', except for the cost she used for the security at the event.
If you think the leaked swimsuit pictures were something to make up a scandal about.
Source: Charli D'Amelio, Instagram
It seems some people missed the event and her announcement before the event. But there will always be people trying to diminish the fame with a negative response to her actions. While the accusations may be true about the many teenagers spoiled by early fame because of social media platforms like these, some genuine ones need to be acknowledged.
Stay tuned and connected to GlamourFame for more Entertainment content.
-->