Who are Chaz Bono's Parents? Learn About His Family Life Here
Published Mon Aug 16 2021 By Manvi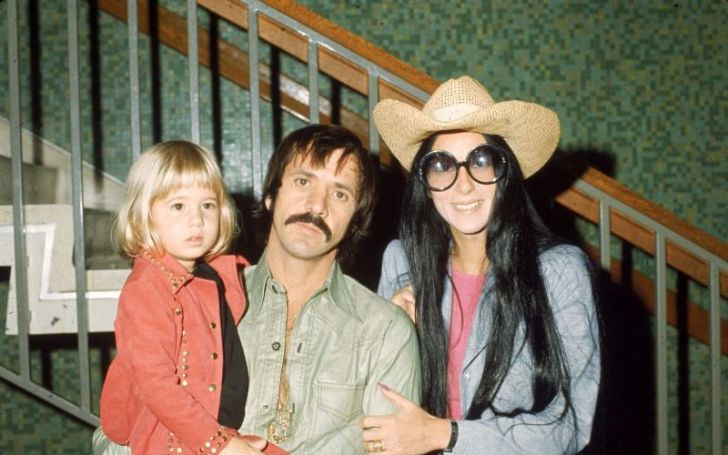 Who are Chaz Bono's Parents? All Details Here!
The prominent figure, Chaz Salvatore Bono, best known as Chaz Bono, is an American actor, writer as well as a musician. The inspiring individual's been part of the entertainment industry from a young age.
The former band member of Ceremony recently caught media attention after weight loss rumors. Being a Trans man, Chaz is an active advocate of LGBTQ+ rights who's often seen supporting and protesting for the cause.
Bono, born on March 4, 1969, grew up in Los Angeles, California. The Human Rights Campaign spokesperson was raised in a famous household. Continue reading to know more about Chaz Bono's Parents.
Who are Chaz Bono's Parents? Are They Famous?
The author of Transition: The Story of How I Became a Man, Chaz Bono, is the child of the famous 90's duo Cher and Sonny Bono, renowned as Sonny & Cher after their chart breaking song "I Got You Babe" in the mid-'90s.
Chaz Bono released his Documentary Becoming Chaz in 2011.
Photo Source: The Sun
Bono's parents are the perfect example of the individuals who faced all-time highs and lows together in their life. After the major success of the abovementioned song, the duo's fame crossed all the records tagging them as a fashionista and what not.
Chaz Bono with his celebrity mom Cher.
Photo Source: Pink News
However, the couple also suffered a downfall in both career and personal life in the late '90s. The things were kind of sorted after the couple tied the knot following the birth of their child Chaz Bono. Tragically, The Reboot Camp star's father, Sonny, also an active political figure, suddenly passed away in 1998.
Recommended: Coco Gauff's Parents: Learn all About Them Here!
The aspiring actor's mum Cher's career, however, had begun taking off. Continue reading to know more about Chaz Bono's relation with his parents.
Chaz Bono's Relation with his Family while Growing up!
Being born to celebrity parents, Chaz Bono comparatively had a different childhood, especially someone belonging to LGBTQ+ back in those times. After a frequent appearance as a young girl in his parents' telly shows The Sonny & Cher Comedy Hou, the actor received early fame.
Chaz Bono is an active LGBTQ+ activist.
Photo Source: NY Daily News
Chaz came out to his parents when the Dancing with the Stars alum was 18 years of age, to which, despite being called a gay icon, his mum found it difficult to accept initially. The international pop star Cher opened up in an interview.
Also See: Who are Daryl McCormack's Parents? Learn All About Them Here!
Even though the actor's relationship with his mother subsequently grew over the years, Chaz had a beef with his father during the time of his death. As the father-son supported two opposite political parties back in the late 1990s, they hadn't been talking for a year. Nevertheless, the actor is living a content life with his mother and lover as of now.
For more celebrity-related content, visit Glamour Fame!
-->