Check Out America's Got Talent's Viral Meme Sensation Andy Rowell's Funniest Acts!
Published Fri Jul 05 2019 By Chester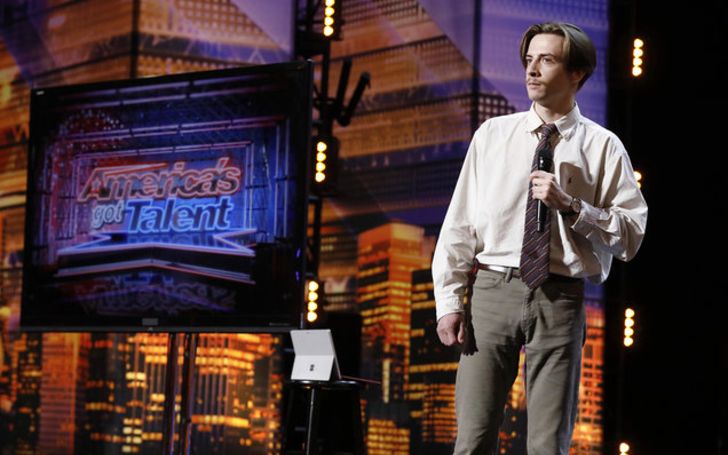 Check out seven hilarious-funny video of viral meme sensation Andy Rowell's funniest acts.
Many of you might have seen the weirdly funny Andy Rowell's reactionless stand-up karaoke comedy, precisely on America's Got Talent. Well, if not, then he performed his own humorous rendition of The Champs's signature song, "Tequila".
Since then the unusually attractive personality is trending all over social media with tons of meme's made after him. Well, that's not it! It's not the only highly humorous and sarcastic performance he has delivered.

Before we dig in let's start with the prominence audition video which made him famous overnight.
Check Out: Tequila! Karaoke Version By Superstar Karaoke Performer, Andy Rowell - America's Got Talent 2019
Throughout his entire performance, the 24-years-old Andy just sings "Tequila" though he hits the note right.
Well, he in a way manages to win the heart of all the four judges and even gets a standing ovation. Simon Cowell was one of the four judges who was impressed the most.
So let's dig in, as in today article we have come up with more of his jackass performances, check it out:
Check Out: So Awkward: Guy Walks Into A Newsroom To Sing 'Wipeout'
Well, there is another video of him where throughout the whole video he sings "wipeout."
Performing Surgery on E! News
The craziest 'American Got Talent' contestant to get all the four 'yes' from judges ever face times reprising as an insane doctor.
My butt is like a clown car and my poopies are the clowns!
Another lame yet funny video where Andy trolls out a status from his phone before he disgustingly poops with funny farts sounds. Check out the funny video.
Check Out: Guys Eats Spaghetti On Whose Line
Another carelessly technicolored video where Rowell throughout the entire clip hilarious eats spaghetti wearing just an underwear!
Radio interview as a cartoon Frenchman
An interview after being selected in 'America's Got Talent' where Rowell speaks in a fake french ascent throughout the entire video.
This GameCube was at a party and nobody wanted to play.
Andy acts as a dumbhead on a gamecube, wearing a box made out of holes. Doing just nothing.
Related: Who Is Comedian Andy Rowell? Grab All The Details Of This Viral Meme Sensation!
Well that's it for today, we hope you are done with his goofy stuffs. Stay tuned and updated to find out more intriguing articles of your favourite celebrities.
-->