Check Out The 5 Best Coffee Grinders You Can Buy Right Now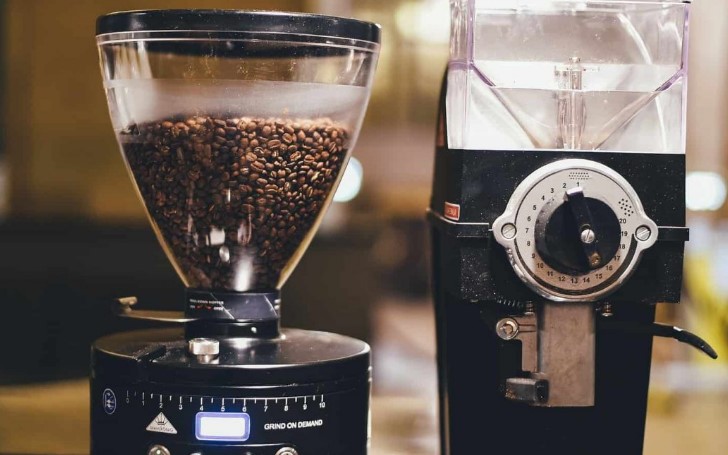 Who does not love a good coffee, but well brewed one is hard to come by as it includes various process before finally ending to your cup.
The first and foremost factors that really matter is coffee bean; finding a good one is always a tough job as there are vast options to choose from.
Well, after when you are done with choosing your right coffee beans, there's another important thing which really matters for a coffee-making process, i.e., coffee grinder.
Finding a good coffee grinder is an equally tedious job as it entails technical and good coffee knowledge. So, to save you some time from scrolling through thousands of products, we have rounded up a few best coffee grinder you can order right now.
5. Baratza Encore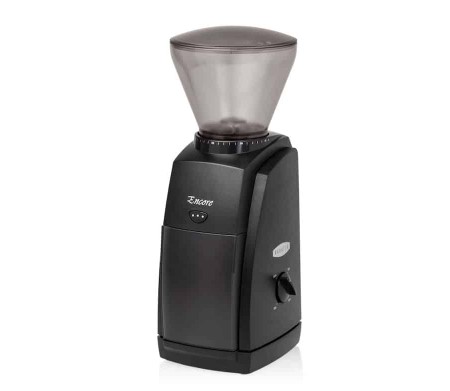 Baratza Encore is an entry-level coffee grinder. If you are on a budget and don't want to spend hundreds of dollars, this little coffee grinder is a perfect choice for you.
Also See: 5 Must-Have Products If You're Getting Married in a Hot Climate
This radically the simplest grinder to use, but still it comes with 40 different settings to give you the right amount of ground texture. Baratza Encore comes with 40 mm conical burrs which are designed to last for many years.
The grinder, however, is not for a barista or an avid coffee lover as it might disappoint you if you are looking to create a very intricate and precise coffee drink.
Pros
Affordable can be used in the home or office.
Easy to follow instructions and settings.
Provide pro-grade grinding.
Cons
Does not comes with advanced features.
Does not have a timer for consistent grinding.
Can be a little messy while grinding.
4. Baratza Virtuoso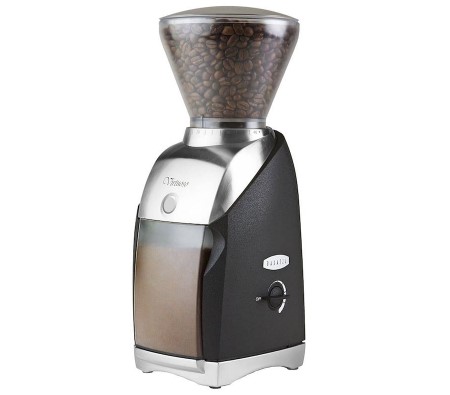 We have Barazta Virtuoso on the number four as it is the from the same Baratza brand but with much simpler settings than Encore and any other grinder.
Also Check: Top 5 Little Luxuries Which You Can Buy Even When You Are Broke AF!
Virtuoso's boasts a clean and simple design, and the top hopper can be twisted to adjust between 40 different settings, ranging from fine grounds for espresso to coarse grounds for the French press.
And unlike Encore, Virtuoso comes with a timer option which is excellent for a consistent amount of grounds each time.
Pros
Simple and elegant design
Grinds settings for coarse and fine grinding.
Affordable price
Preventive measures for overheating.
Cons
Fewer settings than other grinders.
Can cause some minor spilling.
3. Breville The Smart Grinder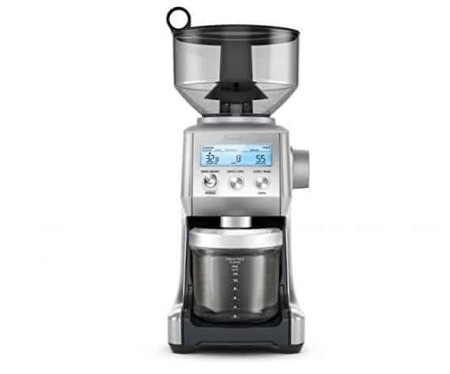 Breville, the Smart Grinder, is a convenient grinder as it makes easy set the grind time the perfect amount of coffee. This grinder has 60 different grinding settings for espresso to coarse cuts for French press.
If you are looking for a high-quality coffee grinder on a budget, then Breville The Smart Grinder is undoubtedly the best option for you.
Pros
Comes with 60 different grind settings.
Unique time settings.
Removable hopper for easy cleaning or transfer of beans.
Cons
Grind pieces are not dishwasher safe.
Can be used for only coffee beans.
2. Baratza Vario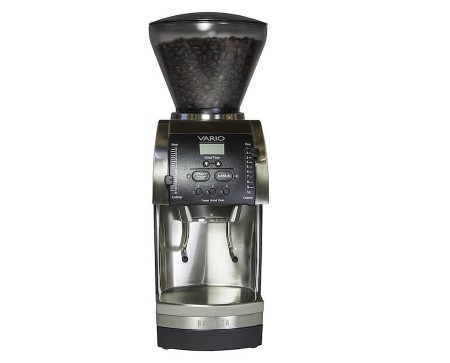 Well, you might be wondering why we picked coffee grinder from the same brand. There's a very good reason for it though, Baratza is a very well known brand for coffee grinder.
Can you believe it, the grinder comes with 230 different grinding settings.
Pros
Powerful grinding burrs with a strong motors.
Built to last longer
Cons
Slightly expensive.
1. Rancilio Rocky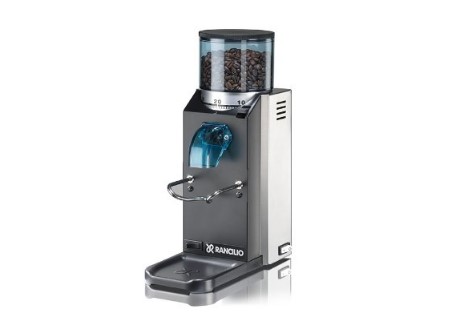 Rancilio Rocky coffee grinder comes in the top of our list as it is light and portable.
Also Read: Top 10 Hottest Gifts On Amazon For 2019
The grinder is expensive but built to last, this is certainly a one time buy. Rancilio Rocky's hopper is not removable and extremely quite but don't underestimate the power of this little power house.
Pros
Powerful and strong.
Various grinding settings.
Built to last for many years.
Cons
Slightly expensive.
May come with test grounds still in the appliance.
-->