Check Out The Star-Studded Trailer for Jay And Silent Bob Reboot
Published Sat Jul 20 2019 By Travis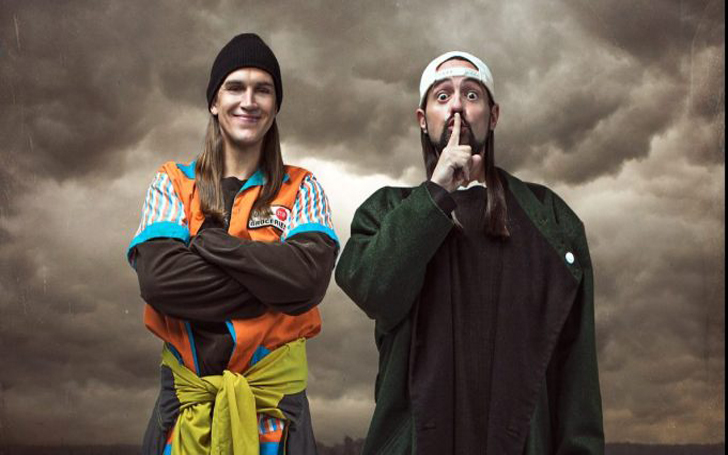 Jay and Silent are coming, and no one can stop them!
We fans of Kevin Smith waited forever for a 'Jay and Silent Bob' movie since the last time we saw the two iconic duos in their own film was back in 2001 when Kevin Smith and Jason Mewes portrayed the two stoners in the movie 'Jay and Silent Bob Strike Back'. Well in the reboot, in the same vein of Strike Back, 'Jay' and 'Silent Bob' are heading to Hollywood after they find out the 'Bluntman and Chronic' movie is being rebooted.
Watch: The trailer for Jay and Silent Bob Reboot
The reboot is coming 25 years after the 'Clerks' movie which kicked off the 'View Askewniverse' and 18 years after the book on the film was closed. The trailer shows a host of famous actors making cameos as all those actors have gone on to have a great career since playing small parts in past Kevin Smith movies.
The movie trailer consists of same old stuff as past Kevin Smith movies, pot jokes, dick jokes, Jason Mewes dropping his pants for no apparent reason, making fun of themselves and other superhero movies. If you are not a Kevin Smith fan, then don't even bother watching the trailer as this will not improve your opinion of the director and writer. The old movies by Kevin Smith failed to age well over the years as the stoner humor is not much relevant now but still us being his fans, all the cameos from Kevin Smiths' past movies made this trailer a nostalgia-filled ride.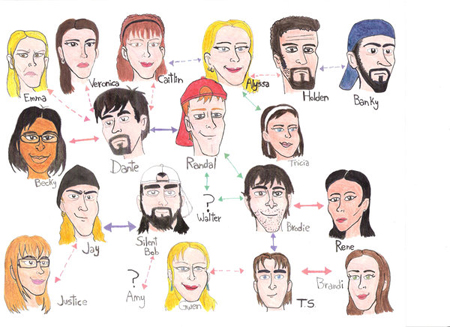 Kevin Smith teased a few days before the premiere of the trailer about revealing the actors who are going to play Bluntman and Chronic in the reboot. As the trailer went along, we saw a female version of Chronic played by Supergirl Melissa Benoist but the surprise was when Val Kilmer showed up as Bluntman, which was hilarious.
In quick cuts, we run through various cameos, but the best of the bunch is Ben Affleck returning to the universe. The was some bad blood between Ben and Kevin for a while as neither of the two liked to talk about each other, but it seems they have buried the hatchet as Ben appeared in a quick shot as 'Holden McNeil'. It was nice to finally see the two back together again as the last time Kevin and Ben worked together was in 'Clerks II' where Ben made a very quick cameo.
Watch: Matt Damon and Ben Affleck make a cameo in Strike Back
Another funny cameo in the trailer was Matt Damon as he was sitting inside a church holding a bible. Is Loki from Dogma back? Spoiler Alert! We know he died in Dogma, but he is a trickster, it would be nice to see Matt Damon on screen cursing like its 1999.
Let's run down some names of actors who made a cameo in the reboot. Rosario Dawson from 'Clerks II' is here, Jason Lee is back, Shannon Elizabeth is here, Jason Biggs and James Van Der Beek both are present as well, and oh there is a holographic cameo by Chris Hemsworth.
Also Read: Check Out Chris Hemsworth's Diet Plan For His Impressive Thor Body
This movie is definitely not for everyone as it seems to be geared towards longtime fans who wanted Kevin Smith to make a Jay and Silent Bob movie again. Whatever happens, we are going to be there to watch Kevin Smith and Jason Mewes back together again.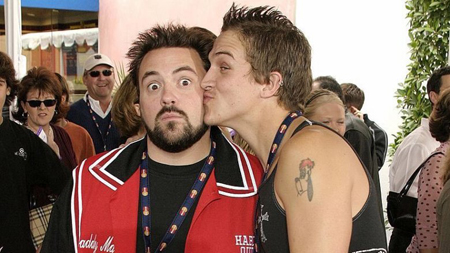 Fans will have limited option to see the movie as the reboot is scheduled to be released in 600 theatres on 15 October at 7 pm local time. The film will play again on 17 October as it will be attached with Strike Back as a double feature. Those are limited theatres run, but then the two actors will tour America with the movie starting with Chicago on 21 October 2019.
Just like Kevin Smith likes to say, after the movie is released, "Take all my money."
-->