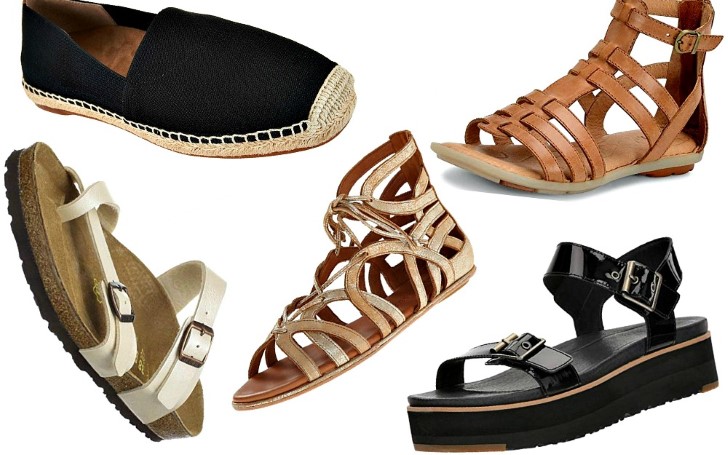 See the list to some of the coolest sandals to flatter your feet this summer.
Goodbye heavy winter boots and sneakers.
Whilst we enjoy the summer air, let's not forget how equally important it is to make our feet feel the cool breeze, not just our hair. And wearing sandals can be the only comprehensive solution.
Not only sandals will keep your feet cool from the heat and dismiss the stinky smell, but the high benefit that comes with wearing them is that they are super comfortable and can be easily worn along with any kind of summer attire.
So, what are the best summer sandals to rock and make this summer adventurous? See them below.
10. Louis Vuitton's Fahrenheit Flat Sandal
SOURCE: Louis Vuitton
Try Louis Vuitton's Fahrenheit Flat Sandal which comes in two colors; pink and grey and that can be the perfect best friend to accompany your summer dress. Since it's Louis Vuitton, their quality is as attractive as the design too.
9. Vionic's Candace Sandal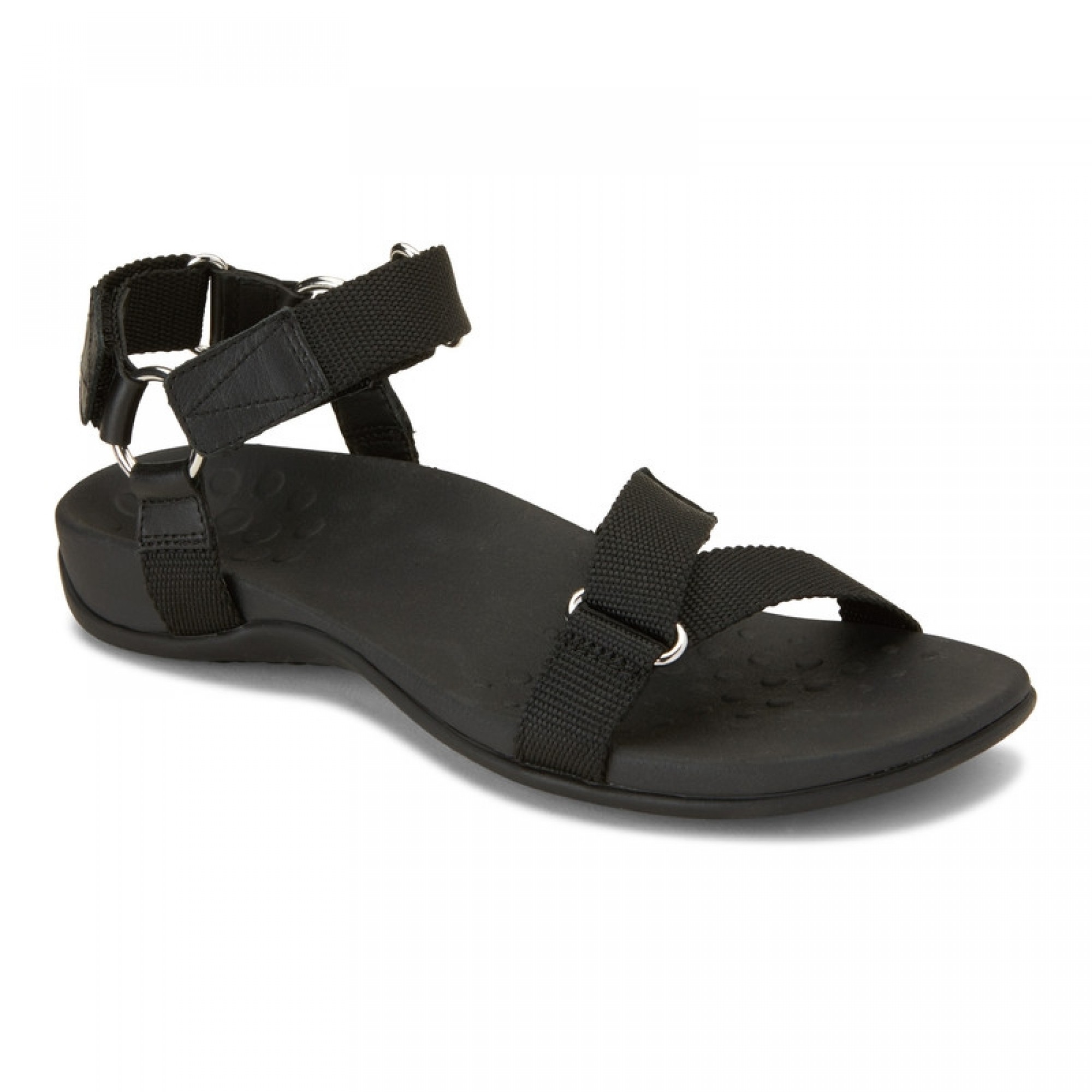 SOURCE: Vionic
For the most comfort whether you're at home or in the jungle for a hike, there can't be a better option other than the Vionic's Candace sandal which is manufactured with a high-quality rubber sole and features a silver metal ring for the support.
8. Teva's HURRICANE XLT2 ALP - HERSCHEL
SOURCE: Teva
If you're into a much cooler and distinct sandal that brings a playful vibe, then take a look at this Teva's HURRICANE XLT2 ALP - HERSCHEL sandal. Available in color such as pink, don't forget to rock your jeans with these.
7. Row's Egon sandals
SOURCE: Barneys
For something classy and chic, move your attention to the Row's Egon sandals that come with the features of leather straps and are available in black and other multiple sweet colors such as red and yellow.
6. Valentino GARAVANI Rock stud PVC T-Strap sandals
SOURCE: Diytrade
A pair star-studded sandal is a must-have for every girl in their shoe closet. And, to get the best of them, Valentino GARAVANI Rock stud PVC T-Strap Sandals is the only answer.
Don't miss: Check Out The Best Michael Kors Smart Watches
5. DOWNTOWN Crocodile Mules
SOURCE: Topshop
For those who fancy a sandal with heels, we introduce you to the DOWNTOWN Crocodile Mules which comes with two straps and the perfect shade of pink.
4. Tibi Reid sandals
SOURCE: Shopbop
The stylish Tibi's Reid Sandals which features leather several straps and leather sole is all about upgrading fashion to your footwear collection. Their ensemble looks simple yet stylish.
3. Joseph's Trifoglio sandals
SOURCE: Shopbop
This list wouldn't have been complete without mentioning the iconic Joseph's Trifoglio sandals. Seriously, look at the design, quality, and detail.
2. SEE BY CHLOÉ's studded wedge sandals
SOURCE: Farfetch
You guys, the SEE BY CHLOÉ's studded wedge sandals is personally our favorite. A sandal with appropriate length heels, a perfect polka dot design, high-quality leathers and are perfect for any occasions and dresses, what's not to like.
Recommended: Kylie Jenner's Skin Care Review: Everything You Need To Know About Kylie Skin Care Line
1. Louis Vuitton's Passenger Sandal
SOURCE: Louis Vuitton
With their dark signature style design aka the Passenger Sandal, Louis Vuitton comes to our favorite sandal list once again. Not only these are appropriate for your casual hangouts but super flexible for long travels too. And, with their super attractive designs, we're sure, it will get you some feet compliment this summer.
So, have you considered investing some of your pennies in these beautiful summer sandals yet?
-->