Check Out This Amazing Punjabi-Inspired Disney Princess Makeup!
Published Fri Jul 12 2019 By Chester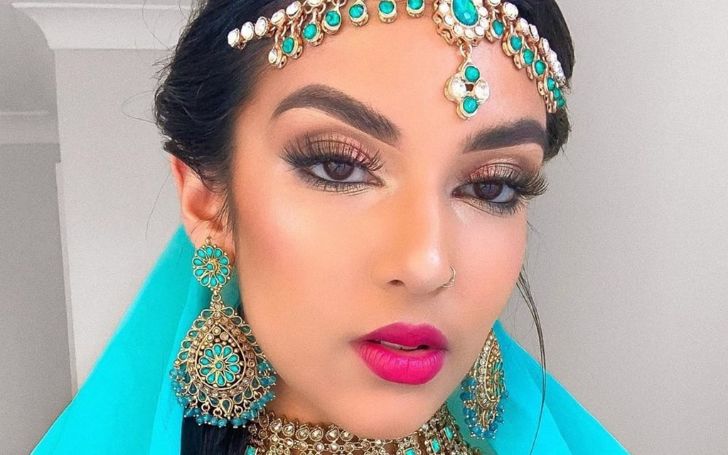 Ever been a real 'Desi Kudi' fan? FYI in Punjabi 'Kudi' means girl. Well, your perception is about to change after seeing this!
We have often seen some of our favorite Disney characters inspired by the Asian culture from Aladdin to Mulan.
So, in today's article we have come up with some of the Asian and Punjabi beauties cosplaying some of our favorite Disney Princesses.
Let's start with this gorgeous creative makeup personality Rowi Sing. Those who are unfamiliar, well, Rowi, is a content creator, makeup artist and model.
She's got a knack for fusing her eccentric style with her Punjabi Indian heritage, reinventing the very definition of creativity, self-expression, and self-love.
The last one is luscious!!! The glamorous heavenly Rowi is, without a doubt, an angel on earth.
Besides the Punjabi beauty, we have also come up with some of the beauty tutorial videos to help you look like one of Disney's Princess. Check it out.
Check Out: I turn into Princess Jasmine| تحوّلت إلى الأميرة ياسمين
This is one of the recent ones released especially for the latest Disney's Aladdin movie.
See how Huda transforms into heavenly Jasmine. The beauty mogul shares 'since little she was very fond to be one of the Disney princess'. Well dream come true for her; check her staggering transformation.
Disney's Frozen Elsa Makeup Tutorial
Inspired from Disney's Frozen, the Youtube makeup star Promise Tamang from Nepal in South East Asia has astonished her with those charming princess looks. Well, her beauty and makeup skills are admirable and unique.
'Beauty and the Beast' Belle Makeup Tutorial !!!
Another astonishing transformation by 'Promise Phan', well the makeup queen has uploaded some jaw dropping changes from Jordyn Woods to James Charles to the trendy reality and Youtube stars.
PRINCESS JASMINE Makeup!
The Nepalese beauty often uploads videos trying out different looks. Watch Promise's magical transformation to Princess Jasmine.
You can watch more of her video on her official youtube channel Charisma Sta.
You may like: Here Are Primark's' Amazing' £2.50 Beauty Product
So, hope you guys enjoyed and love the article. Stay tuned and connected to find more of the beauty, fashion, movies related article on Glamourfame.
-->