Check Out This New Terrifying Swimsuit Which Will Make You Dress Like Thanos!
Published Thu Jun 06 2019 By Andrew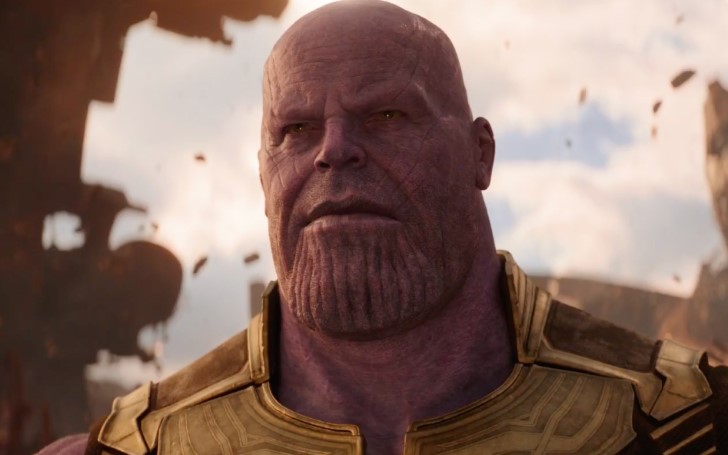 A new terrifying swimsuit will make you dress like Thanos.
As the summer is in full swing people are vying for a perfect summer swimsuit. If you are a fanatic for the Marvel Cinematic Universe, we have good news coming your way. Why not rock the face of the famous supervillain Thanos as your swimsuit and frighten everyone on the beach?
Josh Brolin gave utter justice to the role as he painted himself purple to bring the big bad to life through the 2018 production Avengers: Infinity War as well as the 2019's Avengers: Endgame. The Mad Titan earned the title of being one of the greatest villains in the history of cinema. Apparently, now you can immortalize the big giant badass purple-urkle in your wardrobe.
The Thanos swimsuit.
SOURCE: Joy Scribe
The Thanos-inspired swimsuit appears to be a custom made in America as suggested by the description on eBay. The swimsuit that is ready for shipping in sizes ranging from XS to XXL, holds no excuse to not get one immediately. Dudes don't worry! They have thought about you as well with their one-piece swimsuit for guys.
A stroll through the online platforms suggests the clear presence of several other MCU-themed swimsuits. Meanwhile, you also have the option to rock the Captain America look and strut down the beach with your best geek chic.
Thanos swimsuit that focuses on men.
SOURCE: eBay
If you don't consider dressing as Thanos your cup of tea, you could instead vouch for a more classy look and head out dressed in a towel with the Towelkini.
Materializing the out of the box artistic taste of New York designer Aria McManus, the Towelkini sets your bank account back by almost $199. Available in a variety of shades like yellow or hot pink, the Towelkini is clearly a fashion statement that will stand out among the crowd.
Slip into a Towelkini, which features holes for your legs, head, and arms, and make your way to the beach. Improvising on the already classy yet minimalist design the one-size-fits-all design sure does its part against body shaming.
The description of the unique product entails,
"Towelkini by Aria McManus melds the two essentials for all things beach, no need to carry a cumbersome towel and an easy to lose swimsuit-here they come as one, materialized as ideal."
It continued,
"Keep the baes at bay, have all your haters throw in the towel when they lay eyes on you in this. Put the OW in towel, make them wish they were the sun of your beach. Follow suit, make this the one piece you get laid on the beach in."
Warnings are in line though, you would still need an additional bikini to go with the Towelkini as it only covers your front part.
-->