Chelsea Houska is Taking the Heat After Fans Noticed the Star Being Mean To Her Mom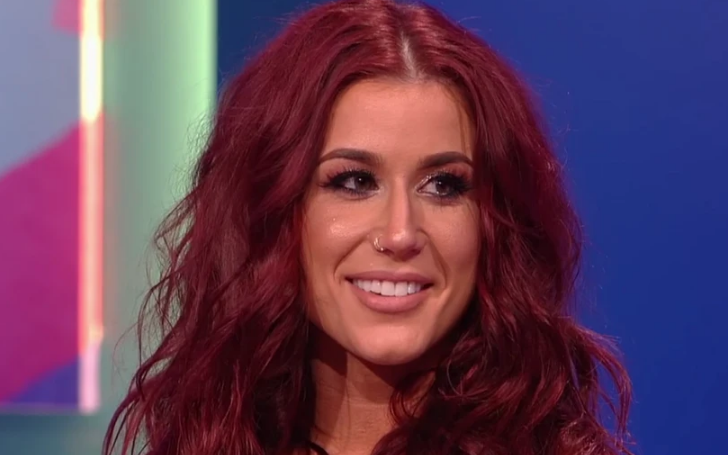 Well, Chelsea Houska was on of those a few Teen Mom cast who fans don't like to hate as much as they do to other Teen Mom stars.
But recently there was a bit of a turn of events which compelled fans to blast at Chelsea Houska.
On the latest episode of the Teen Mom 2 on Tuesday, some people did not like the way MTV star talked with her mother.
Watch: Chelsea Houska & Cole DeBoer Are MOVING Again & Not Everyone Is Happy!
On the episode, Chelsea was talking with her mother about the new property she bought with her husband Cole DeBoer.
Also See: Teen Mom 2 Star Chelsea Houska Is Struggling To Move On After Home Burglary
Mother did not quite like the idea of Chelsea and her children moving 45 minutes away from her but did not say it right away as she was afraid to make Chelsea "mad and all crazy."
And Chelsea did exactly what her mother was afraid of, The MTV star said, "OK, mom. What do you have to say about it?"
A bit hurt with the daughter's yelling, Mary Kneip said, "I just can't … I don't even like to talk about it. It's just so sad for me. We're going to be 45 minutes away."
But the MTV star really did not see anything wrong about what mother was feeling as she said, "You have kids that live in Florida and Texas."
To which then Mary replied, "No, I know. It isn't so much that you're leaving, cause it isn't that far. But you gotta think of it rationally. One, you're only 15 minutes from me now, I'm by myself. I have to drive all the way down there after 5 cause I work til 5. I can't just get off, you know."
The 28-year-old Teen Mom 2 star said, "No, I know. I just felt like it was too fast. You know, you kinda told me about it. I know, but you don't know what we do and what we talk about and what we look at."
Well, this was exactly where the fans were not very happy with the Teen Mom star.
Some fans even took to their social media to call out Chelsea for her ill behavior towards her mother.
One of the fans wrote, "I'm tired of the way Chelsea talks to her mom!🙄🙄🙄 #TeenMom2"
Another fan wrote, "Chelsea has always been so hard and genuinely shitty to her mom. I'm sure it's a byproduct of divorce, kids take sides, but it sucks and it doesn't look good on her#teenmom2."
Next fan wrote, "Any else feel that Chelsea isn't as affectionate with her mom as she is w her dad? #TeenMom2"
Well, there you see it yourself, fans are not happy with Chelsea Houska. The 28-year-old star saved herself from criticism so far but this time around, she missed it by an inch and exposed herself to fans.
We really hope this turns out to be false, but now, hating Chelsea Houska begins from here.
To know more about the lifestyle of your favorite star, Stay tuned to Glamourfame.com and don't forget to subscribe to our newsletter.
-->