Teen Mom 2 Star Chelsea Houska Is Struggling To Move On After Home Burglary
Published Fri Apr 26 2019 By Jessica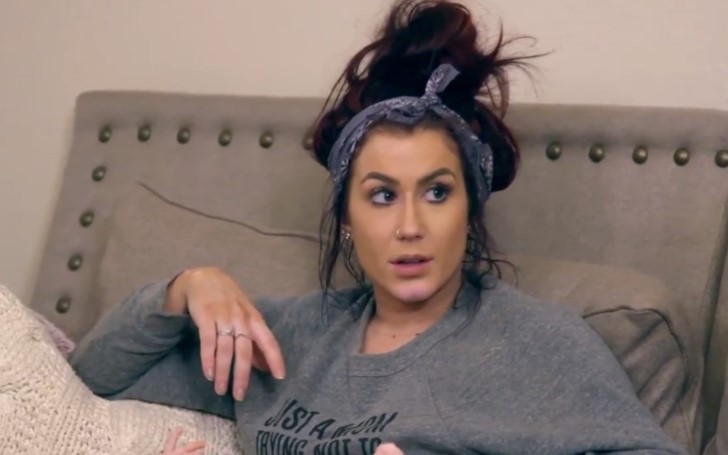 Chelsea Houska is still shaken up and struggling to move on from their home burglary incident.
Teen Mom 2's star Chelsea Houska's home was raided a few days ago, and the mother of three is still shaken up from the incident, as she tells the show's producer, Mandi.
Houska and her husband Cole DeBoer sat down and talked in details about the situation in a recent preview video in the new episode of the reality show.
The 27 years old begins explaining how her family was back home from a trip a few days ago and sensed how something was off at their home.
Recommended: Leah Messer Is Not Pleased With The Way MTV Has Been Portraying Her On Teen Mom 2
Houska and her husband then found out their house has been burgled after they went to their rooms where they found out things were messed up and even stolen.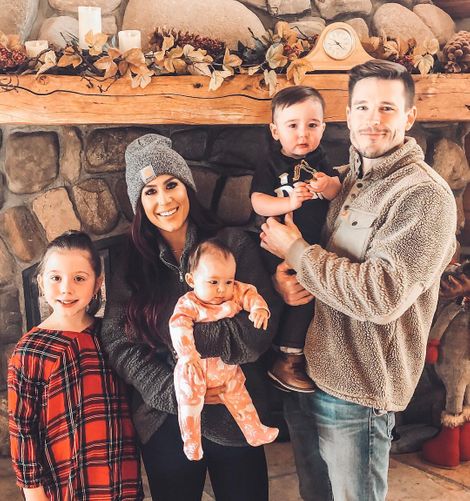 A family portrait of Teen Mom's star, Chelsea Houska.

SOURCE: Chelsea Houska Instagram
"We realized our house was broken into while we were gone. It's been over a week now and I'm still shaken up," the mother said.
Then Cole recalled the moment saying: "She walked back to our room and she came out and she went white. She said something's not right in here," further adding that "Our master bedroom closet was absolutely destroyed. S**t everywhere. Bins dumped. I just instantly freaked."
The 30 years old father then immediately hurried to gather their children; Watson Cole DeBoer, Aubrey Lind DeBoer, Layne Ettie DeBoer together at the same room and went around the house to check if any robbers were lurking around.
Cole said what pissed him off was the fact to see his family terrified rather than seeing his home robbed off.
Don't miss: The Messy Divorce Between Shannon Beador And David Beador Is Finally Winding To A Close
After realizing there was no one at his home, DeBoer then called 911 and reported the crime to the cops.
The police authorities are yet to find out how did everything happen and who the burglar was behind the raid.
As the couple is struggling to move on from the burglary thinking that it might happen again, Aubree claims that she can not and has avoided sleeping in her bedroom and that she now instead sleeps on the couch.
Chelsea is thinking of moving out but understandably hasn't decided to move yet since the family only moved into their new $400,000 house at the end of last year.
"I'm still on your side, though. Whatever you need to do, and whatever it takes for you to feel better, you do it," admitted Cole.
Now, Houska, as a mother, fears the safety of their children even if she thinks she might forget the burglary memory.
The reality star then tells the producer: "I feel like everyone's gonna get over it, and I'm not gonna be over it."
She added: "They're gonna be like, 'Get the hell over it!' and I can't."
The couple didn't reveal on the stolen things the burglar took from their house.
In other news: MAFS's Jessica Power went under reverse cosmetic procedure
The all-new episodes of Teen Mom 2 air on MTV every Monday at 9 pm.
-->