The Messy Divorce Between Shannon Beador And David Beador Is Finally Winding To A Close
Published Thu Apr 25 2019 By Andrew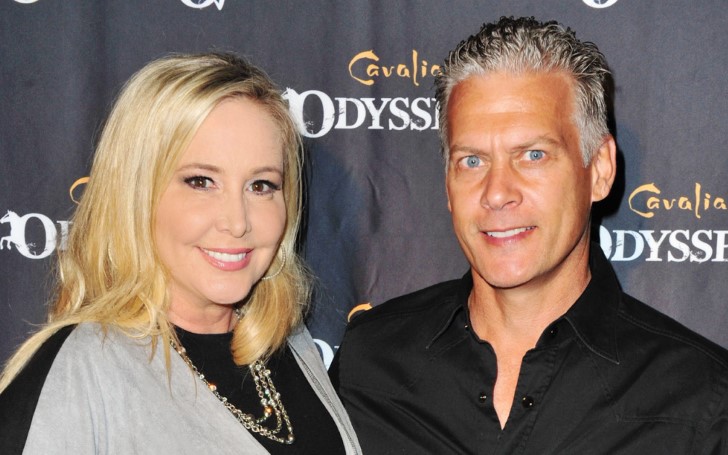 The bitter divorce between Shannon and David Beador finally sees closure.
Although recent news suggested that David Beador tried to squeeze Shannon for money in a desperate attempt to reduce what he had to pay, the pair appeared in court together.
In fact, the court ruling officially ended their marriage after 17 long years. According to the reports by RadarOnline, Shannon Beador, The Real Housewives of Orange County star and her estranged ex David Beador appeared in court together.
Is David and Shannon's divorce final?
SOURCE: Celebrity Insider
The quarrelsome exes made an appearance in the court hearing on Monday, April 22. However, even before the hearing came into session the two looked as though they were in some kind of fiery discussion.
Also read: Adele's Almost $200 Million Net Worth Might Change After The Divorce
The reason for their decision to make an appearance in front of the judge was to finalize their divorce after contentious court battles ranging over the period of a year.
Meanwhile, the world has no idea about how actually the Monday's hearing turned out. It is a high possibility that they somehow managed to get it all out of their systems and agree on an accord before they walked through the courtroom doors.
But their history of chaotic fights does make that seem kind of less likely. Guess we will just have to wait and see.
The pair discussion is also centered around the issues that most divorcing couples tend to be concerned about: money and custody.
He also appealed the court to force Shannon to never touch a drop of alcohol while visiting with her kids. However, the ploy was immediately shot down by a judge. David also pleaded he had no money to pay Shannon.
The $22,500 that he pays each month includes both spousal support for Shannon and child support for three of their teenage daughters.
You may also like: Danielle Staub Postpones Her Wedding to Oliver Maier Two Weeks After Divorce from Marty Caffrey
Reports maintain that he was so furious after the payments were first ordered that he cut off the water to Shannon's home, where his own daughters live.
-->