MAFS's Jessika Power went under reverse cosmetic procedure
Published Thu Apr 25 2019 By Jessica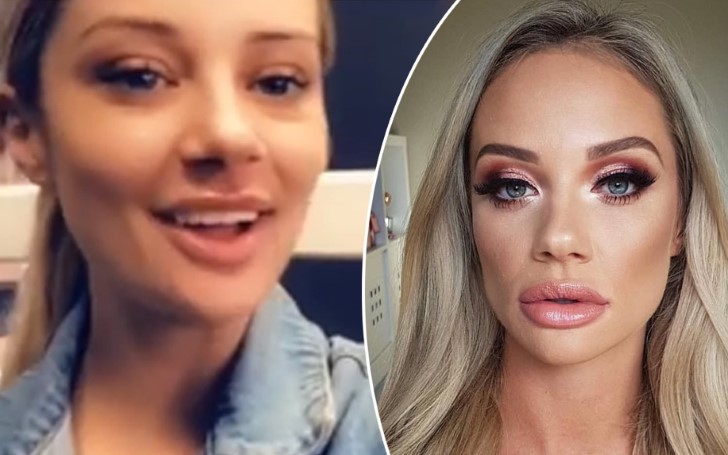 'Married at First Sight' star Jessika Power decided to remove her lip fillers after receiving trolls.
Jessika Power who rose to fame after appearing at Nine Network's reality show, 'Married at First Sight' as one of the contestants was bullied when she got her lips filled to make them bigger and pouty.
After the constant trolls and mocks she faced regarding her big pouty lips, Power recently decided to get rid of her cosmetics procedures including her lips and veneers.
Power was called a 'Daffy Duck mouth' by one person and said how the fillers affected the way she spoke.
Recommended: Married At First Sight: There's A Video Proving Jessika Cheated With Telv
The 27-year-old over who is already going through a tough time as she broke up with her co-star husband Dan Webb took to her Instagram account to announce her fans that she was dissolving her lip fillers.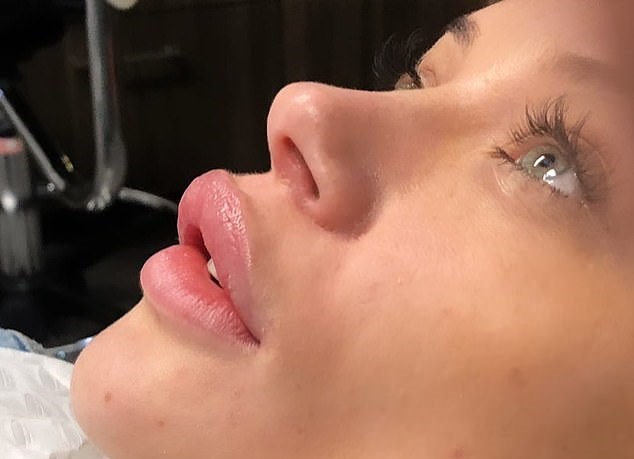 Jessika Power getting her lip fillers dissolved.
SOURCE: Jessika Power Instagram
Sharing a video of herself at a cosmetic clinic in Victoria, Power said: "Okay guys I'm here just about to have my lips dissolved."
Jessika then told her fans how she was getting really excited but also scared that her lips were 'going to go.'
The new single lady also pointed out her haters who made fun of her pouts.
Jessika Power before getting her lips fillers removed.
SOURCE: Jessika Power Instagram
Jess who previously expressed her regrets on cheating Mike said: "Throughout MAFS I have been bullied, trolled and just put down about my teeth post veneers. And it was really horrible actually."
Power who likes filming herself drinking went on to add more: "There's always picking on something, but I think when people get veneers or get something done to their face it's because they're unhappy with how they felt in the first place about it."
Then concluded saying: "So, good on you guys for pointing that out."
The lip fillers removing procedures to bring back the natural size and shape of the lips involves Hyaluronidase injection which shrinks the lips in a few days.
Before getting her procedure, the reality star also informed the fans in a video on Instagram that she is considering getting a few more tweaks.
Jessica, however, didn't clarify much to her fans.
"A few more little things happening, but you're going to have to wait," said Power.
In other news: Jamie Lynn Wants Trolls To STFU About Her Sister's Mental Health Issues
Fans will have to wait a few more days for Jessika to reveal her natural lips.
-->