MAFS: Martha's Too Scared To Go Outside As She Receives Death Threats
Published Mon Apr 08 2019 By Ruby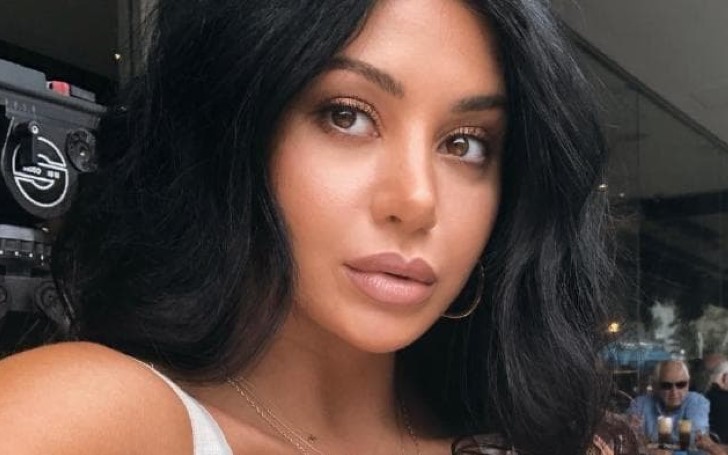 Married At First Sight's Martha Kalifatidis is receiving "death threats" over the show's Sunday incident. She mentioned, she's afraid to leave her house.
The final dinner party descended into chaos!
The Sunday's episode of MAFS, better or worse, can be said a turning point for the show and one of its controversial contestant Martha. Things went out of control when she poured a glass of red wine over Cyrell Paule's head.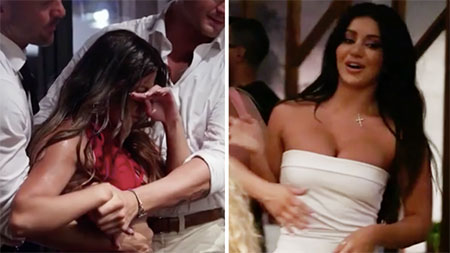 Martha smiling for what she did, while Cyrell Paule crying on the other side.
SOURCE: Yahoo Lifestyle Australia
As soon as she finished her action, Cyrell chased her around the table and aimed another all over the back of Martha's custom-made, designer white dress.
Related: Married At First Sight: Martha Kalifatidis Reveals The Bizarre Bedtime Ritual Instigated By Ines Basic
The controversial wine-throwing incident of 2019 earned the series its highest rating episode ever with an amazing 1.85 million viewers in addition to mixed reactions on social media.
Martha's assault came after Cyrell chastised her 'husband' Michael Brunelli at the table. She told, 'When it comes to your wife, you have no balls'.
Martha, 30, after overhearing her husband getting berated, said to co-star Ines Basic, "I'm getting up."
You May Like: Irish Village Residents Complain Men and Dogs Have Been Walking Around With 'Hard-ons' Thanks To Viagra Plant Fumes
Some moment earlier, Martha said,
'If she keeps talking to Michael, I'm going to crawl across the table and gouge her eyes out.'
Talking on KIIS FM's Kyle and Jackie O on Monday morning, Martha mentioned that she received 'death threats' after the incident and she's so scared to leave her residence.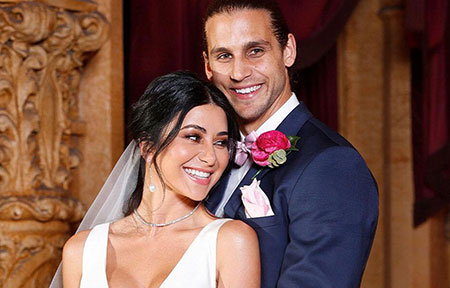 MAFS's Martha Kalifatidis and her husband Michael Brunelli.
SOURCE: Girlfriend Magazine
The reality star admitted to the radio host,
"The amount of death threats and violent threats that I have received [is so bad] that I said to [my husband] Michael, 'I am actually scared now'."
Martha continued, "People know the shops that I am at because I am back living with my parents and they are like, 'Wait until I see you at so and so'. These messages were really scary, they know exactly the places that I go to."
Recommended: 'The Umbrella Academy' Slammed For Being 'Anti-Semitic'
Meanwhile, Kalifaridis said she receives such horrific messages that her husband Michael suggests her "not to go out alone for a while".
-->