Married At First Sight: There's A Video Proving Jessika Cheated With Telv
Published Wed Apr 17 2019 By Andrew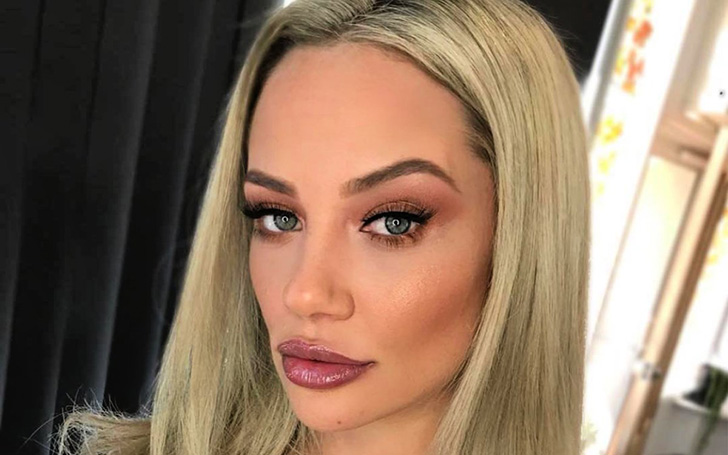 Jessika Power cheated with Telv Williams, proves a new video.
Married At First Sight's Jessika Power again made her way to the headlines through a fresh scandal and she is expected to spend the next year publicly denying stories and trying to debunk rumors surrounding her.
The latest scandal of the reality star included the one involving former MAFS groom Telv Williams. In fact, he came out and claimed that who has come out and claimed that Jessika cheated on Dan Webb with him.

Jessika Powers cheated on her husband with Telv
SOURCE: Daily Mail
Although Jessika has always stood firm grounds while denying the rumors, Telv doesn't seem to back down on his claims. However, a new video which showcases the duo drinking along together in a room at 3 has made its way to the internet and is a proof of the long-standing rumor. Moreover, the pair is also seen having an interesting discussion about their "areola's".
Also Read: Married at First Sight: Jilted Bride Tamara Plans To Move in With a MAFS NZ Groom
The video that was leaked to the Daily Mail bashed the claim of the reality star that she has never been with the former MAFs star despite the rumors claiming strongly so.
The video showcases Powers chilling in the couch with Williams.
SOURCE: Daily Mail
The footage that is speculated to be shot around Christmas eve, showcases Jess chilling on her couch with a man while holding a bottle of champagne around 3 am.
The man cozied up beside her whispers,
"You show me your areola first."
The camera then steers towards the man and reveals his identity and in fact which it is definitely Telv. Willams can be seen enjoying the flirtatious talks while smiling and sipping on his champagne.
Don't Miss: Married At First Sight: Couple Jess and Dan Backflip on Living Plans
The video surely proves that she in fact cheated on her MAFS husband and she is going to be on hot waters for a substantial amount of time.
-->