Jamie Lynn Wants Trolls To STFU About Her Sister's Mental Health Issues
Published Thu Apr 25 2019 By Jessica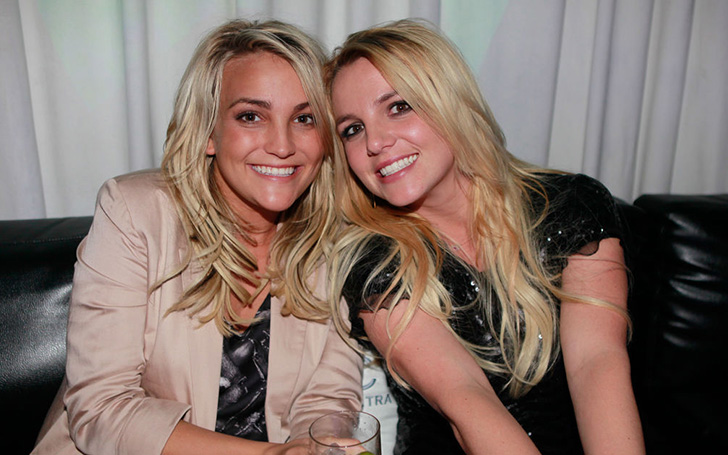 Britney Spears' sister Jamie Lynn Spears fires back at trolls for making mental health issues of her sister.
Jamie Lynn Spears has had enough of the internet making issues and trolls out of her sister Britney Spears' mental health.
In the previous days, it was reported in a claim that Britney was admitted to mental health institute against her wills after she started showing behavior similar to her 2008's emotional breakdown and that she could have died if she didn't receive her treatment on time.
Recommended: Ashley Martson Claims Jay Smith's Cheating Scandal is Worse Than Fans Are Aware Of!
As a matter of fact, hashtag following #FreeBritney trended against her management from the fans believing that Britney was held against her will.
Jamie Lynn Spears honors Britney Spears at the 2017 Radio Disney Music Awards.

SOURCE: E! News
Just a few hours ago, however, the 'One More Time' hitmaker made it clear on social media by posting a video with a long statement in the caption that she is doing completely fine amidst all the mad tabloids spreading about her.
Britney began explaining on the photo-sharing application how she is trying to take a moment for herself and her family who have been receiving death threats and for the really difficult time they have been going through at the current moment.
Spears also touched down on why she canceled the upcoming installment of her Las Vegas residency, writing: "A couple of months ago, my father was hospitalized and almost died. We're all so grateful that he came out of it alive, but he still has a long road ahead of him."
The singer then left a note to thank her fans for all the love and support.
Also see: Jordyn Woods Claims She Was Bullied by the Entire World
Likewise, in her recent video, the mother of two requested the fans to not believe everything they read and hear and that the emails that went public were fake and 'crafted by her ex-manager, Sam Lutfi.
As for Jamie who is done with the public drama and rumors targeted at her sister, she abruptly lashed out at the haters. The 'Zoey 101' alum took to Instagram to share a throwback video from 2007 of herself and sister Britney being mobbed by paparazzi.
In the video, Jamie is heard responding: "Then move the f*ck out!" to a woman who tried to approach the two sisters and yelled: "nobody wants you in this neighborhood,"
Jamie writes in the caption: "10 years ago, who was there?? I have been here long before anyone else, and I'll be here long after. I love my sister with everything I have. So, anyone or anything that speaks to the contrary can GTFOH with all the comments about what you don't understand."
The singer continued: "Do not come for me or the ones I love anymore. You can move the "blank" outta here with all that, just like this other lady who was running her mouth."
Jamie is one of the closest family members of Britney who stood by her side when she went through her famous breakdown in 2007 and 2008 after losing the physical custody of her children to then-husband Kevin Federline.
Don't miss: Will Jeremy and Audrey Roloff Return to Little People, Big World?
We hope by now, anyone who messed with Britney learned their lesson to not ever mess with Jamie and her family.
-->