Chelsea Lift Champions League Trophy Defeating Manchester City in The Final
Published Sun May 30 2021 By Danile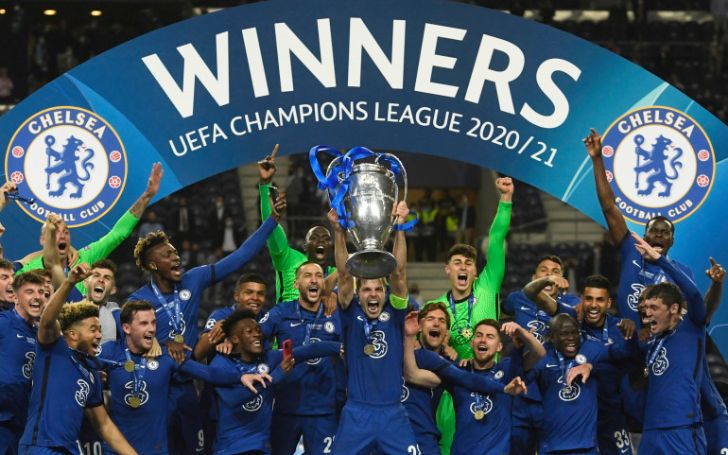 The Blues claim the UCL trophy for the second time from Kai Havertz's only goal.
Thomas Tuchel has finally got his hands on the coveted trophy. Chelsea got the victory over their league rival Manchester city.
Kai Havertz scored the decisive goal right before halftime to give the London club the lead.
The youngster was one of Chelsea's big-money summer signing. The club bought him for $88 million (£62 million) from Bayer Leverkusen last September.
In his first season, the German midfielder struggled to find the form he showed in his former club. Saturday night's title-winning goal in Porto was his first goal in the Champions League for Chelsea.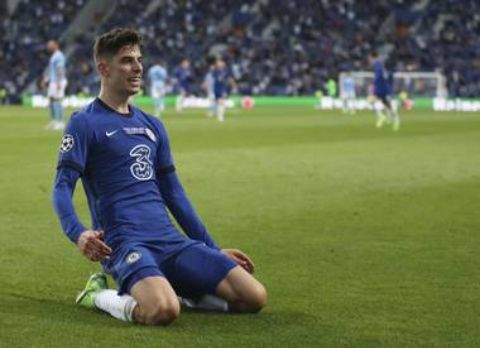 Kai Havertz's scored the match-winning goal vs Manchester City.
Photo Source: Sportstar
After Chelsea headed to halftime with an advantage, there was all the work needed for Pep Guardiola's side to save the match. However, in the 59th minute, captain Kevin De Bruyne was forced to come off after colliding with Chelsea's defender Antonio Rudiger.
Upon the exit of their star midfielder, it became more difficult for City to rescue the game.
Despite the disadvantage, the Sky Blues put pressure on the opponent and kept the majority of the ball possession throughout the game. But Tuchel, who has been praised for solid defending, did a good job holding their opponent's attacking force.
Don't Miss: New Real Madrid Signing David Alaba Eager To Play For His New Club!
At the last minute of stoppage time, the Manchester club's Riyad Mahrez almost scored when he lifted a shot right just outside the box, which went a few inches off the target. Chelsea's goalkeeper Edouard Mendy was wrong-footed by Mahrez's effort and was awestruck, hoping it does not go in.
Tuchel was so close to lifting the cup last year with his former club PSG, but it was not meant to be as his side were beaten by eventual champions Bayern Munich in the final last season.
But this time, it has been a happy ending for the German as his side not only won the game convincingly but managed to keep a clean sheet against the City's attacking prowess.
City, who have been brilliant all season, were the clear favorites coming in the match. While Chelsea, who defeated the likes of Atletico Madrid, Porto, and the mighty Real Madrid in their journey to the finals, did not convince many that they would edge City.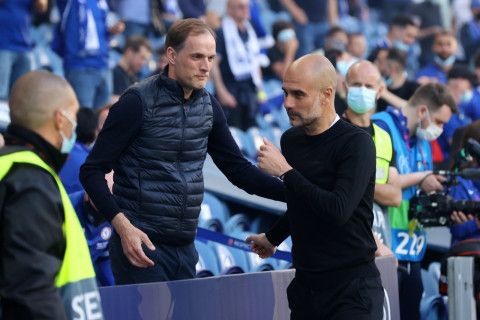 Thomas Tuchel had won tactical games over Pep Guardiola.
Photo Source: Metro
Even some Chelsea fans were skeptical about winning over the current Priemere League Champions. However, in last night's match, Chelsea got the victory over City, but they did convincingly nullify the attacking strength that Guardiola's men were famed for.
For more similar celebrity articles, be sure to check out Glamour Fame.
-->