Chloe Grace Moretz's 'Greta' Stumbles at the Box-Office While 'Apollo 11' Exceeds Expectations
Published Tue Mar 05 2019 By David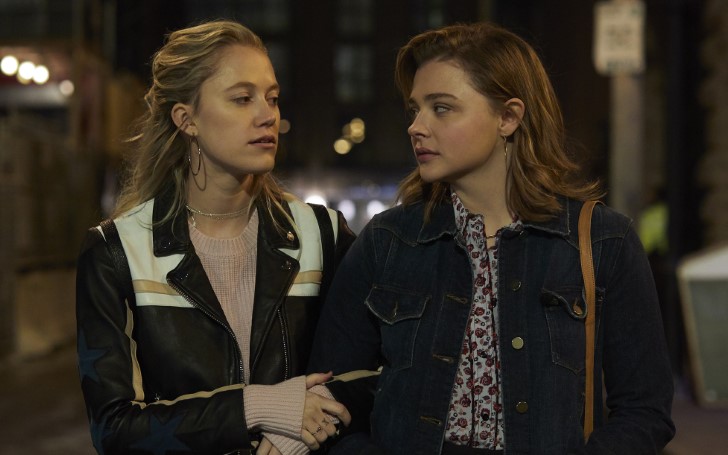 Chloe Grace Moretz's Greta stumbles at the box-office, while the documentary, Apollo 11 exceeded the expectations at the pre-screenings.
Focus Features' Greta starring Chloe Grace Moretz and Isabella Huppert was the only other novice entry this weekend. Director, Neil Jordan's semi-thriller, Greta unfolds the story of Moretz as a young woman who befriends and then gets stalked by a lonely senior citizen (Isabelle Huppert, though they also have a lot of fun at the beginning).
The flick is mostly to be enjoyed, both from its actings and as a stalk cinematic experience featuring woman vs girl dynamics with the film most importantly doesn't seem to be inspired by any cliched slasher/thriller classics as some of its climaxes are driven by "unlike anything seen before suspense". Yet the directorial from Jordan is receiving quite a toll in terms of box-office metrics.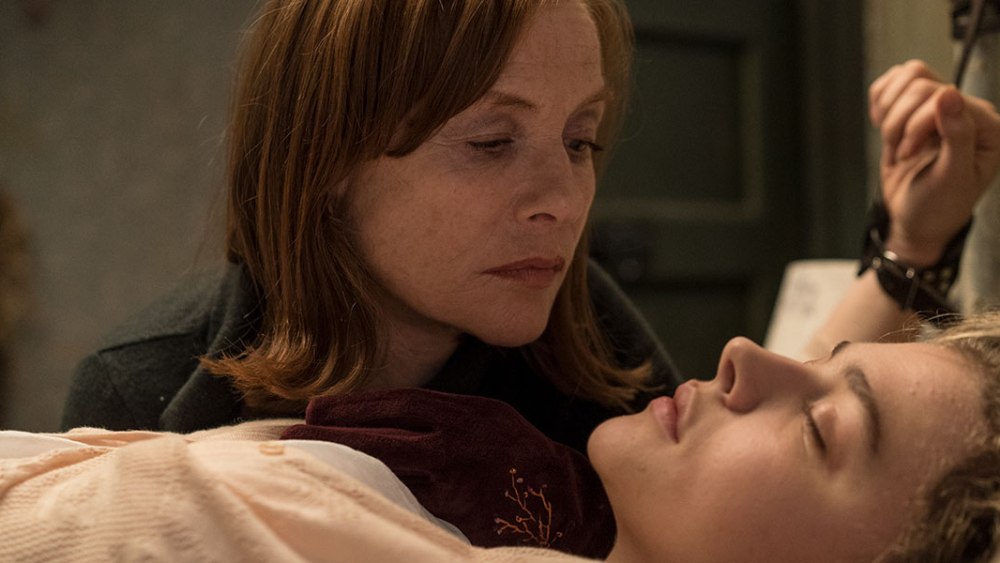 Greta stars Isabella Huppert as a psychotic stalker, Greta Hideg who becomes obsessed with Frances McCullen (played by Chloe Grace Moretz)

SOURCE: Variety
Greta was never the movie made for competing against the top grosser franchises. Given the venture of mere $4 million, the film was quite a safe bet for the Focus studio. So the $4.585m opening weekend shouldn't have hurt the production team too deeply. Not to mention this sort of movies at later times always end up being free for Netflix, Amazon, or Hulu's subscribers.
Also Read: 20 New Character Photos From The Final Season of 'Game of Thrones'
Elsewhere, Neon and CNN Films went on to release an acclaimed documentary Apollo 11 into 120 IMAX auditoriums for a one-week trial engagement. Surprisingly, the factual featurette has pulled in an impressive $1.65 million for a just $13,750 per-theater-average. The Todd Douglas Miller-directed-archive will leave those IMAX slots for MCU's Captain Marvel on Friday and instead will spread into nationwide conventional theaters.
Recommended: Hellboy's Second Trailer Looks Very Promising
Likewise, another psychological horror, Climax by an Argentine filmmaker, Gasper Noe, opened in five theaters this weekend and was the top flick among all the five entries. The bizarre horror musical freak-out starring Sofia Boutella has earned $121,655 for a solid $24,331 per-theater-average. The film will be expanded wide by distribution company Neon which has previously fostered the sensations like Volux (2018), Ingrid Goes West (2017), and the 2017 Academy revered film, I, Tonya.
Don't Miss: 'Avengers: Endgame' Likely To Shatter The Opening Weekend Box Office Record
Meanwhile, the spots for the next weekend to April release are set for heavily promoted films like, Captain Marvel (starring Brie Larson), a fantasy/teen animated adventure, Wonder Park, Five Feet Apart (Cole Sprouse and Haley Lu Richardson) , Jordan Peele's Us, autobiographical adaptation, Unplanned and Disney's Dumbo.
-->