Chris Brown Released in Paris with No Charges; 'Heartbroken' Over The Possibility Of Being Locked Up & Away From Daughter
Published Thu Jan 24 2019 By Jessica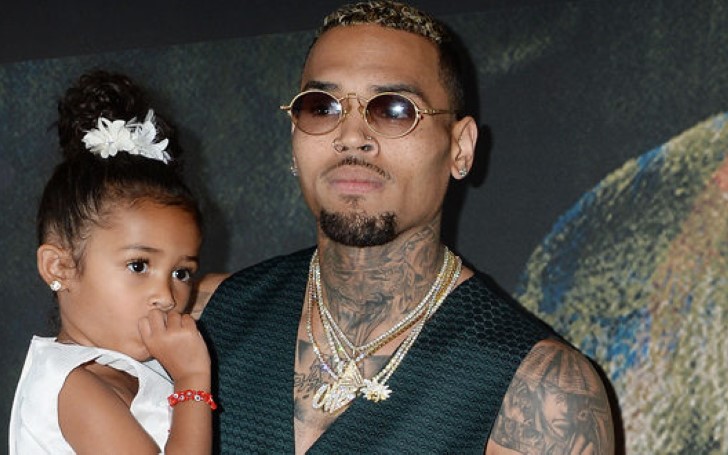 R&B singer Chris Brown released by Paris Police after being accused of rape.
The controversial American singer Chris Brown proclaimed innocent and gets released by the French authorities on Tuesday along with his bodyguard and another unidentified man he went to jail with after the 24 years old accused Brown of raping her.
Just a few hours later Paris Police charged the singer and took his two companions to custody - the singer posted on his Instagram claiming the accusers lied.
SOURCE: Pop Crave
The 29 years old singer further claims that the accusation and accuser disrespected his family and reached against his characters and morals.
You may also like: Ozzy Osbourne Commemorates Anniversary of One of The Most Infamous Moments in His Career
The image shared by the Brown said:
"This B!tch Lyin"
And further continued:
"I WANNA MAKE IT PERFECTLY CLEAR...... THIS IS FALSE AND A WHOLE LOT OF CAP! NNNNNNNNEEEEEEEEEEVVVVVVVVVVEEEEEERRRRRR!!!!!!"
However, Chris Brown later deleted the post.
TMZ reported the singer allegedly raped his accuser pseudonymously named Karima, brutally and violently in a hotel room, for around half an hour.
Don't miss: 'Black Panther' Made Oscar Nomination History on Tuesday
The 24 years old model claims she and Brown acquainted at the Mandarin Oriental hotel in Paris at nearly half-past 10 local time on 15th January.
Another woman named Kim Ford came forward to share a message that she was not the one who accused Brown on assaulting her. Denying the claims, Ford told she was rather hit by another man who was not the singer, reports Vibe.
Prior to the woman lying about her accusations, who is not officially identified publicly yet and happens to live in Paris, Brown's lawyer Raphael Chiche declared he will file a legal complaint case against the accuser.
Furthermore, the singer after being charged with the rape allegation became hopeless and heartbroken with the thought that he would not be allowed to see his 4 years old daughter; Royalty after being locked up in jail.
A close source to Chris told Hollywood Life:
"'One of Chris' first calls was to his baby girl Royalty, he was heartbroken at the thought of being locked up and kept away from her."
Luckily, the singer got released shortly after the allegation.
In other news: Ariana Grande Responds After Facing Backlash for '7 Rings'
Previously, Brown completed his probation in 2015 after he pleaded guilty for assaulting his former girlfriend Rihanna in 2009.
The singer was basically in Paris to shoot for his new music video 'Back To Love'.
The investigation on the topic is still going on.
-->