Chris Harrison Claims He Knows The Truth About Peter Weber!
Published Tue Jul 30 2019 By Sea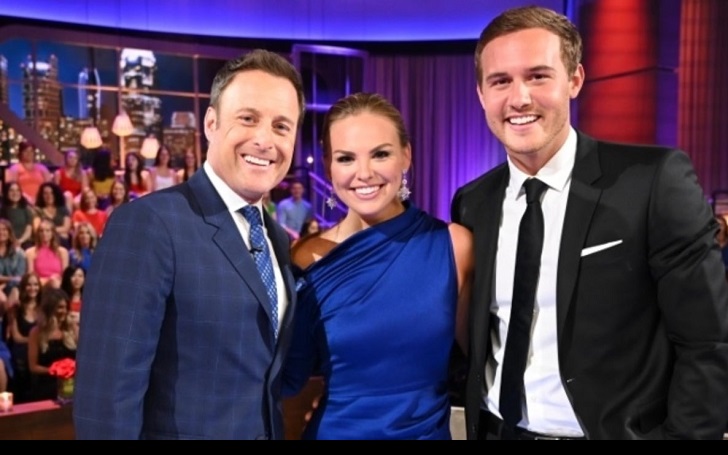 Chris Harrison said last week that he would talk about the situation with Peter Weber in The Bachelorette finale. Yesterday, he didn't. And Spoiler alert at the end!
Peter Weber was soaring through 'The Bachelorette' series as the fan favorite and a front-runner for the winner right from the start. That is, until last month. His alleged ex-girlfriend, Catee Lutes, came forward to Entertainment Tonight to claim that he dumped her when he was selected for the series. And Chris Harrison said he did some digging into it last week.
The Bachelor host told Lauren Zima in the 'Bachelor Party' podcast on The Ringer last week that he knew the truth about Weber and that he has some explaining to do. If he doesn't, Harrison himself will.
Some allegations were made in her claims that had to do with us and casting, so I was just curious so I asked around. And so, in that regard, I'm less worried and less intrigued about Peter's situation. Because I know some truths that either I'll explain or Peter will explain.
Less worried? Well, it seems Harrison did find something about the falsity of the allegations. And he claims he's got hard facts about Weber's recruitment on the show such that he would not have to worry about Peter at all. He believes that the situation is not a big deal as people make it out to be.
Watch: Chris Harrison's Podcast Talk On The Ringer
We were all expecting Harrison to talk it out with Weber on the two-night finale about those facts. Last night, on the first part of the finale, there were no mentions of Weber's girlfriend situation which should have been a major story for a show that attracts fans with the immensity of drama.
Does this mean Weber is safe from any and all accusations against him? Well, Harrison's perspective certainly entails that it is not a huge deal like others believe it to be. Not talking about the situation is clearing all the way for Weber to be the partner for Hannah Brown.
Here's Another: Ali Fedotowsky Thinks This Year's The Bachelorette Finale Will Be More Dramatic Than Colton Underwood's
The allegations, that Weber suddenly broke up with Lutes three months in December before the list of The Bachelorette contestants was revealed in March, came in mid-July from Lutes who claimed they planned a whole future for them together — like, moving in, meeting each other's parents, having kids and all that.
He absolutely betrayed me. He interviewed for a reality dating show while simultaneously planning a future with me. I trusted him entirely and he pulled the rug out from under me.
On those allegations, Harrison continued in the podcast, "Peter's ex… has her version… it might be her truth, because that's her perspective of being broken up with is you're hurt and you didn't see this coming. Maybe he did."
Spoiler! (if you haven't seen the season finale, part 1 yet)
The discussion was never made on the first part of the season finale. And this may be why - Weber was eliminated. On the drama last week, when Luke P crashed into the rose ceremony, Brown did give out the roses to two of the remaining three men even after all the commotion. Even if the path was cleared for Weber, it had already been decided he would not be the one.
On Episode 12 with Chris Harrison in a live studio session, the second part of that rose ceremony footage was played. And fan-favorite Peter Weber got ditched. Jed Wyatt and Tyler Cameron received the two roses that were on the stand while Weber remained without one.
Watch: Here's The Live Stream Of The Breakdown Of The Second Part Of The Rose Ceremony
Despite all the connections they made and the infamous 'sex on the windmill' extravaganza, Brown made the difficult decision and they hugged it out. Brown told Weber in the live studio that she was falling in love with him as well as the two other guys and that he did nothing wrong. And listen to this, Brown said the two had sex not only twice, but four times!
Wyatt did also have his own scandals emerge out and it seems even The Bachelor finalist boys will be rooting for that guy without any controversies, Cameron. He left an impression on Brown's father when they bonded in Crete, Greece.
There are also rumors that Brown won't choose either of the remaining two as well. But we will have to see the finale thoroughly to find out who finally gets Brown's heart.
-->