Ali Fedotowsky Reckons Hannah Brown's 'Bachelorette' Finale Is More Dramatic Than Colton Underwood's
Published Mon Jul 29 2019 By Travis
More drama than Then Bachelor? Sign us up!
The Bachelorette this year was dramatic, saying that is an understatement as there was no shortage of drama this year and something which was unique for this year. Hannah Brown's suitors were embroiled in ex-scandals, and then there was the whole "I f**ked in a windmill" funny moment, but if Ali Fedotowsky is to be believed, then we are in for a dramatic ending which will be even more dramatic than before.
Watch: The preview for the two hour finale
Colton Underwood's this season of The Bachelor was a headline-making season, but Fedotowsky said the Hannah Brown Bachelorette ending would be even more dramatic than The Bachelors.
In an exclusive interview with ET, Ali said, "I have [seen it]. I know what happens. It is unlike any finale there has ever been, and that's the truth." Ali who is going to make an appearance at the live two-hour finale said to the publication.
I know Chris Harrison says it every season -- the most dramatic episode ever -- and I'm like, 'Chris, come on! This is like, so not! Sometimes it is, and sometimes it's not.' Last season with Colton, I thought, 'Oh, we can't get more dramatic than this. I think this finale might top that finale!
Ali herself was in the show back in 2010 said the drama is nothing like before, she was not going to dive deep into the show and reveal some secrets, but she did reveal the drama is upped. She said, "it does not end the way it normally does." Ali was also asked if Hannah was going to get her happily ever after, but she was not ready to answer the question, "I cannot answer that question," she said.
Ali also compared herself to Hannah as she was also very young when she came on the show, but she did say Hannah grew a lot throughout the whole show. There were some questionable choices, but Ali explained she also made some questionable choices during her time.
Even though she was supportive of the model, still she made some criticism of the choice of words she used to describe the show. Brown called the show "her journey and not the others" was something Ali disagreed with saying, "But it's about both people in a relationship. So, I think with some things I didn't really agree with, but I always supported her even when I disagreed with her, and I think she grew a lot."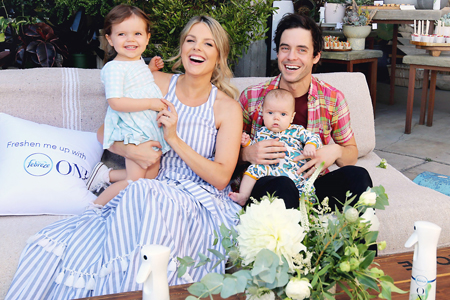 Fedotowsky who was engaged to her Bachelorette winner called off the engagement in 2011, and she finally met her future husband, Kevin Manno, in 2013 whom she married in 2017 and birth two kids with him. She talked about how both of them struggled to adjust to married life and parents of two, but they finally figured it out. She said, "I feel like we're where we're supposed to be."
The final episode of Bachelorette premieres on 29, July 2019; better tune in to find who will be the one Hannah chooses.
-->