It's Christina Anstead and Ant Anstead Anniversary and he Star is Recalling Her Early Romance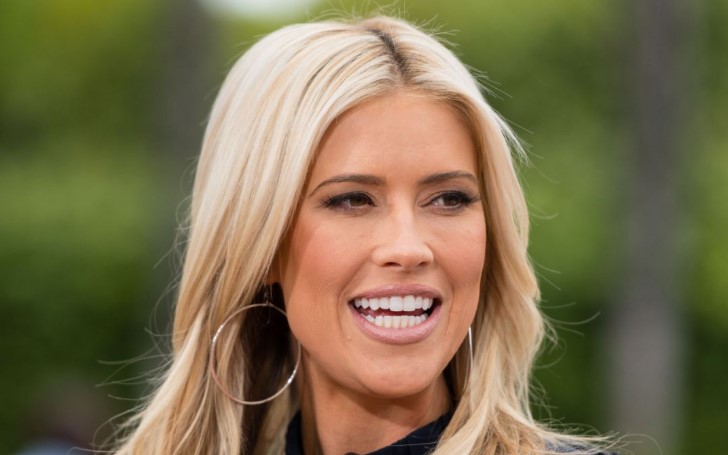 Christina Anstead reminisced her early romance with her husband, Ant Anstead.
It's a lovely time of the year for Christina Anstead and her husband Ant Anstead, as the couple recently celebrated their marriage anniversary.
The Flip or Flop star, Christina Anstead, took to her social media to share the lovely details of her relationship with her husband. Taking to her Instagram on Tuesday, Christina shared a picture of them celebrating the completion of their two-year marriage.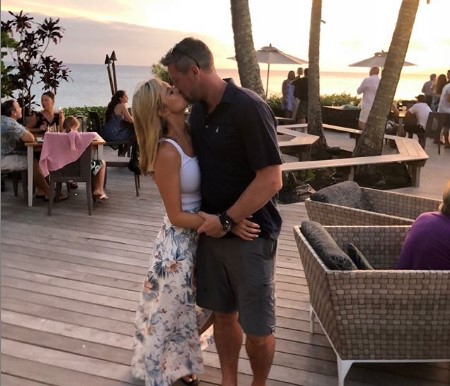 Christina reminisced her early romance with her husband during their anniversary on 31st October.
Source: Christina's Instagram
Anstead, while reminiscing her romance with Ant, shared how she met him while attending a wellness retreat in October 2017 when she asked her friends Clayton Jennings to pray for her.
Also See: Louise Anstead - Top 5 Facts About Ant Anstead's Wife!
In fact, Jennings did precisely as she asked for, Anstead said, "The next day I woke up with a text from a friend of ours named Walter who had just met Ant and thought we were the perfect fit. 2 kids, similar career, just gone through a divorce and he was a really NICE guy."
She added, "Seemed too good to be true, but the timing of the Clayton call seemed like Fate was dealing me a lucky hand." Anstead further recalled her first date with Ant, which was on October 29, 2017. She said, "We have literally been inseparable ever since."
She continued, "I told my dad at a hockey game a week after we met that we were going to get married. He said, 'well, if you are saying it, then you probably are."
Anstead further said, "Life has a funny way of letting things fall into place when you least expect it." Anstead previously told Fox News she had an "instant connection [We were] on the phone for two hours," she recalled. "We literally felt like we'd known each other forever."
The couple enjoys a very happy life together, the two share a son, Hudson, in September. We also hope nothing for them but the best.
For more information on your favorite celebrities' lifestyle, stay tuned to Glamourfame.com, and don't forget to sign up for the newsletter.
-->