Is Christina Ricci still Acting? What is Her Net Worth?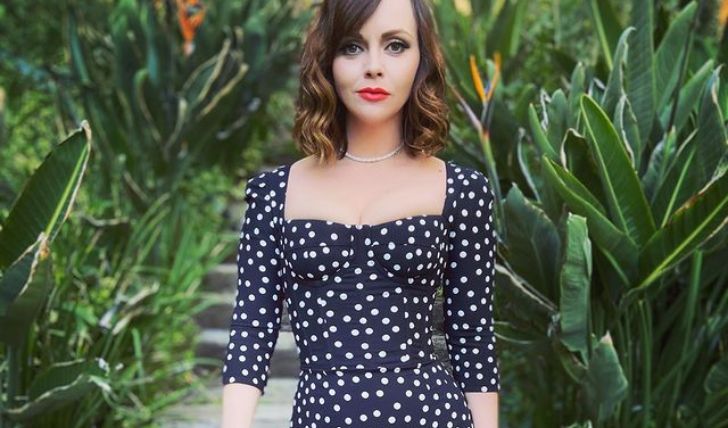 Inside Christina Ricci's net worth: The actress is set to join the anticipated Netflix's 'Addams Family Reboot'!
Known for portraying Wednesday Addams in the black comedy The Addams Family and its sequel Addams Family Values, Christina Ricci is an actress with more credits in independent production than in commercials. Ricci's other best-known credentials include roles in Mermaids, Casper, The Darn Cat, The Opposite of Sex, Pumpkin, and The Lizzie Borden Chronicles.
Ricci was born on February 12, 1980, in Santa Monica, California, to a Ford model and a real estate agent. Ricci's acting career started in the local theatre production, and at 10, she made her award-winning screen debut in the comedy-drama Mermaid, alongside Cher and Bob Hoskins. Ricci's breakthrough came playing Wednesday in The Addams Family in 1991, a franchise she has returned to in the upcoming Netflix series Wednesday.
What is Christina Ricci's net worth?
As per Celebrity Net Worth, the Addams Family star has an estimated net worth of $8 million. Since making her big debut in Mermaids in 1990, Christina has been relatively active in her work, but the actress has had much of her releases in indie films, which are categorized by their low-budget production and often scarce revenue.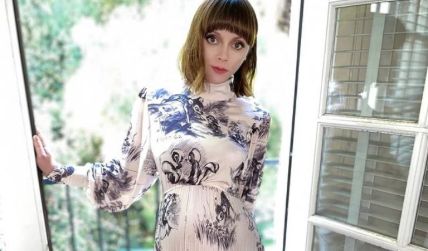 Christina made her big-screen debut in the 1990 film 'Mermaid.'
Photo Source: Instagram
Regardless of her slew of credits in independent movies, Ricci has contributed her share in mainstream films and has been a part of major blockbusters. The actress's combined films have grossed $1.1 billion so far. Ricci's early-found fame in the industry catapulted her into essential roles in her teens. After the box office success of The Addams Family and its sequel Adams Family Values, Ricci went on to star and appeared in hits like The Ice Storm, Buffalo '66, Pecker, and The Opposite of Sex, which garnered her critical acclaim and a Golden Globe nomination.
Don't Miss: What is Bruce Willis's Net Worth & Earnings? All Details Here.
Despite trying her hands on different genres and portraying versatility, Christina had already been typecasted as the favorite go-to actress to play dark, edgy roles. She starred alongside Johnny Depp in Fear and Loathing in Las Vegas, a box office dud, but the second time was a charm when she reunited with Depp in the gothic horror film Sleepy Hollow; the movie grossed $207 million. Christina's acclaim in the film continued with 200 Cigarettes, The Man Who Cried, Prozac Nation, and The Laramie Project.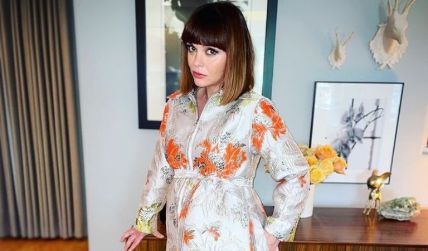 Ricci currently stars in the television series 'Yellowjackets.'
Photo Source: Instagram
While enjoying a thriving career in the films, Ricci channeled her focus into television in the early 2000s. Ricci's venture into television started with a guest role in Grey's Anatomy, for which she won an Emmy nomination. Ricci later guest appeared in TNT's Saving Grace. She landed her first prominent television roles in Pan Am and The Lizzie Borden Chronicles. The actress's recent releases are Mother and Daughter, Yellowjackets, The Beginning of Everything, and Distorted.
Christina Ricci joins Netflix's Addams Family Reboot!
Ricci is returning to the Addams Family franchise with the upcoming Netflix series Wednesday. Deadline reports the actress won't be reprising the role of Wednesday or playing the older version of the character. Instead, Ricci will be making her return with a new character. The fan-favorite character, Wednesday, will be portrayed by Jenna Ortega.
Christina is returning on the fan-favorite dark-comedy franchise. Source: Movie Clips Classic Trailer
Details of Ricci's anticipated role aren't disclosed as not to ruin the surprise or shock for the Addams Family fans, but the other ensemble cast member includes Catherine Zeta-Jones as matriarch Morticia Addams and Luis Guzmán as Gomez Addams. Christina's return on the franchise was widely requested by fans ever since Netflix announced the reboot.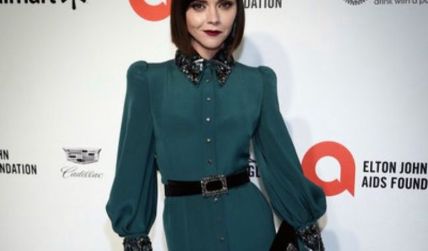 Ricci is returning to the 'Addams Family franchise with a new character.
Photo Source: Instagram
As soon as Christina got on board with the project, Netflix Geeked Twitter account broke the much-awaited news. "Yes, it's true, the magnificent Christina Ricci is joining the cast of the new Wednesday Addams series as an exciting new character," the handle wrote. The reboot series is written by Al Gough and Miles Millar and directed by Tim Burton.
Recommended: How Rich is Jason Oppenheim? What is his Net Worth?
Stay connected to glamour fame for more.
-->