What is Bruce Willis's Net Worth & Earnings? All Details Here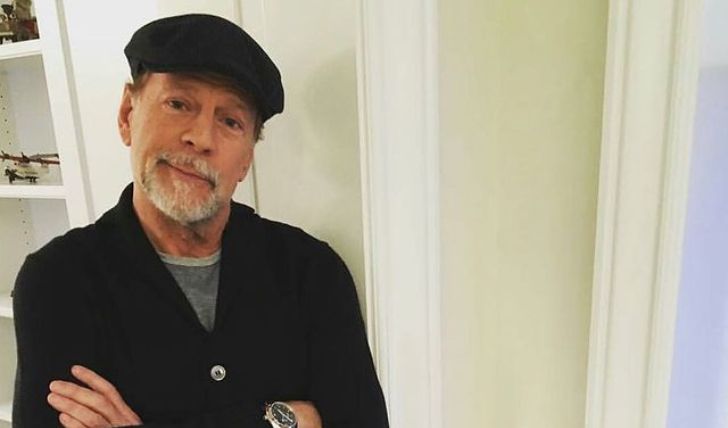 Bruce Willis's net worth and earnings: The complete breakdown here!
A leading star in some of Hollywood's highest-grossing movies like the Die Hard franchise, Pulp Fiction, 12 Monkeys, and The Fifth Element, Bruce Willis was once the highest-paid actor with immaculate fame drawn straight from the host of sci-fi films he starred in. However, the veteran actor's celebrity has been discussed widely in the last few years, with credible sources citing the actor's plummeting health and his gradual career decline.
Walter Bruce Willis was born on March 19, 1955, in Idar-Oberstein, West Germany. Bruce started his venture into acting, playing on the off-Broadway stage and often serving as an understudy. The actor was in his early 30s when he shot to fame playing David Addison in the acclaimed comedy-drama series Moonlighting, while starring in which he also played the iconic John McClane in John McTiernan helmed Die Hard, rising to become the highest-paid star and ultimately Hollywood's go-to action hire and a pop culture influence.
What is Bruce Willis' net worth?
Willis is perhaps witnessing and experiencing his A-list career tumble down a little early. What's corroborating this hard-to-believe analysis, you ask? Willis has starred in 29 films in the last eight years, 23 of which never made it to the big screen. From scoring the most prestigious Emmy and Golden Globe, the actor now has his category of the worst performance in parody award shows.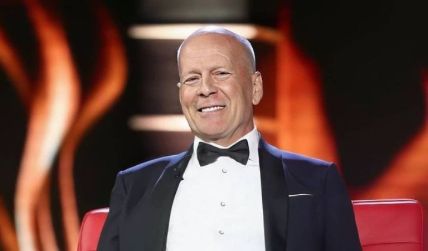 Willis became the highest-paid actor starring in the 'Die Hard' franchise.
Photo Source: Instagram
Bruce's celebrity status and earnings may be crashing steadily, but the actor's accumulated earnings are massive enough to reassert his A-list status back in its spot. As per Celebrity Net Worth, Bruce has an estimated net worth of $250 million. Bruce's paycheck elevated after his breakthrough performance in Moonlight. His role in Die Hard propelled him amongst the selected few high-profile stars and also garnered him a hefty income.
Don't Miss: How Rich is Jason Oppenheim? What is his Net Worth?
Willis was reportedly paid $5 million for the first Die Hard film. As the movie's popularity grew more prominent with every release, he allegedly bagged $7.5 million for the sequel, $15 million for the third installation and a whopping $25 million for the fourth. Willis's earnings grew proportionately after Die Hard. He reportedly raked a whopping $20 million for voicing Mikey in Look Who's Talking and its sequel. His back-to-back films like Sin City, Red, Moonrise Kingdom, The Expendables 2, Looper, Unbreakable, Split, and Glass earned him critical and commercial acclaim and kept him on top of the A-list movie stars.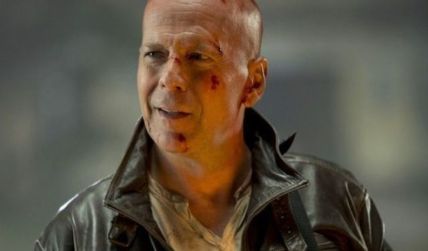 Willis's 'Die Hard' films have grossed over $1.1 billion worldwide.
Photo Source: Instagram
Bruce's imposing career has endowed the actor with two Emmys and one Golden Globe award. In a career spanning over four decades, Bruce has starred in over 131 projects, of which his four Die Hard movies have grossed more than $1.1 billion worldwide. His other box office hits include Armageddon, which grossed $553 million in 1998, The Sixth Sense, which raked $673 million a year later.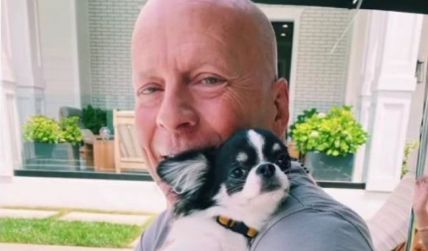 Willis was married to actress Demi Moore for more than a decade. Photo Source: Instagram
Willis's astonishing earnings and amassed wealth are also apparent from the actor's expansive investments in real estate. While he was married to actress Demi Moore, the duo bought a $7 million estate in New York, later sold for $45 million. Bruce previously owned multiple properties, which he has been trading for mind-numbing profits. The actor sold his Beverly Hills mansion for $16.5 million, a New York penthouse for $18 million, and an estate in Turks and Caicos for $28 million in 2019.
Is Bruce Willis suffering from dementia?
The Die Hard alum is reportedly battling dementia; However, Willis isn't officially diagnosed with the disease; insiders say the actor has been experiencing early signs since the last few years and therefore is taking up a slew of low-budget films, like the recently-released Nobody, while he can still work.
Willis has been reportedly experiencing memory loss for the last few years.
Source: News.com.au
A popular Youtube channel, Half in the Bag, discussed wildly flying speculation about the actor's deteriorating mental health. The video titled, The Bruce Willis Fake Movie Factory addressed the ongoing industry rumor that the iconic star is fed lines through an earpiece. "Yes, this is true; my guy and I directed four movies with him, so I know first hand. It's (a) sad situation seeing a legend like Bruce deteriorating right in front of your eyes," Matt Eskandari, who has directed many of Bruce's films, wrote.
Recommended: Who Is Leah Remini? What Is Her Net Worth?
Another credible source revealed that the actor recently sold his New York property to spend more time with his wife, Emma Hemming Willis. "His wife Emma has helped Demi Moore and the children Bruce shares with his ex-wife to make truces because they know he's fading," the source revealed. Willis shares three daughters with Moore, with whom he was married for over a decade.
Stay connected to glamour fame for more.
-->