Evelyn Penn Willis - Some Facts to Know About Bruce Willis Daughter
Published Thu Apr 09 2020 By Eric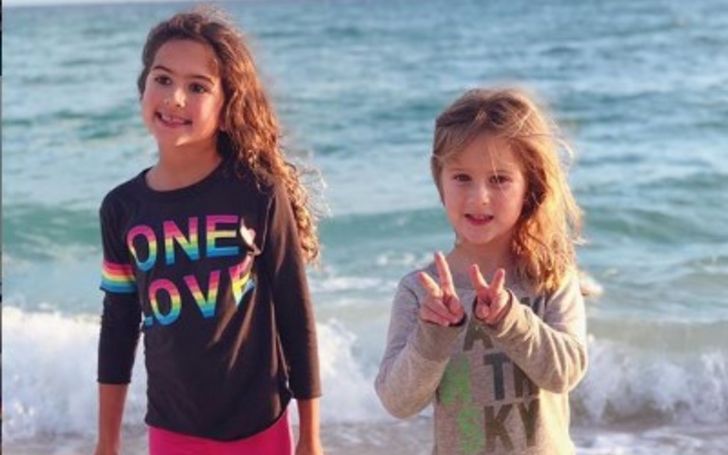 Know in detail about actor Brue Willis's daughter Evelyn Penn Willis!
Those who are the fans of the blockbuster star Bruce Willis might be familiar with the name Evelyn Penn Willis. She is the youngest daughter of Bruce and his gorgeous wife, Emma Heming Willis. Before Evelyn, the pair also gave birth to another beautiful daughter Mabel Ray Willis. Further, Evelyn and Mabel also got three elder sisters from their father's previous relationship with his ex-wife Demi Moore.
Like we stated, Evelyn is the new member of the Willies family, but from her dad and mom's hard work in the entertainment industry, she managed to gain tons of attention at her young age of five. However, details related to her are still beside the curtain, but today we will lift it away for you guys on this page and share some exciting facts about Evelyn Penn Willis. So, without any further due, let us delve into the details.
Evelyn Penn Willis is The Youngest Baby Girl of The Star Bruce Willis
The daughter of actor Bruce Willis and Emma Heming Willis, Mabel Ray Willis and Evelyn Penn Willis.
Photo Source: Emma Heming Willis's Instagram (@emmahemingwillis)
The youngest daughter of 'Die Hard' star Bruce Willis, Evelyn Penn Willis, brought tons of happiness in her parent life with a cute smile; the five years old cutie was born on May 2014. Since then, she is creating beautiful memories with her family members.
Also See: Elena Moussa - Some Interesting Facts to Know About Greg Gutfeld's Wife!
Mabel Ray Willis, who is one of the sisters of the young Willis, also shares their time with their family. She was born two years earlier than Evelyn on the year 2012, and she is now eight-years-old.
She has Four Elder Siblings in Her Family
Evelyn Penn Willis is gifted with four elder siblings in her family to look her back. We mean how grateful is that, to have sisters who will be there for you supporting each other. As we mentioned to you, Evelyn four elder siblings in her family, in which three are from her father, Bruce's previous marriage with the actress Demi Moore. By now, you know, Mabel is the sister who was born from her mother Emma's womb, however who are the other three sisters of the young Willis?
Bruce Willis Welcomes Baby No. 5, Evelyn Penn Willis
We think their name isn't a mystery to the world, as all of them so show in various media now and then as the child of the famous personality, plus all of them are also working on the different field to create their career which also helps them to attract attention in the mass,
Recommended: Rochelle Roman - Some Facts to Know About Baron Corbin's Wife
The daughters of Willie and Moore, Rumer Willis, Scout Willis, and Tallulah Willis are half-siblings of Evelyn Penn Willis. Rumer is the eldest sister who celebrates her born day on August 16, 1988. After her Scout is the matured sister in the group who was born after then on July 20, 1991, and on February 3, 1994, her other half-sister, Tallulah, became the part of the Willie family.
Evelyn Frequently Make her Appearance in the Social Media of Her Family Members
If you guys follow Willis and his family in social media, then you might know that Evelyn Penn Willis frequently made her appearance in her family member's social post. Evelyn 41-year-old mom Emma keep posting different heartwarming photos and videos where we can see both of her children enjoying their time together.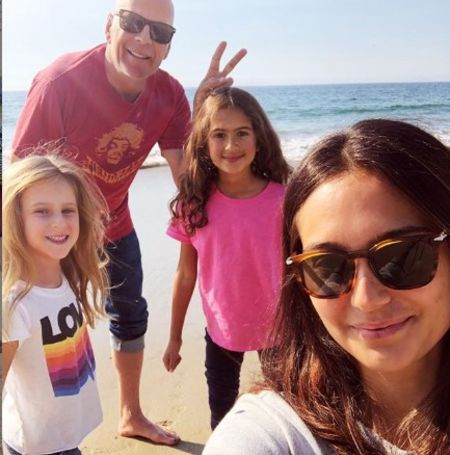 The actor Bruce and Emma with their daughters Evelyn and Mabel Willis.
Photo Source: Emma Heming Willis's Instagram (@emmahemingwillis)
Not only in her parents, but the young girls also make their appearance in the social post of their half-sisters. Despite being step-siblings, they do have a strong connection which do reflect in many Instagram post of the elder daughter of Bruce Willis. We can find the sisterhood of the Willis five daughter now and then in various social post.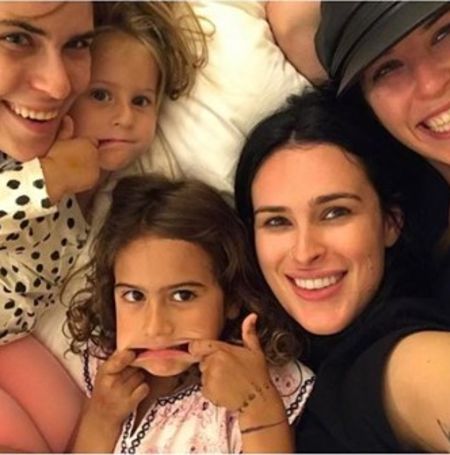 Bruce Willis daughters has a strong sister-hood bound.
Photo Source: Emma Heming Willis's Instagram (@emmahemingwillis)
In January 2019, the eldest sibling of Evelyn, Rumer, posted a picture where all the five sisters were together to celebrate New Year's eve with each other. She also added a heartwarming caption which melted the heart of many people, and from her words, she described how she loves her young siblings; further, Rumer expresses that she will always be beside her sisters to protect them from every trouble.
You Might Also Like: Koraun Mayweather - Some Facts to Know About Floyd Mayweather's Son!

For more updates and details on your favorite celebrity feel free to visit Glamour Fame.
-->