Christine Quinn Reveals Her Drama on 'Selling Sunset' Was a Little Amped Up
Published Thu Jun 04 2020 By Sea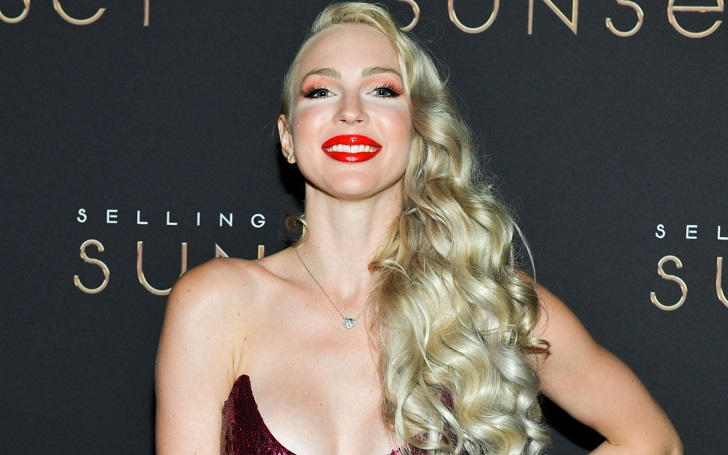 Amidst rumors that the real-estate reality show, 'Selling Sunset', maybe scripted, Christine Quinn suggests some parts of it is actually amped up for drama.
A reality TV show around real estate agents and rich people buying houses — it seems there's really no need for a script when it comes to a show like 'Selling Sunset'. But when everything goes too smoothly to be a reality TV (a taboo is that there should be some level of high-level drama), there does come a need at certain times.
Producer Adam DiVello insists the show is "110% original", but Christine Quinn's statement about the drama between her and her husband, Christian Richard, suggests that sometimes, they kind of script it out to amp up the drama. DiVello advises the stars to be as real as possible while directing, but sometimes, the stars become actors.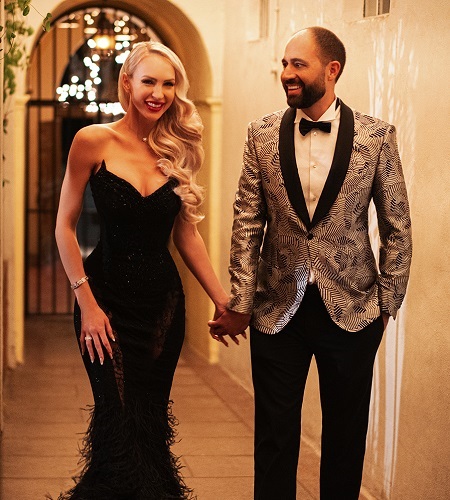 Christine Quinn married Christian Richard in a secret December wedding.
Photo Source: John & Joseph Photography Inc.
It's not to say the situation of Quinn and her husband was scripted at all, though. Fellow agent Mary Fitzgerald suggested on the show that there had been some "overlap" between Quinn & Richard's relationship and Christian's ex. But Quinn reveals that that part was "amped up" for the series and that she'd met Richard through one of her female friends rather than being a client.
Christine Quinn was asked on 'This Morning' if she'd met her husband through her real estate work, but she was firm in denying it, while spilling the beans. "The funny thing is that was amped up a little bit, I'm not going to lie," she told Holly Willoughby and Phillip Schofield. "I actually met him through a girlfriend of mine and Mary spun this story that he was a client of mine. No, we were dating for three months and then we bought a house together but television is fun."
Also See: Becca Kufrin Shuts Down the Rumors That She Split from Garrett Yrigoyen
The 31-year-old isn't the first person speaking out about the little amp-ups that happens on the show. Chrishell Stause, who's an actress known for 'Days of Our Lives' and 'Another Time', spoke to TMZ in an interview about a scene where a potential buyer attempts to flirt with a married agent.
"Obviously, there are certain things that are a little amped up for the show but honestly, I don't really think that they asked him to do that," she told the gossip portal. "I mean, who would do that on purpose? We're actually trying to sell homes."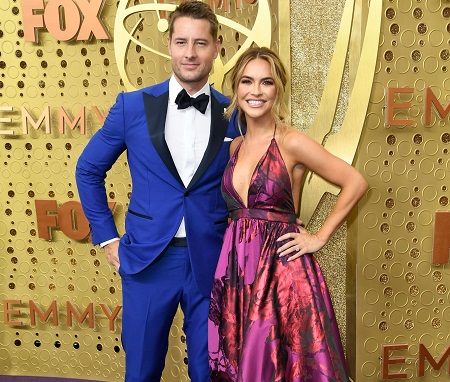 There's new drama rising up in Stause's life.
Photo Credit: Frazer Harrison, Getty Images
Even though there might be a few scripts for the show, don't get blinded if there are rumors that the entire 'Oppenheim Group' isn't real. The company is, in fact, a real business controlling the sales of luxury homes across Los Angeles.
And DiVello did convince Variety that he doesn't really direct his stars to do anything and asks them to just portray their emotions as they come by and grab the audience's attention.
Partially scripted or not, fans are excited for the third season set to release August 2020 on Netflix again, while talking about the question. There's another drama waiting for the agents, after recently having found out about Chrishell Stause's divorce from ex-husband Justin Hartley.
Stay tuned and connected to GlamourFame for more celebrity news and updates.
-->