Chucky Is Vying For Blood In The New Chilling Child's Play Trailer
Published Sun May 19 2019 By Chester
The extremely wicked and vile Chucky is back with a new minacious trailer of Child's Play 3 aka Chucky 3.
Following the same tale, the 'Orion Pictures' are back with a new reboot of the movie. The film is based on previous 1998 'Chucky' sequel Child's Play by Don Mancini.
From the producers of 'IT' comes Child's Play with a scary new trailer of the upcoming movie released on February 8. Since the trailer dropped its hype is massively noticeable amongst fans.
Check Out: CHILD'S PLAY Official Trailer (2019)
For those who are unfamiliar with the origin story - the movie began in 1988, after 'Charles Lee Ray' is chased down after a failed robbery by 'Mike Norris'.
Children Left Sobbing After Movie Theatre Plays Horror Film Instead Of Detective Pikachu >>>
He gets fatally shot where his partner in crime 'Eddie' bails out and drives away. Though Charles hides inside a mart wounded by gunshot and uses his voodoo amulet, the Heart of Damballa transfers his soul into a doll, the extremely vile and evil 'Chucky.'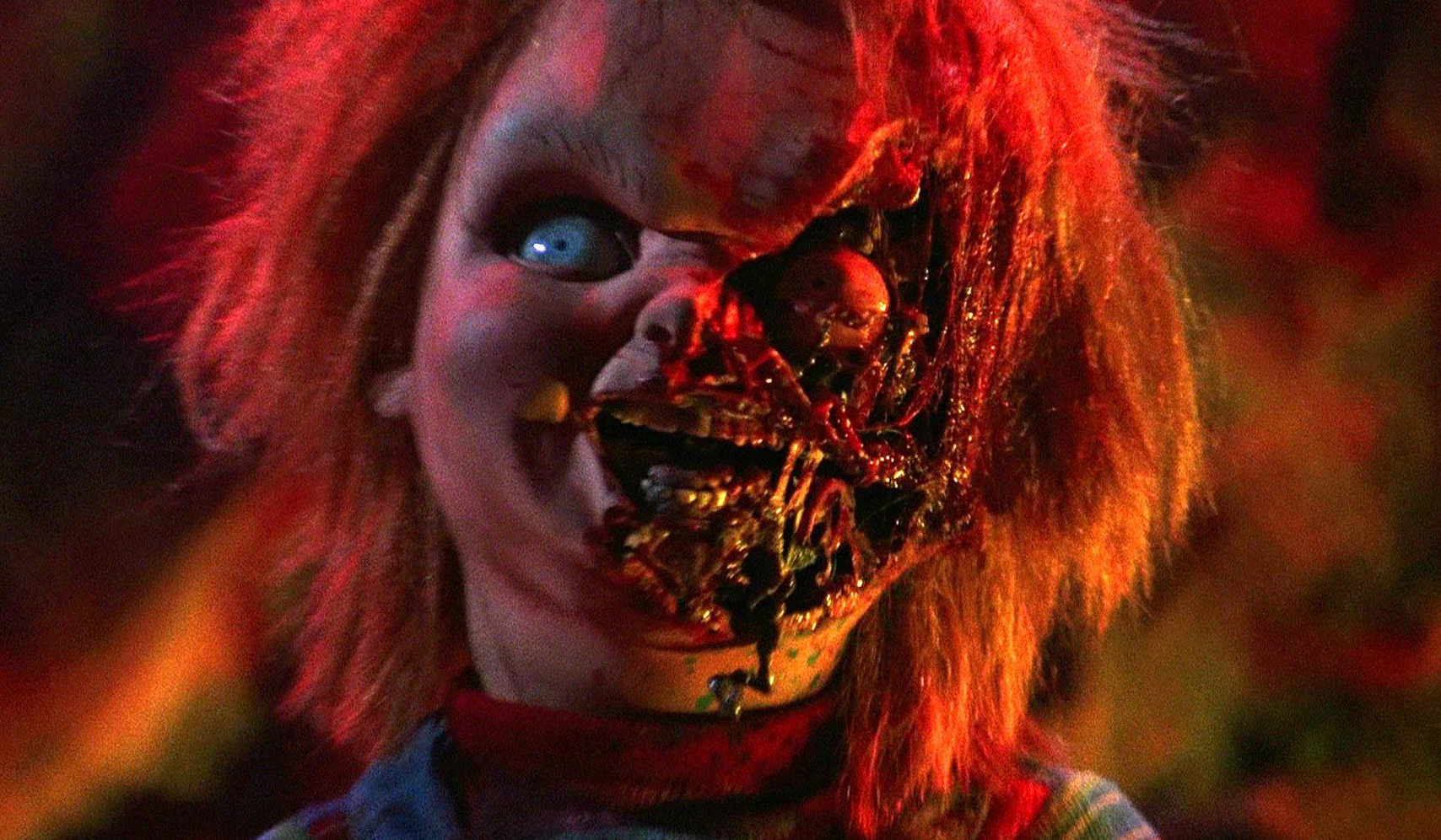 Don Mancini original Child's Play is back with a new horrific reboot.
SOURCE: Addicted Horror Movies
So basically we discussed the origin of Chuck and the new reboot follows a similar story. Here is the Official synopsis of 'Child Play 3'.
'After moving to a new city, young Andy Barclay receives a special present from his mother -- a seemingly innocent Buddy doll that becomes his best friend. When the doll suddenly takes on a life of its own, Andy unites with other neighborhood children to stop the sinister toy from wreaking bloody havoc'.
This time, however, the movie is a bit different than before with new technical advancement seen in the movie such as Chucky being made like a robot and scanning the one who bought it.
The movie is directed by Lars Klevberg, 38, where we can feel some of the vibes of the new direction and sequels. The new updates and scenes are sure to leave you with goosebumps.
The movie contains all the psychotic flavors and terrifying murder scenes following the traditional Chucky's horrendous slaughtering styles and merciless tortures.
Child's Play 3 (Look Who's Stalking)
Child's Play is set to run its initial release on June 19, 2019, starring Justin Whalin, Perrey Reeves, Jeremy Sylvers under the distribution of Universal Pictures.
Stay tuned and updated to find out more news about the alarming Child's Play.
-->