Cody Simpson Once Dated Gigi Hadid; Who is he Dating in 2019?
Published Mon Sep 09 2019 By Chester
Learn Australian rock-star Cody Simpson's relationship timeline and his current 2019 relationship status.
If you have been following any of the stars, supermodel Gigi Hadid or music mogul Cody Simpson then you might know their sizzling chemistry, if not we've got you covered.
The Victoria's Secret model and the 22-year-old singer Cody dated two years in an on-and-off relationship. Throughout the two years course, the PDA couple shared an immaculate love for each other and often attended red carpet and vacation together.
Cody Simpson Dating/Relationship in 2019?
As of now, stalking Cody's social media, private account, and looking up reports, the 'Waiting For The Tide' songwriter Cody Simpsons is single and ready to mingle.
Cody's recent relationship was with New York-based editorial model Clair Wuestenberg, which only lasted for five months from August 2018 to Jan 2019.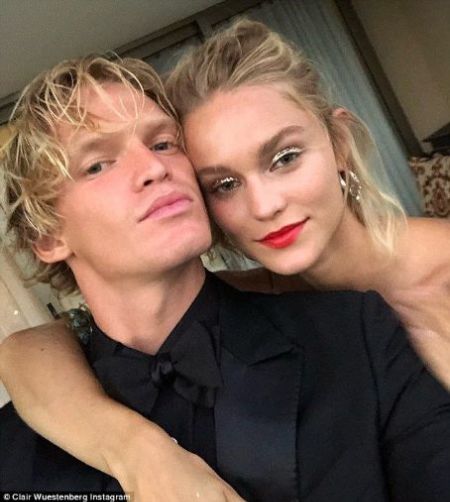 SOURCE: Just Jared
If you are updated with the news, then you probably might know model Clair abused Cody exclusively sharing on Instagram how she was a victim of Cody throughout the affair.
SOURCE: Clair Wuestenberg
On the contrary, Cody's former partner Gigi Hadid's new sparkling rumors with The Bachelorette star Tyler Corton all circulating all over tabloids and magazines. The duo recently confirmed their relationship.
Cody Simpson and Gigi Hadid Relationship was Unlike Any Other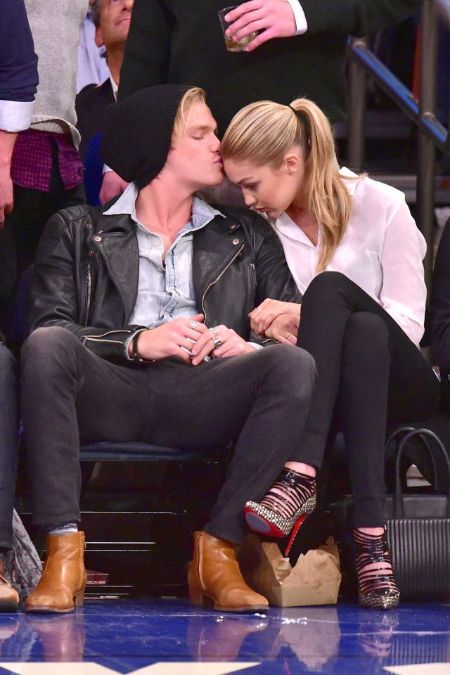 Cory Sharing sweet kiss to Gigi.
SOURCE: Pinterest
As every story doesn't have a happy ending, the relationship also faced lots of ups and downs which they couldn't sustain anymore and sadly the couple called it quits in May 2015 finding out that the two were, in fact, not the match made in heaven.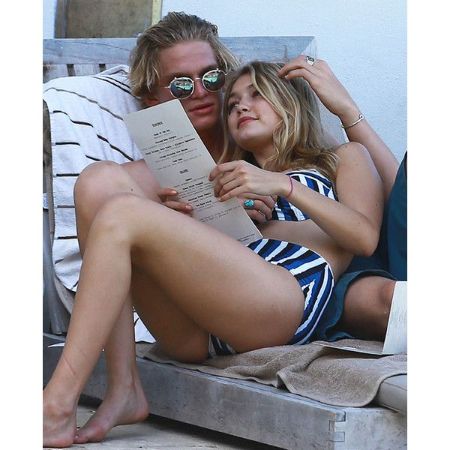 SOURCE: JustJared
Despite their split, the lovebirds parted ways maintaining a mutual bond and leaving all grudges behind. The reason behind their split was due to their busy schedules.
In an interview with HuffPost Cody shared, they didn't see each other often as being a model Gigi was always traveling and busy for photoshoots and Simpsons for his music.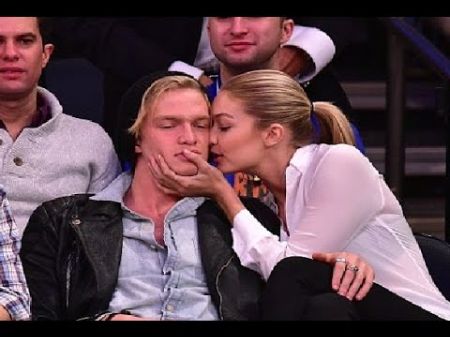 SOURCE: Pinterest
Even after the split Simpson shared on DuJour,
I love my ex-girlfriend, I always will. It was an amicable, mutual decision, and we still talk every now and then, but the highly publicized thing made me uncomfortable.
On My Mind hitmaker added,
Going out to dinner and there being all this paparazzi and stuff ... as soon as we split I had the realization that I was straying away from who I was as a whole person. I want to keep it low-key and focus on my music.
On the other part, Gigi Hadid commented,
We're still best friends and I'll always respect him and support his career. I love Cody to death and he loves me.
Another reason for the split was due to their long-distance relationship as Cody used to live in Australia and Gigi in the United States. After their split, Gigi dated Camp Rock star Joe Jonas and Cody with Australian model Sahara Ray in 2015.
Cody Simpson Relationship timeline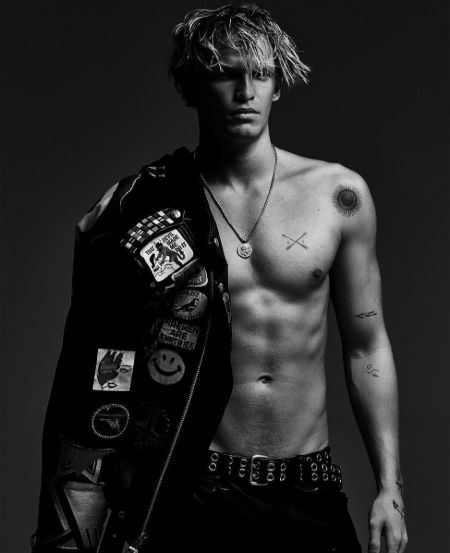 SOURCE: Cory Simpsons Instagram
Going to Simpson's relationship timeline, the La Da Dee hit-maker had been in a relationship with a total of nine ladies.
Cory dated Joanne Heragthy for two years from 2008 to 2010. After his split from Joanne in 2011, Cody dated 'The Memory Thief' star Stella Hudgens for some months.
In the same year, Cody was spotted being cozy with actor/singer Bella Throne. Subsequently, he dated Kylie Jenner (2011), Gigi Hadid (2013-2015), Sahara Ray (2015), Sierra Swartz (2016), Charlotte Lawrence (2016), and Clair Wuestenberg from 2018 to 2019.
You may like: Reality Star Taylor Selfridge Is Dating Cory Wharton? How Is Their Relationship Going On, Get All The Details About Their Dating Life
Hope you guys enjoyed the relationship timeline of the 'Pretty Brown Eyes' singer Cody Simpsons. Stay tuned and connected to find more intriguing articles of your beloved celebrities.
-->