Reality Star Taylor Selfridge Is Dating Cory Wharton? How Is Their Relationship Going On, Get All The Details About Their Dating Life
Published Wed Jun 19 2019 By Travis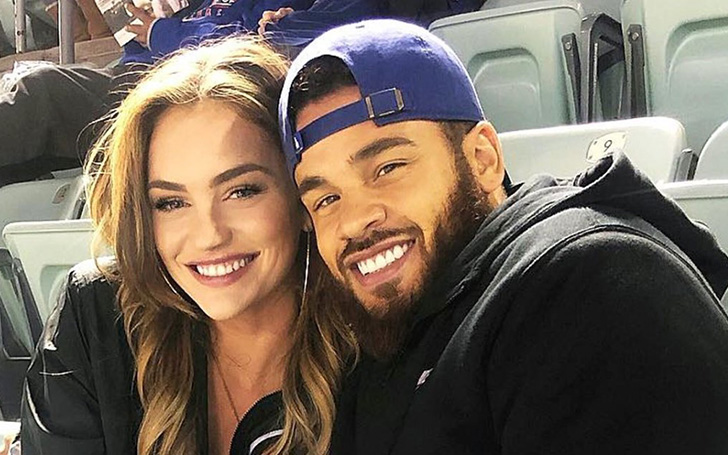 The 'Ex on the Beach' fame, 'Taylor Selfridge' is dating Cory Wharton, the couple dated before but separated after the end of the show. They reconciled after a while and the couple seems to be happy together.
Taylor and Cory are dating again and she can't avoid the questions of marriage coming from everywhere. The couple has been together since February after their split last year. When asked about their relationship Cory had this to say, "Taylor and I never really stopped talking after 'Ex On The Beach', We're going on almost a year and a half. We took about two to three months off and other than that, that's who I've been with."
Taylor and Cory are back together after taking a few months break.
SOURCE: Us Magazine
Taylor and Cory as he said, never lost their spark and the couple was first spotted together again after sharing pictures of their "baecation" in Mexico. "Things with Cory are going really great right now, I don't know what the future holds for us as far as taking our relationship further, but we are in a good place and we're very happy," Taylor said in an interview where she also revealed she will appear in Teen Mom OG.
Cory who has a two-year-old daughter with his ex Cheyenne Floyd talked about what it meant bringing Taylor into his family, "Taylor's the only female I've ever brought around Ryder," which speaks well to their relationship. It is hard dating as a single dad and you don't want to bring new people into your life that you are not sure about.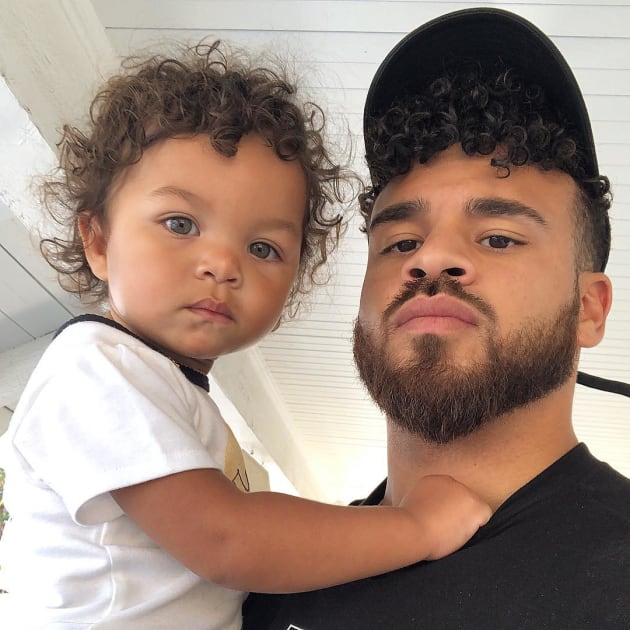 Cory and his 2-year-old daughter Ryder.
SOURCE: The Hollywood Gossip
Cheyenne and Cory met on MTV's 'The Challenge' where they fell in love and had a baby together. Cheyenne is also in a relationship and she said to Cory that he "could do better" when it comes to Taylor.
Taylor responded by saying that she doesn't care much about what other people think about her, she has been hated by people all her life and all that matter is what Cory thinks of her. By bringing her to see his daughter, Cory made it clear what he thinks of her.
Cory also talked about how stressful it has been to co-parent with Cheyenne and what it has done to his relationship with Taylor, "It's definitely tricky, It's not the easiest on Taylor, but I just do the best that I can to make her comfortable and let her know that, 'Hey I'm only here for you.'"
With so much marriage question surrounding the couple, they had to answer some and Taylor said, "Cory and I do have a serious relationship. We haven't talked about getting married maybe in the future but we're just enjoying our relationship and getting stronger every day, I could see myself with him for a long time. We already stay together almost every day and we work well together." The couple is stronger together but as she stated there are no plans of getting married any time soon. She envisions them being together for a long time in the future but they are moving slowly when it comes to marriage.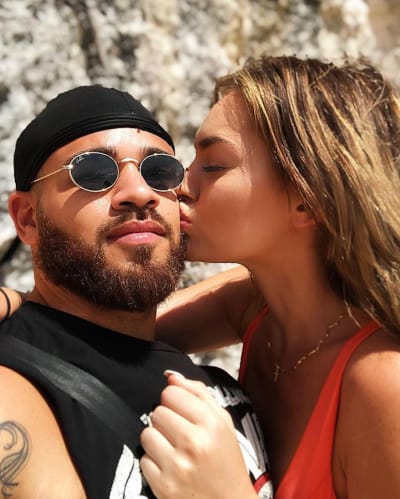 Cory Wharton and Taylor Selfridge vacationing together after taking a couple of months' hiatus.
SOURCE: The Hollywood Gossip
She also fielded questions about pregnancy rumors, she said that she is not pregnant. Taylor knows how good Cory is with his daughter and she said "it's hard to not want kids with him" and she wants kids of her own someday but currently to quash any rumors, she is not pregnant.
The couple as it seems is going strong and having brought Taylor into his family Cory is giving clear intentions as to what he wants for the future. Though they say they are enjoying each others company, its not a farfetched idea to think that the two might get married someday.
-->