Colin Egglesfield's Love Story: Unveiling the Charms of His Wife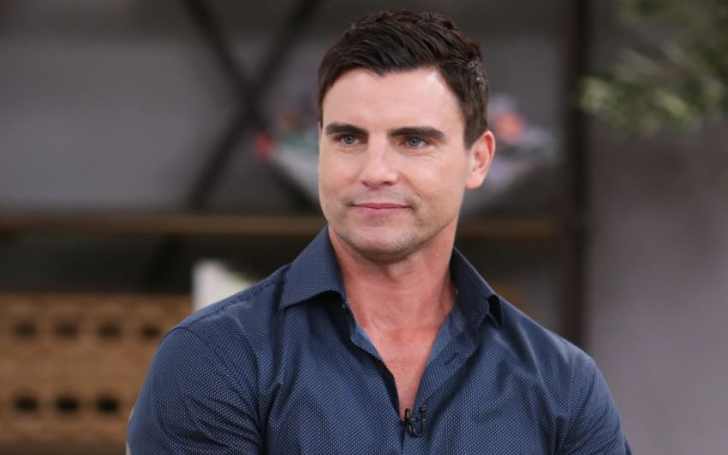 Colin Egglesfield is an American actor and model known for his charismatic presence in both film and television. Born on February 9, 1973, in Farmington Hills, Michigan, he embarked on a successful career in the entertainment industry.
Egglesfield gained recognition for his role as Auggie Kirkpatrick on the hit television series "Melrose Place" and as Tommy Rizzoli in "The Client List." His versatility shines through his diverse filmography, which includes appearances in movies like "Something Borrowed" and "The Space Between Us."
Is Colin Egglesfield Married or Single?
Colin Egglesfield's social media activity suggests that he is currently not in a romantic relationship, as there are no posts indicating a partner.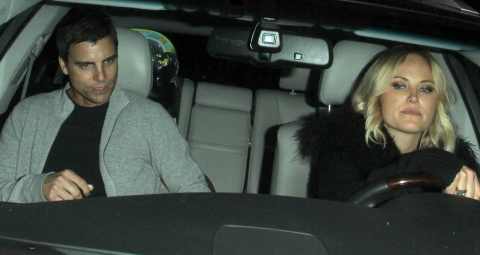 On Valentine's Day, he offered relationship advice, emphasizing the importance of being with someone who values you. He cautioned against settling for less and urged against idealizing relationships.
On International Women's Day, Egglesfield paid a heartfelt tribute to his mother and sister, crediting them with helping him partner with strong women in life. He also expressed gratitude to all the women who supported him.
Malin Akerman and Colin Egglesfield's Relationship
A year after her divorce from Roberto Zincone in 2014, actress Malin Akerman was reportedly dating Colin Egglesfield.
They were said to be taking things slowly, but the relationship didn't progress much. Two years later, Akerman became engaged to British actor Jack Donnelly, and they tied the knot in 2018.
Starting Relationship With Aline Nobre
Amid the onset of the COVID-19 pandemic, Colin Egglesfield rekindled a romance with his long-lost love, Aline Nobre, whom he met on the set of "Open Road" in 2012.
Their on-and-off relationship endured over the years, hindered by the geographical distance between them, with Nobre in New York and Egglesfield in Los Angeles due to their acting careers.
At one point, Nobre dated someone else but eventually reconciled with Egglesfield following her breakup. Their enduring connection led Egglesfield to plan to marry Nobre.
Why did Colin Egglesfield and Alin Nobre Break up?
In December 2019, Colin Egglesfield's rekindled romance with Aline Nobre had him ready to propose, planning to fly to Brazil and meet her family before asking for her hand in marriage. However, COVID-19 disrupted his plans when his flight was canceled in mid-March.
Determined to propose when the time was right, they maintained their connection through phone calls, WhatsApp Messenger, and FaceTime during the lockdown.
Unfortunately, the extended separation took its toll, leading to a breakup. Egglesfield explained to Closer Weekly that the challenges of the pandemic and the prolonged long-distance relationship ultimately led to their decision to part ways.
All of Colin Egglesfield's Girlfriends
Colin Egglesfield's romantic history includes a relationship with Stephanie Jacobsen in 2009, but their two-year connection ended in 2011 without a publicly disclosed reason for the breakup. In 2012, there were rumors about him dating Jennifer Love Hewitt, although their relationship was never officially confirmed.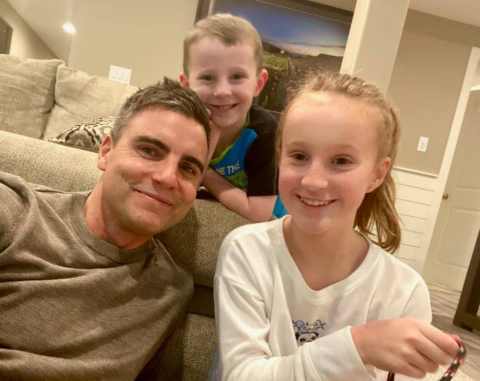 In 2014, Egglesfield began dating Malin Akerman, known for her role in "Trophy Wife." However, after a year of being together, they parted ways. Notably, Akerman's relationship with Egglesfield began just a year after her divorce from her husband, Roberto Zincone.
Does Colin Egglesfield Have Children?
Colin Egglesfield, as per available public information, does not have any biological children. He faced a testicular cancer diagnosis about fifteen years ago, and while it was initially treated, later tests revealed that the cancer had spread to other organs. It remains uncertain if this health history is connected to his current childless status.
Egglesfield once shared pictures and videos on social media of himself playing with his niece and nephew, which some misinterpreted as his own children. However, there is no verified evidence to suggest that he has any biological offspring at this time.
Colin Egglesfield Movies and TV Shows
Colin Egglesfield, an accomplished actor, has graced both television and film with his talent. His career includes roles in series like "Law & Order: Special Victims Unit," "Gilmore Girls," and "Rizzoli & Isles." He gained recognition in People magazine's "Sexiest Men Alive" in 2005.
Egglesfield's filmography encompasses "Must Love Dogs," "Something Borrowed," and "Bad Moms." He played key roles in shows such as "Melrose Place" and "The Client List."
Notably, he's also an author, sharing life lessons in his book "Agile Artist." Moreover, Egglesfield hosts online courses, aiding individuals in enhancing their communication skills for both audiences and cameras. His multifaceted career continues to flourish.
Colin Egglesfield's Net Worth in 2023
Colin Egglesfield, known for his charismatic personality and hard work, has built a successful career in the entertainment industry. As of 2023, his net worth stands at an impressive $3 million, with an estimated annual income of over $100,000.
This wealth is primarily attributed to his acting career, which has seen him appear in numerous blockbuster movies and television series. Notably, his role in the 2011 romantic comedy "Something Borrowed" contributed significantly to his financial success, as the movie grossed over $60 million worldwide.
How Tall is Colin Egglesfield?
Colin Egglesfield is characterized by his auburn hair and striking blue eyes. He stands at a height of 6 feet and weighs 88 kg.
His physical measurements include a 42-inch chest and 15-inch biceps, which contribute to his imposing presence.
His Instagram Presence
Colin Egglesfield has a substantial social media following. He boasts 160,000 followers on Instagram and 63,500 followers on Twitter.
However, it's worth noting that he does not have a Facebook presence as of the available information. His active engagement on Instagram and Twitter allows him to connect with and share his experiences with a considerable fan base.
Parents and Siblings
Colin Egglesfield was born on February 9, 1973, in Farmington Hills, Michigan. He is the second child of Kathleen (née Dineen) and William Egglesfield, the latter being a physician.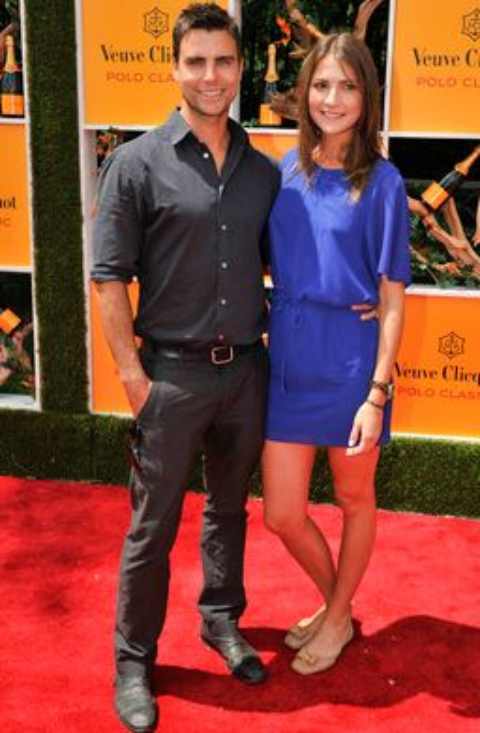 Of Irish descent, his mother is of Irish heritage. Egglesfield grew up in a Catholic household and has two siblings: an older sister named Kerry and a younger brother named Sean.
Qualification and Starting Career
Colin Egglesfield, initially a shy teenager, credits his prep football coach, Dave Mattio, for helping boost his self-esteem. After graduating from Marian Catholic High School in Chicago Heights, he pursued football at Illinois Wesleyan University and later transferred to the University of Iowa, initially in a pre-med program.
However, he ventured into modeling to fund his medical school aspirations after obtaining his BS degree. His modeling career took off, with contracts from Beatrice Model Agency in Milan and DNA Model Management in New York City.
Egglesfield's modeling portfolio included Versace, Calvin Klein, and Armani. He graced the covers of Vogue Italia and L'Uomo Vogue in the late 1990s, ultimately paving his path into acting.
Visit Glamour Fame For More Related Content
-->