The Transformation of Irish actor Colin Farrell to Penguin Impressed the Public
Published Tue Oct 13 2020 By Chester
The Transformation of Irish actor Colin Farrell to Penguin Impressed the Public
The Irish actor Colin Farrell was perceived to be using Face Shield on the shooting set of the upcoming 'The Batman' movie. The media noted the appearance of the actor in Liverpool.
Colin is said to be seen as some penguin playing role villainous role alongside the actor Robert Pattinson, who is playing the lead role of Bruce Wayne in the movie. Although previously it was reported that the shooting was completed for the movie, it again started surprising every audience awaiting for the movie. The Trailer for the movie too was released through YouTube which hit the internet for months after its release.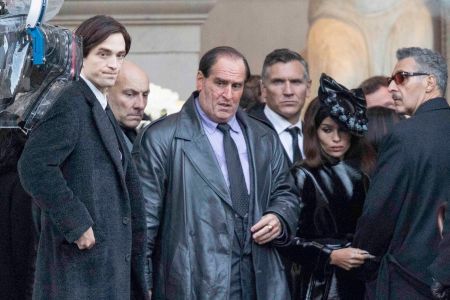 Colin Farrell alongside Robert Pattinson on the set
Image Source: ET Canada
The sad news for the fans and followers is that the movie's release date is delayed to 2022 due to the ongoing pandemic. A few of the actors were seen again in the set after resuming the shooting part. The actor Farrell caught the media attention after he was seen in a thinning wig. The wig has given rise to many rumors and stories after the actor is revealed to play the role of Oswald Cobblepot also commonly called Penguin. The set was happening at the city's St George's Hall, which is now made ready for appearance in the movie as Gotham Hall.
Also, See: Bindi Irwin Shows Off Her Baby Bump For the First Time
The sources also have been mentioning the outfits of the Irish actor. He was seen wearing a pinstripe shirt covered by a leather coat following behind the actor Pattinson for the continuation of the set. Some shooting sets were also caught by the camera. The 34-year-old Batman for the movie shot some shots at the place too. The movie's budget was initially expected to be £100million with more than 100 actors and other crews.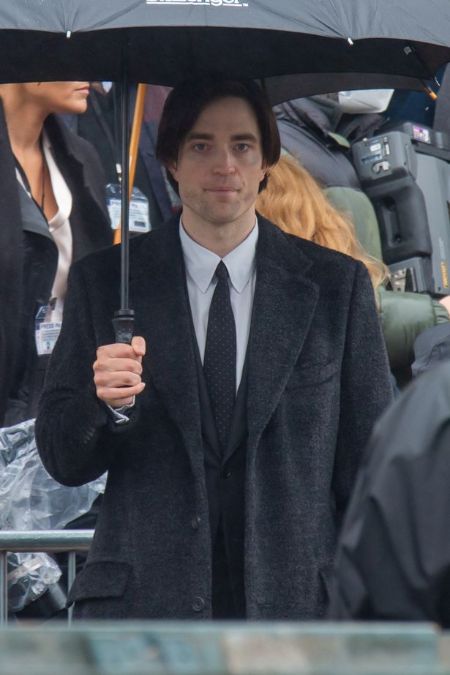 The actor Robert Pattinson Seen On Set
Image Source: Daily Mirror
The Prime Minister also addressed the city by saying to follow some strict rules during the lockdown. This may have created the chaos between the public whether or not the shooting for the movie will go. Be that as it may, actor Farrell's transformation has impressed all fans. Some are also happy with the comeback of the role of Penguin after numerous appearances in the previous Batman movie from the 90s.
Don't Miss out: What is Jame V. Reyes Net Worth? Find How Rich the Owner of Reyes Holding Is
With all the delay, the shooting and all the filmy works are to be finished by Spring 2022. Also, the Warner Brothers informed the public that the movie will be released from October 2021 until spring 2022. And the fans and critics are eagerly waiting for the date.
For More Celebrity News and Recent Events, Visit Glamour Fame.
-->