The Conjuring 3 Is Reportedly In Production
Published Sun Jun 09 2019 By Travis
Production for the hit horror movie series from, The Conjuring Universe, 'The Conjuring 3' is underway.
The horror one-off that defied expectations five summers ago is getting its third outing on the silver screen. The Conjuring was a hit horror movie released in July 2013, which has gone on to produce its own universe.
The movie which has branched off into six different outings and three different franchises set in the same universe has turned out to be a guaranteed hit maker for Warner Bros.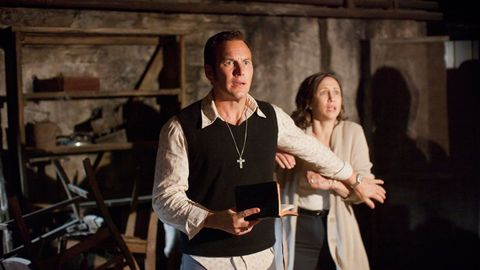 Owen and Vera as Ed and Lorraine Warren.
SOURCE: Digital Spy
Directed by Michael Chaves, this will be the first movie in 'The Conjuring' franchise not directed by James Wan. Michael, who recently directed 'The Curse of La Llorona' for 'The Conjuring Universe' is no stranger to horror movies. James Wan, though not directing, is back to produce the threequel.
Though not as successful as the MCU, 'The Conjuring Universe' has to be one of the most successful franchises currently running. The spinoffs have done well, though critical reception has particularly wanned off since the release of Annabelle.
Patrick Wilson and Vera Farmiga starred as real-life paranormal investigators and authors Ed and Lorraine Warren. Vera posted on Instagram, announcing the beginning of filming, both the leads are returning for the third installment.
The actress who recently starred in Annabelle Comes Home stated to EW during a set visit, "Any day to pal around with this guy (Wilson) and goof around on set is a good day for me, And I do love playing this character, I really do. I do. This is a woman who is living her potential. To be honest with you, in this climate of dissension and rancor and division, I love exhibiting their unity and their closeness and their togetherness. It's something special for me."
'The Conjuring' movies have been critical darling, it is rare for horror movies to have good critical reception but fans of horror genre know by now when Wilson and Farmiga come together, they can expect good things to happen.
Both of the leading actors of 'The Conjuring 3' will be seen in 'Annabelle Comes Home' which is slated to be released on July 3, 2019.
Watch: The trailer for Annabelle Comes Home
When talking about 'The Conjuring 3', Vera had this to say to EW, "Conjuring 3 will be a doozy, It will be big. So for me, visiting these characters [in Annabelle Comes Home], it's like practicing your scales and doing a few arpeggios before having to dive deep into the next one. Because the next one is massive."
The director of the first two films turned producer, James Wan, recently teased the basis of the third film, saying it will be about a man on trial for murder who claims he was possessed by a demon. He elaborated, "I think it's the first time in America's history where the defendant used possessions as a reason… as an excuse." If it is anywhere as good as the synopsis suggests, we are in for a good time.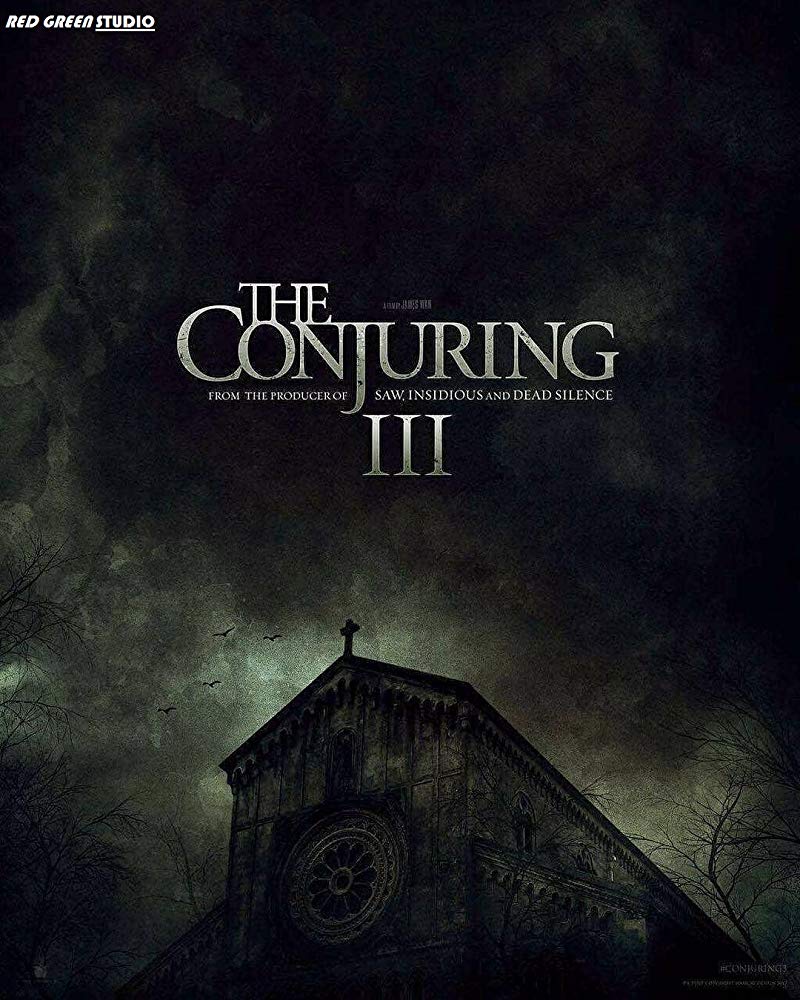 The poster for the third Conjuring movie.
SOURCE: IMDb
With an average 'fresh' score for the entire 'Conjuring Universe' and almost $1.7 billion in total box office receipts from 6 films, 'The Conjuring' movie series is churning along like a finely oiled machine.
Fans of the series can enjoy Vera and Owen on screen together when 'Annabelle Comes Home' is released on July 3, 2019, but for 'The Conjuring 3', directed by Michael Chaves, you will have to wait until September 11, 2020.
-->